Trawling through old spotting reminiscences can revive so many wonderful memories, but there is a danger of blurring reality with fiction - rose-tinted spectacles, and all that! Well, it might be true that grumpy old men are prone to fanciful delusions about childhood spotting days, though this is hardly surprising. Back in the Fifties and Sixties train spotting gave immense pleasure to countless thousands of youngsters. It started from the day we first learned to read and write, and as the prized 'cops' had names it gave spotters a handle on spelling too. In steam days engines were named after Kings, Queens, Princesses, Duchesses, Regiments, RAF Squadrons, Castles, Manors, Halls, Commonwealth countries, Counties and Shires - plus hundreds more too numerous to mention here - all of which had inquisitive young minds wondering where they came from.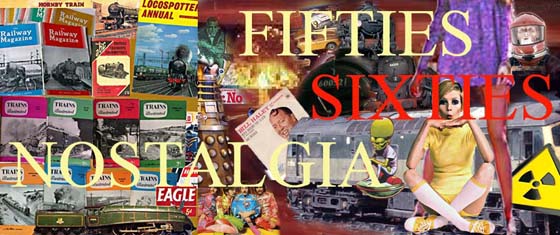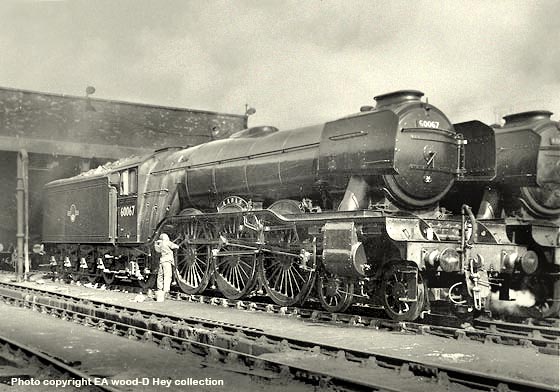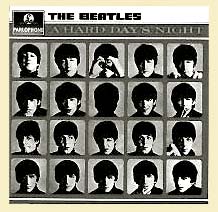 But this retrospective of the Sixties is not confined to train spotting. The 1960s was a fantastic place to be a teenager; it was full of great music, including Lennon-McCartney's songs that will always remain the most powerful in a decade crammed with great Sixties hits. The Beatles not only paved the way for the export of our own youth culture across the world, they created a new wave of British bands in the American charts - The Dave Clarke Five, Rolling Stones, Animals, Hollies; Herman's Hermits plus twenty-odd others. At the time, I never realized I had an ear for music. Deaf tone, they call it, yet even I could pick up on the change in bass tone, tempo, drum beat, guitar lick and chord change and, contrary to popular belief, thoughtful lyrics too. The 1960s produced some fantastic soulful sounds from Tamla Motown - 'Will you still love me tomorrow', 'Da Doo Ron Ron' and 'It's My Party' - and who can ever forget the incredible wall of

sound from Phil Specter, or the fantastic melodies created by Burt Bacharach, and groups like the Byrds, Beach Boys, Mamas and Papas and the falsetto voice of Frankie Valli in the Four Season's 'Rag Doll' and 'Big Boys Don't Cry.' It was sensational stuff, all of it, because the Sixties was an exciting decade, and if anyone can think of a better time, I would dearly love to hear of it.
In fact, there are so many fond memories of the Sixties that it would take a whole site in itself to describe how the pop scene affected teenagers. By 1964, the top twenty was more than just background music, it had became an obsession, and a crackling portable radio was an essential piece of equipment during a visit to the lineside - not only to while away the time during an idle moment between trains but to keep apace with the latest entries in 'Fluff''s Top Twenty on Sunday afternoons. By the Seventies, however, I had outgrown all that pop hype. Then after BR steam vanished from the scene, my passion for trains quickly waned. Lifestyles were about to change too, and growing into adulthood became a time of disillusionment and confusion, overlaid with a commitment to marriage, fatherhood, and taking the first steps onto the property ladder. In 1970 I'd joined the ranks of the quintessential semi-detached suburban Mister Jones, shelling out a whopping £23 12s 6d (£23·62½p) monthly mortgage for a £2,690 three bedroom semi, now worth fifty times more. How times have changed...
Women's fashions changed remarkably between the decades. In place of the mini came the midi (traditional length around the knee) and the ankle-length maxi. Girls squeezed into hot pants, boob tubes and tank tops, whilst boys sported bouffant hairstyles, wide-collared shirts, kipper ties and hipster flares that flapped in the wind. The popular culture of the decade was chopper bikes, Scooby-Doo, the Muppets, the shapely Bionic Woman and a group of scantily-dressed dancers called Pan's People who shimmied like crazy on 'Top of the Pops'. Suddenly alert, dads goggled at the box behind a mask of indifference for fear that his wife might see him ogling, or he might pretend to help the kids rummage through the 'G' Plan sideboard in search of a missing cog from the Spirograph set.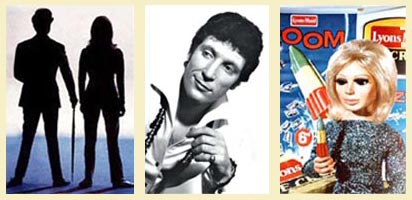 Sixties icons: no text, no names, no need...click on Twiggy's photo to visit 'Famous People.co.uk'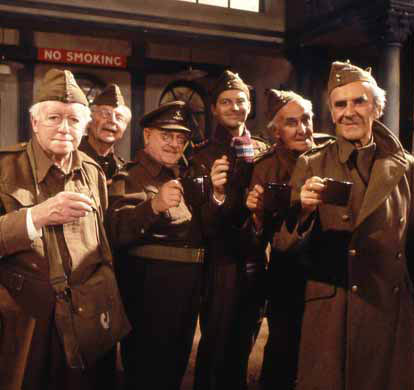 Fast-forward forty-odd years and I'm well past my prime, spending most nights watching repeats of a seminal Sixties television classics like 'Dad's Army' 1968-1977. The series is just as fresh today as it was when the BBC first screened it four decades ago. By the end of Sixties, the 'goggle box' had become the focal point of the living room and everyone in the family planned their leisure time around viewing. Not only was the picture quality a huge improvement over the drizzly black & white images of the Fifties, in 1964 the BBC launched a second channel, BBC 2, which boasted a much sharper 625-line picture than the old 405-line image. Then, in 1967, glorious colour arrived and just as quickly, toy shops were awash with a whole range of television spin-offs: dolls, games, toys and TV annuals regularly topping children's Christmas gift list. Television changed our lives in a lot of other ways too. With four commercial breaks per hour being transmitted to a captive audience of millions in the intimacy of our living rooms, the ITV channel became a marketing man's dream. All at once our screen was bombarded with a stream of glitzy imagery, often loaded with double entendre, such as the 1959 Cadbury Flake advert.

(Above) During the less-worldly Fifties and early Sixties, a trip to the 'flicks' was the best treat of the week. The special effects in MGM's 1956 sci-fi classic, 'Forbidden Planet' made the hairs stand up on the back of my neck - the invisible monster climbing the steps to the spacecraft...creepy! It was a great yarn about a group of space marines investigating the amoral activities of scientist Morbius on the planet Altair-4, starring Leslie Neilson, Walter Pidgeon and Robbie the Robot. (Above Right) Perhaps the best British film of that era was David Lean's 1957 film, 'The Bridge On The River Kwai' - an epic wartime drama based on Pierre Boulle's novel in which British POWs are employed by the Japs to build a railway bridge in Burma. Alec Guinness played the colonel obsessed with building the bridge and William Holden the fellow prisoner hell bent on blowing it up! The colonel was loosely based on a real-life officer, Lt-Col Philip Toosey, but unlike the events in the film, Lt-Col Toosey did everything he could to obstruct building the bridge. In fact, the bridge was actually destroyed by an allied air raid - not as depicted in the film. Nonetheless, the film won an Oscar (Best Director) for David Lean and Alec Guinness an Oscar for Best Actor.
(Right) British studios made some gritty films - 'Saturday Night and Sunday Morning' (1960); 'A Taste of Honey' (1961); 'This Sporting Life' (1963) and the Hammer horrors were popular too. But perhaps the best remembered film of the Sixties was Sean Connery's seminal first assignment in 1962 as British Secret Agent 007 in 'Dr No'. It was followed by 'From Russia With Love' in 1963; 'Goldfinger' in 1964; 'Thunderball' in 1965 and 'You Only Live Twice' in 1967 - pure escapism! After Sherlock Holmes, James Bond is the most popular fictional character to emerge out of the British Isles. Sean Connery acting was suave and sophisticated - a super-cool hero, who wasn't bound by the rules of a civilized society. As a member of the British Secret Service, he carried a 'License to Kill', drove only the very best cars and dressed impeccably - usually black tie, sipping vodka martinis (shaken, not stirred) at the same time merrily gambling taxpayers' money at the roulette table. The formula of the Bond franchise included a catchy theme song; exotic locations; stunning action sequences; the craziest spy gadgets, beautiful women pandering to his every need - and, of course, a megalomaniacal villain seemingly determined to take over the world. Quite simply, Agent 007's exploits were a triumph of style over substance, the kind of lifestyle that most Sixties youngsters could only dream of having. Instead teenagers had to be satisfied with plastering bedroom walls with cuttings from magazines. Today, film posters are all the rage...
By the mid-1960s, the popularity of television was having a serious affect on cinema audiences. In the ratings war, ITV had stolen 70% of viewers, though its output of prime-time shows was dominated by imports from America: 'Wagon Train'; 'Gunsmoke'; 'Cheyenne'; 'Rawhide'; 'Dragnet' and 'Highway Patrol' - all of which supplemented the ITV companies own meagre production. In 1965 the Independent Television Authority ruled that between 8-9pm from Monday to Friday, the schedule should contain no more than two out of five USA imports, and no more than three should be a crime or western series. Yet the ITV companies continued to stay one step ahead in the ratings war. It started in the Fifties when a new genre of quiz shows hit our screens, including 'Double Your Money' (1955-1968) - 'Take Your Pick' (1955-1968) and an American-style parlour game, 'Beat the Clock' (1955-1967) which appeared on the biggest show of the week - Val Parnell's 'Sunday Night at the London Palladium' - first hosted by Tommy Trinder, followed by a young Bruce Forsyth, whose catchphrase, 'I'm in charge!' captured the nation's imagination. Perhaps the biggest TV hit of the decade was the launch of 'Coronation Street' in 1960, but the BBC fought back with the first series of 'Steptoe and Son' featuring the acrimonious slanging matches between a crotchety old rag-and-bone man (Wilfred Brambell) and his hard-done-by son (Harry H Corbett). But the most shocking sit-com (for its day) was 'Till Death Us Do Part' which gave viewers the fascist opinions of the bigoted cockney grouch, Alf Garnett.
By 1964 - the start of the 'Swinging Sixties' - the sit-com humour had mellowed somewhat with the buddy-buddy banter between Bob and Terry in 'The Likely Lads'. It was followed by the first series of 'Dad's Army' in 1968 and the weekly satirical sideswipes at leading political figures in 'That Was The Week That Was' - plus the oddball comedy of the 'Monty Python's Flying Circus' team. But odder still was the 1967 cult series 'The Prisoner', starring ex-Danger Man Patrick McGoohan, then Britain's highest paid actor, who played an agent known only by his number (No 6) - 'I am not a number. I am a free man!' he said. Well, it would take more than an idiot's guide to 1960s TV to describe the plot. It had something to do with control and power, and as for the crazy antics of 'Rover' - an inflatable bouncing ball? It completely flummoxed viewers. So too did the 'Spirograph' toy invented by British engineer Denys Fisher during his research on a new design for bomb detonators for NATO; the cyclical drawing tool was developed into a best selling toy in 1965. For much of the Sixties, the small screen was crammed with American imports, including the surreal rags-to-riches story of 'The Beverly Hillbillies' featuring the billionaire redneck Jed Clampton, who, according to the title song was - 'a poor mountaineer, who barely kept his family fed, then one day he was shooting at some food, when up from the ground came a bubblin' crude - oil, that is...black gold. Texas tea…'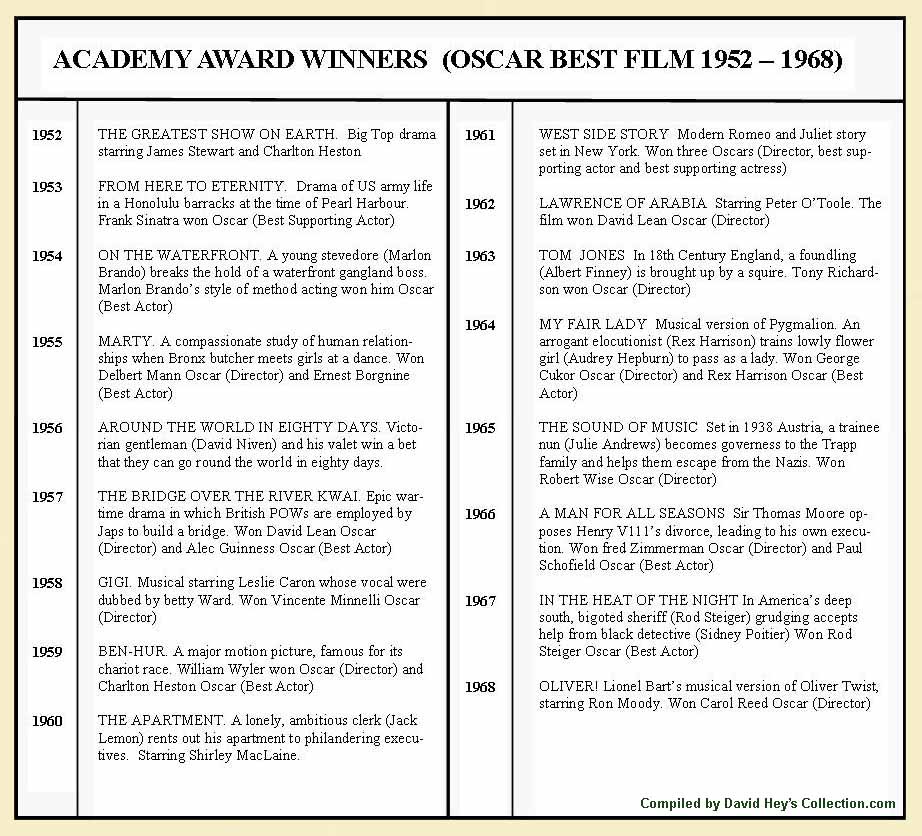 Richard S Greenwood Gallery
WINTER 1962-1963 'THE BIG FREEZE'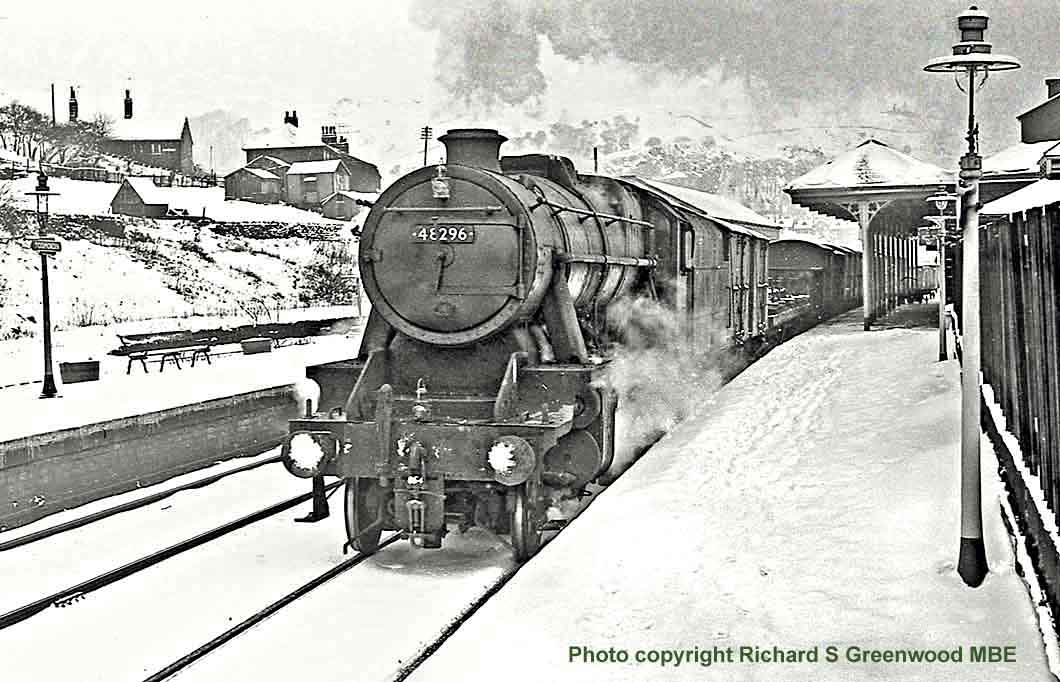 (Above-Below) Class 8F 2-8-0 No 48296 heads a Mirfield to Garstang freight through Todmorden on a bitterly cold 2 February 1963. Dubbed the 'Big Freeze' by the media, the prolonged period of the 1962-63 winter lasted from December to March 1963, with temperatures plummeting to below freezing for almost three months; it became one of the longest winters to be recorded in the United Kingdom.(Below) On a bitter cold Saturday 5 January 1963 a WD battles upgrade on the 1 in 88 between New Hey and Shaw on the Rochdale- Oldham line with a train from Moston to Royton Junction. The introduction of Natural Gas between 1967 and 1977 led to this traffic disappearing entirely.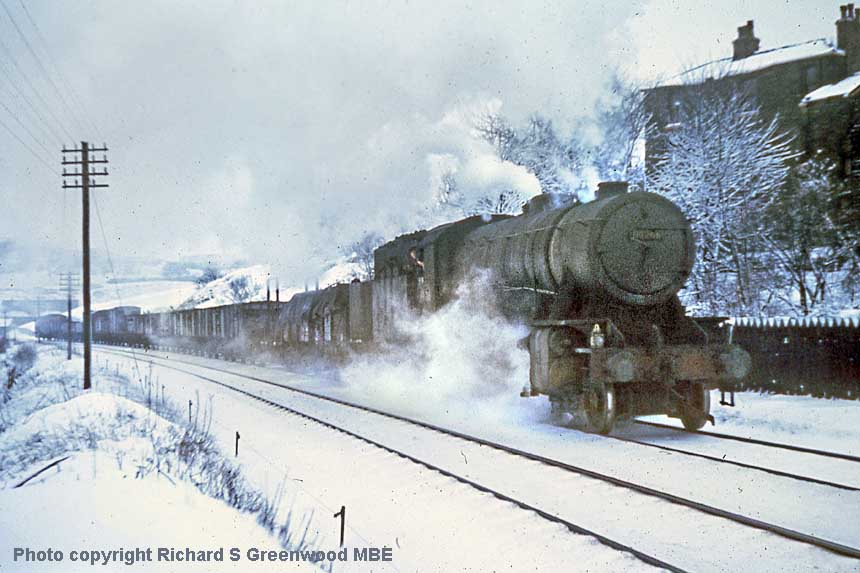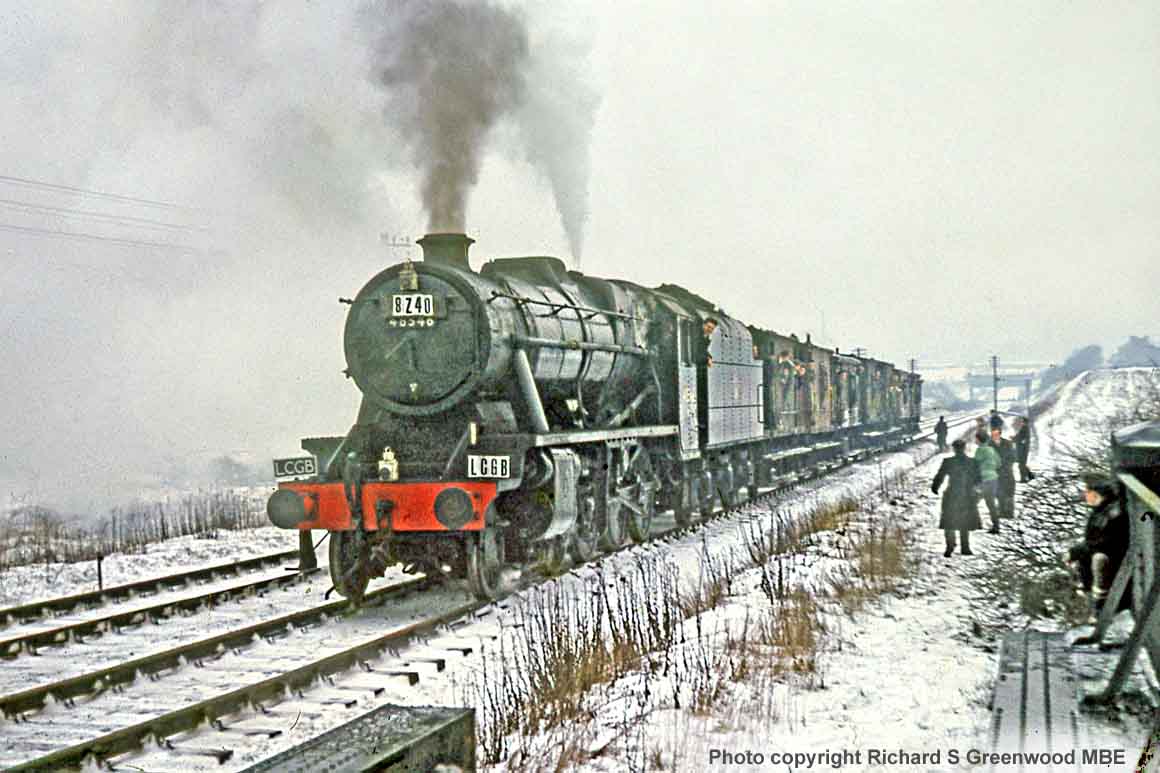 (Above-Below) The hardiness of a group of enthusiasts aboard an LCGB North West branch's brakevan trip was seriously tested by the wintry conditions on 5 January 1963. Heavy freezing caused adhesion problems for many train services on the steepest graded lines; the Werneth Incline in East Lancashire involved a climb of 1 in 27 for over three quarters of a mile on the line from Middleton Junction to Oldham Werneth. The line was the original 1842 route to Oldham, but by January 1963 the only booked traffic was the 5.50am Rochdale to Mancheste Victoria passenger and one or two light engines. At one time the 3.25am mail and newspapers from Manchester Victoria to Oldham, Rochdale and Bury ran this way. Occasionally engineering work on the Hollingwood line sent excursions climbing the incline. The brakevan trip was arranged for the last day of service, using ex-Horwich works Class 8F No 48546 on an out and back run from Middleton Junction - Oldham Werneth - Oldham Mumps Down Loop and then a return trip from Middleton Junction to Chadderton Yard. Despite many efforts at hand sanding in front of the 8F, the locomotive could not get a firm footing on the icy rail and the six brakevans got stuck almost at the top. Like others, Richard bailed out at this stage to take photographs. A WD No 90656 was summoned to assist at the rear as far as Oldham Werneth.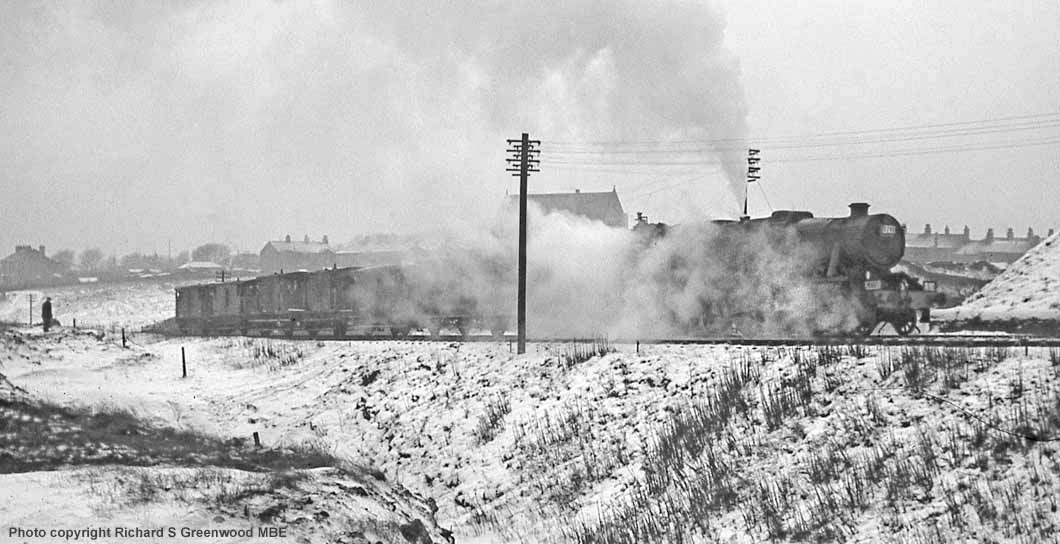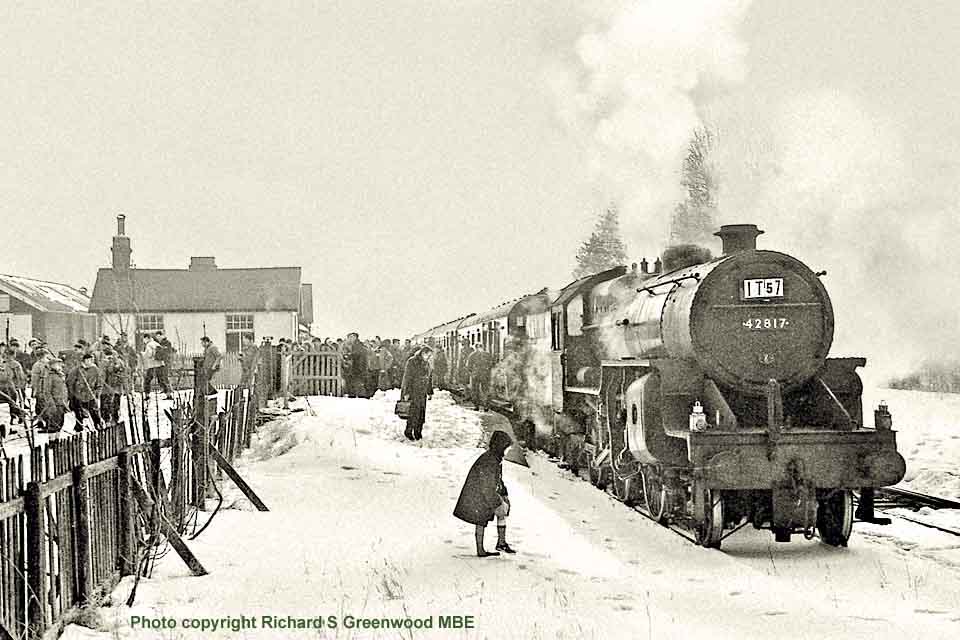 (Above-Below) Opened by the Yorkshire Dales Railway in July 1902, the company originally intended to build a line northwards from the Skipton-Ilkley line at Embsay Junction to Hawes in Wensleydale, but this was revised to a less ambitious 8¾ mile-long single track branch terminating at Grassington in Wharfedale, later renamed Grassington & Threshfield in October 1902. The branch was operated by the Midland Railway until 'Grouping' in 1923 when it became part of the LMS, however regular passenger services ceased in September 1930, leaving a minimal freight service and occasional excursion trains. This was the scene at Grassington station on 24 February 1963 following the arrival of Hughes 'Crab' 42817 on a Hikers Excursion from Manchester Victoria. After this date the few remaining excursions were operated by diesel multiple units; the last one on 11 August 1969. Today the branch remains open for carrying bulk trainloads of limestone aggregate from the Tilcon Lime Works at Swinden, just one mile south of Grassington station.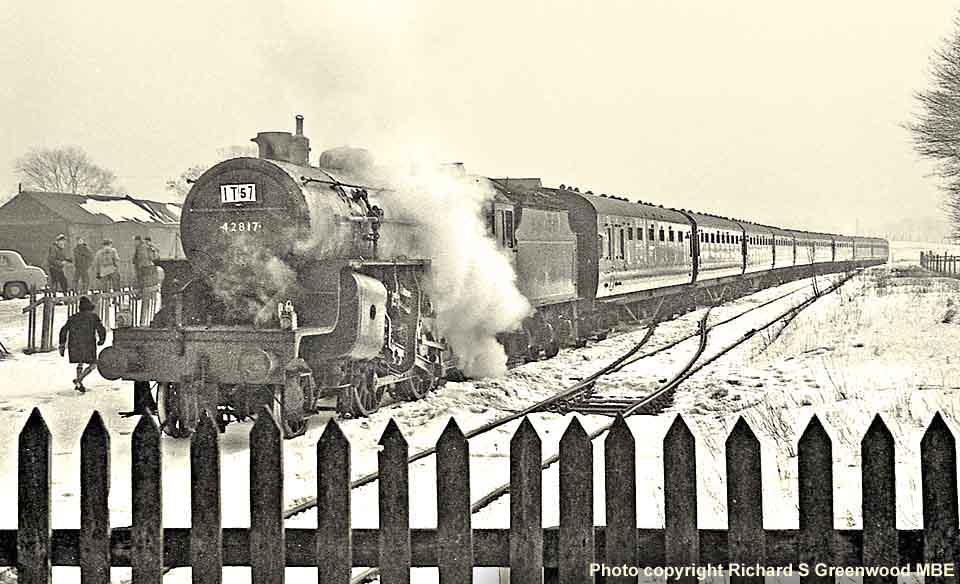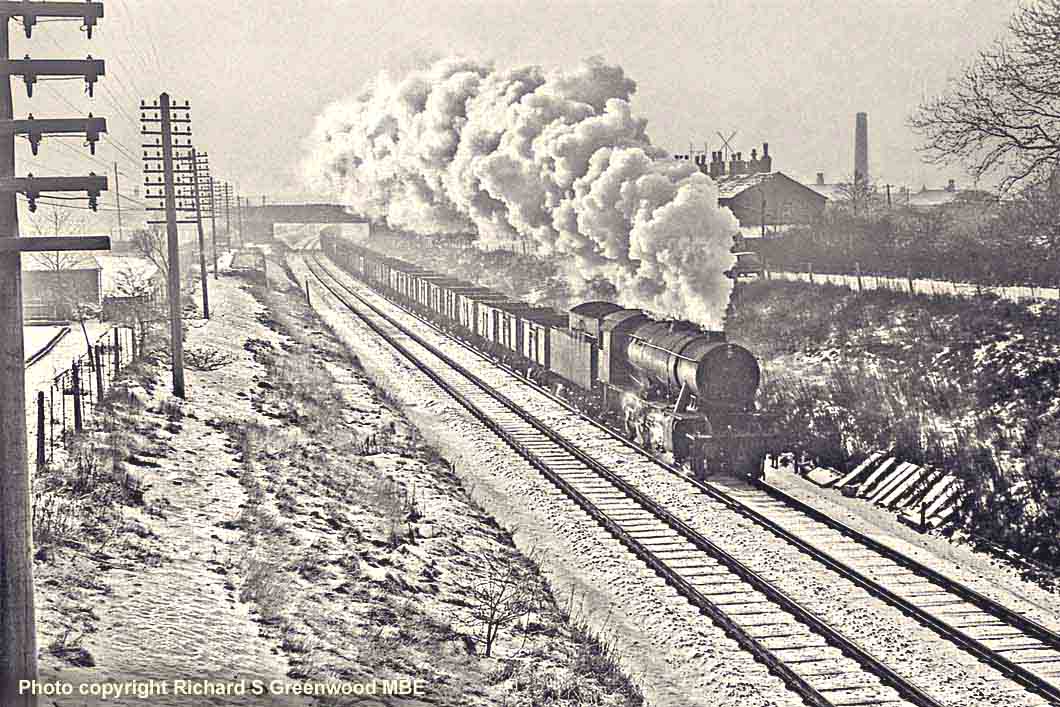 (Above-Below) An unidentified WD heads through Benfield with coal empties on 29 December 1962. The severe winter began on 22 December when a high-pressure system formed over Scandinavia bringing with it a cold easterly wind from Russia. By Christmas a belt of rain had turned into snow over Scotland and then spread southwards across the length and breadth of the country, particularly in the south of England. Then after the Scandinavian high-pressure system collapsed, a new anticyclone had formed near Iceland, drawing even more icy winds down our way. This was followed by a 36-hour blizzard driven by gale force easterly winds, which swept across the country, blocking roads and railways and creating huge snowdrifts as deep as 20 feet in places. (Below) Hughes 'Crab' No 42704 heads through Rochdale East Junction with a train of empty coal wagons on 27 December 1962.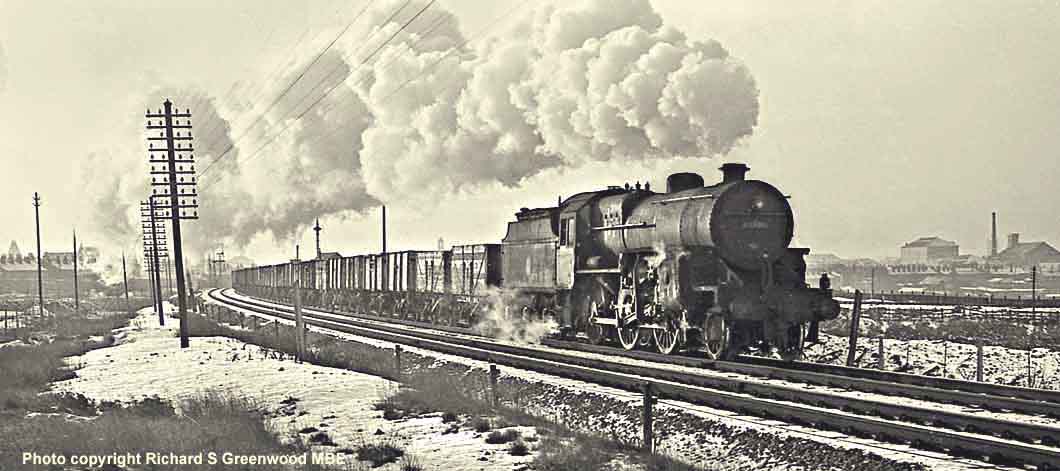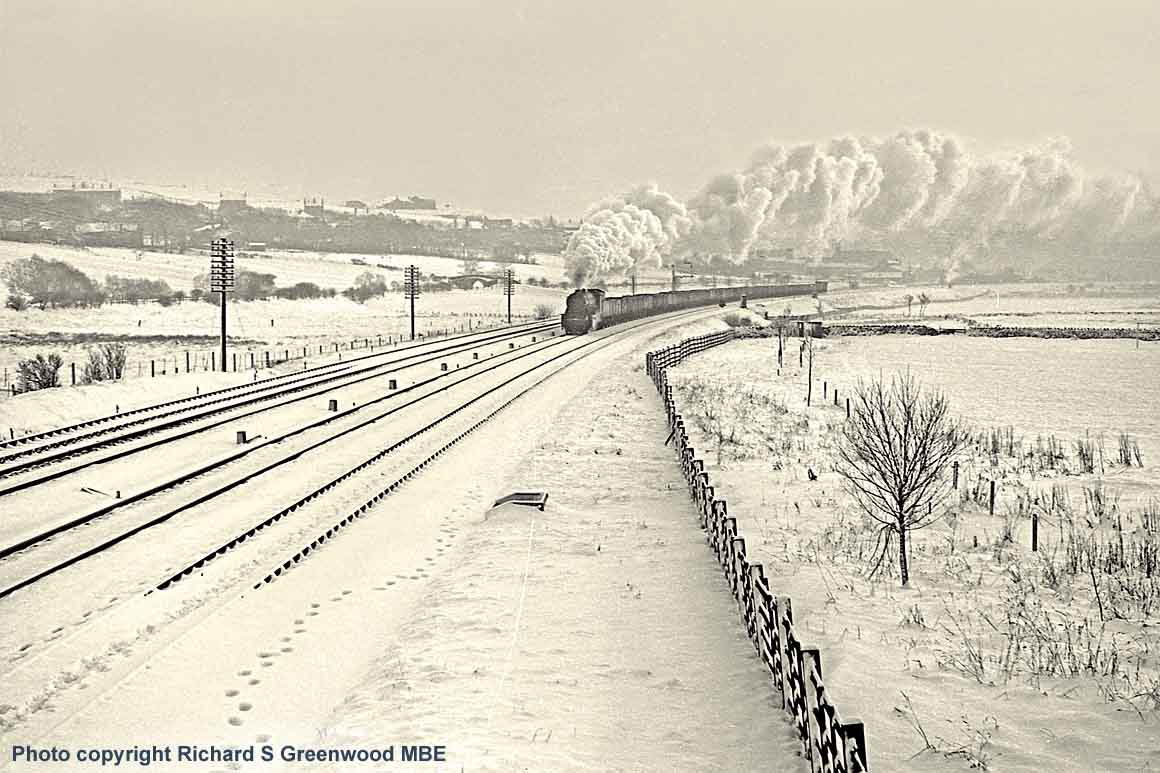 (Above-Below) Despite sporadic bursts of sunshine, the lack of cloud cover meant that the packed snow remained a permanent fixture and the freezing temperatures caused widespread disruption with telephone lines brought down and whole communities cut off for days on end. Typical of the snowy conditions to be found in the high Pennines can be seen in this distant view of a snowbound Summit West and an approaching WD No 90561 heading a train of coal empties on 1 January 1962. (Below) In 1963 the long cold spell caused lakes and rivers to freeze and in January the sea froze up to one mile out from Herne Bay on the Kent coast. A hard working WD 'Austerity' 2-8-0 No 90675 blasts through Todmorden with a heavy mixed freight on 2 February 1963.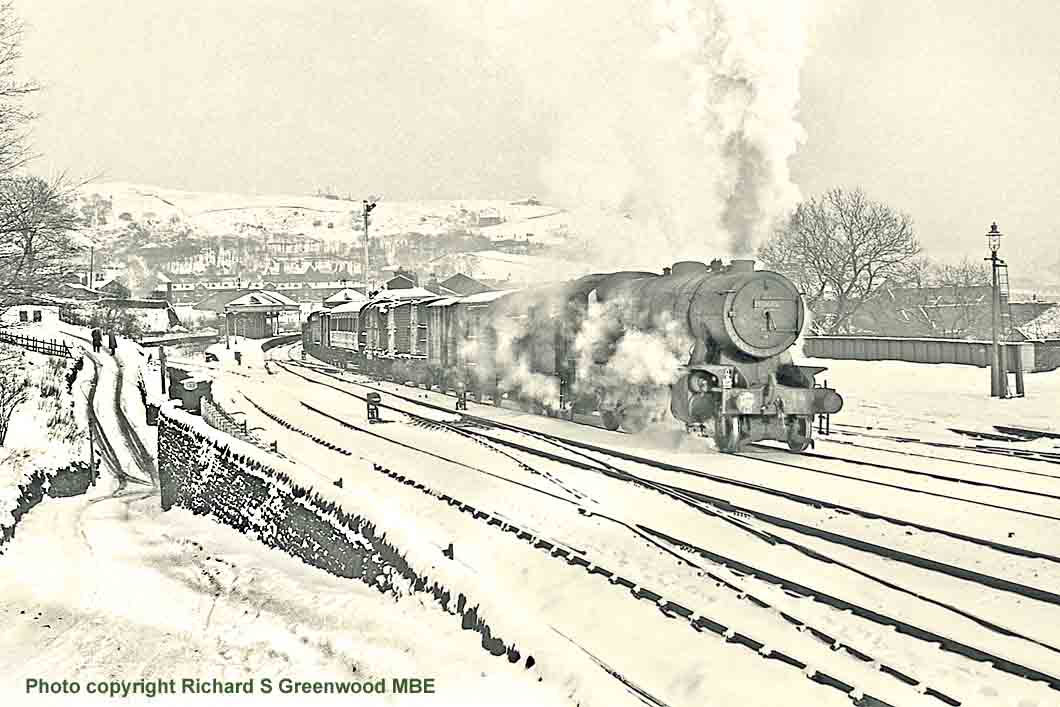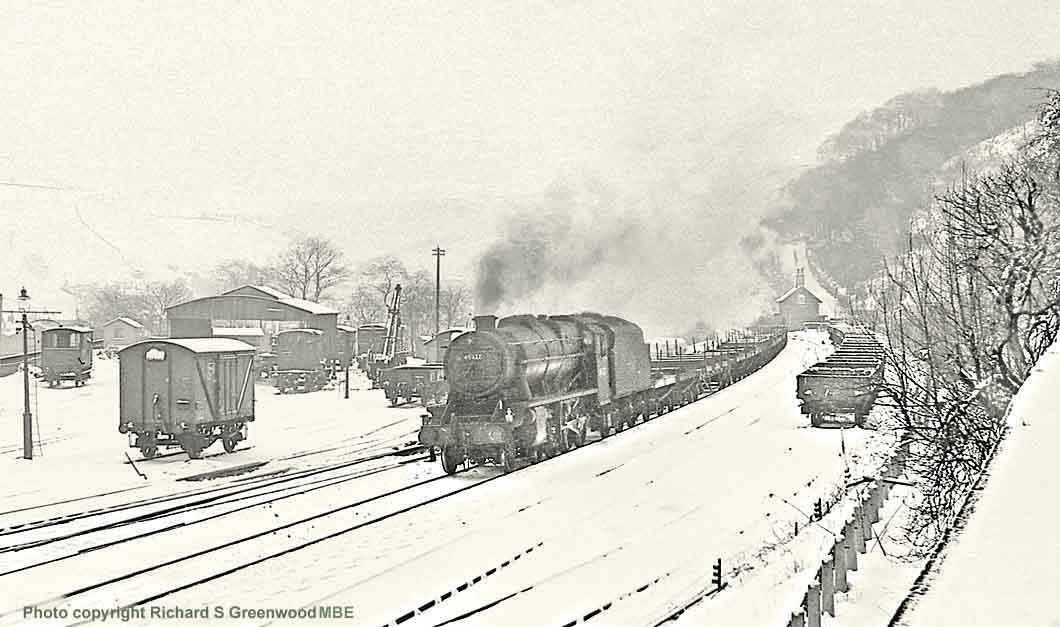 (Above-Below) Class 8F No 48127 runs past Todmorden West goods yard with empty bolsters on 2 February 1963. On his 'Rail Cameraman' page 53 'Up North in Colour' HERE, Richard S Greenwood writes - 'The bulk of the freight crossing the Pennines in steam days was coal: coal for factories, coal for electricity power stations, coal for Gas Works, coal for Steam Loco Depots and coal for household fires. The LYR moved it in trains hauled by 0-8-0s - the large boiler variety being nicknamed 'Lanky Bombers' - but these were replaced by the Fowler 0-8-0s 'Austin Sevens' which were themselves quickly replaced in the late 1940s by a large fleet of WD 2-8-0s. By the mid-Sixties the WDs succumbed to Stanier 8F 2-8-0s and later of course the EE Type 4 diesels (Class 40s). (Below) WD 2-8-0 No 90233 blasts through Todmorden with a heavy coal train on 2 February 1963.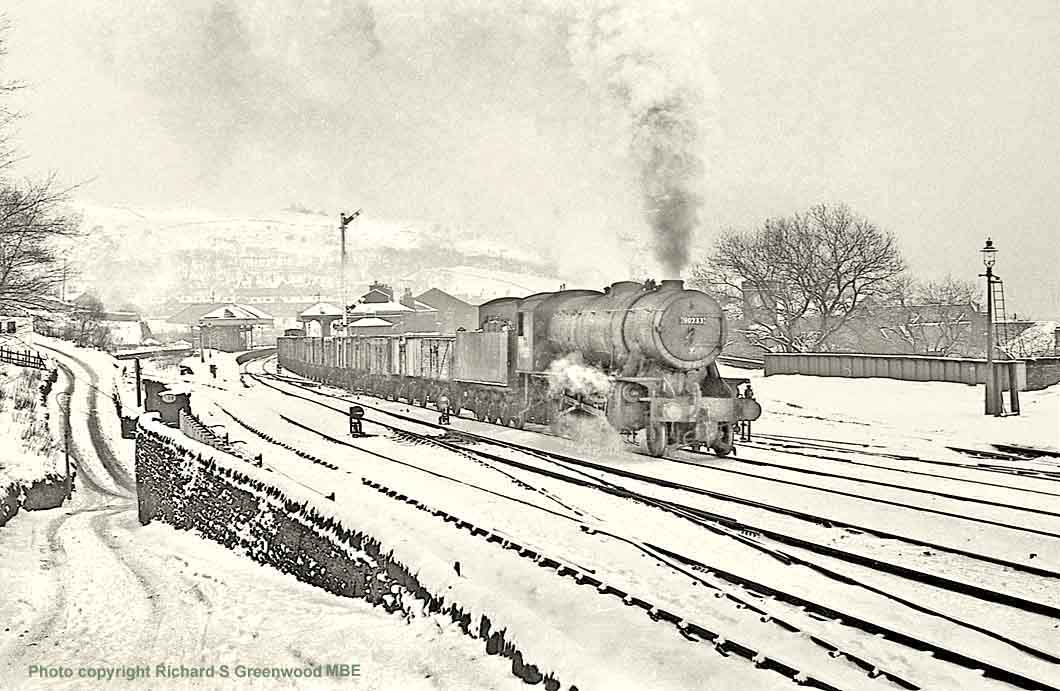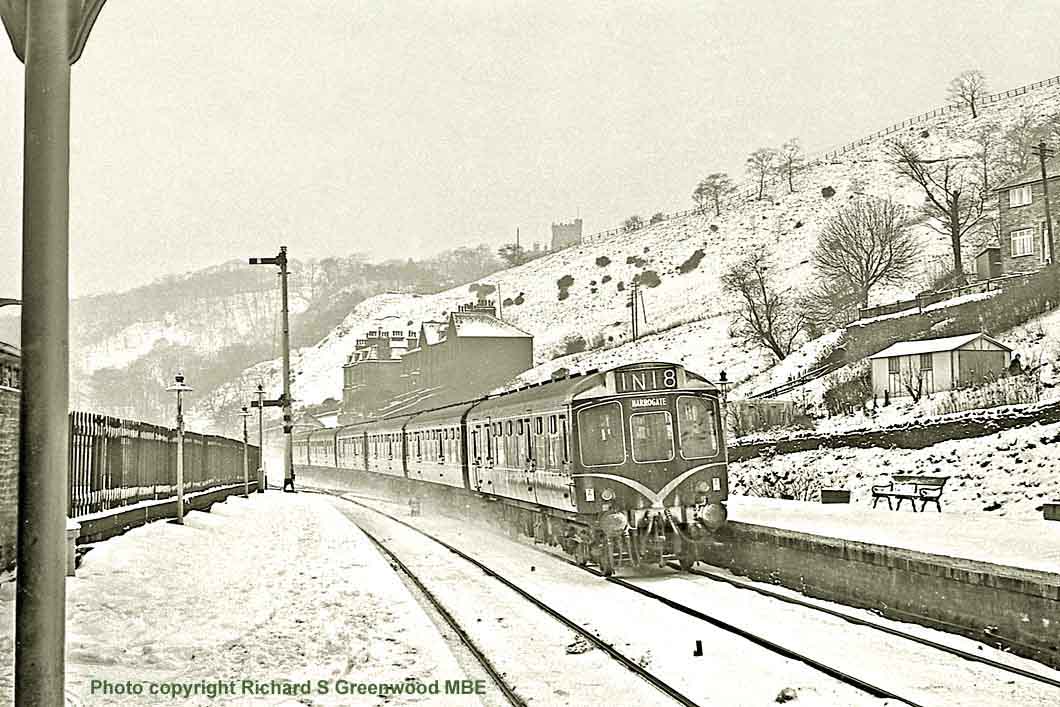 (Above) A 6-car Class 110 unit from Liverpool to Harrogate slows for the obligatory stop at Todmorden on 2 February 1963. The impact of the 1962-63 winter on the railway network was catasrophic. Aside from BR's concerns with punctuality and keeping traffic moving, the operating department was faced with the difficult task of repairng a high number of train heating boilers on its fleet of express passenger diesel locomotives. Whilst a steam locomotive generated heat from its own boiler, a diesel locomotive was fitted with a separate steam-generating plant, but when the locomotive was idle and the steam was turned off the condensed water froze in extreme cold conditions and the build up of ice preventing proper drainage of the system. As a consequence when the supply of steam was resumed, it could not pass freely to the heating equipment due to the ice blockage. The upshot was that diesel locomotives were relegated to freight diagrams and a high proportion of recently withdrawn steam locomotives were hastily recalled to service.

(Below) The winter of 1962-63 was the coldest recorded in the century; the snow arrived on Boxing Day and stayed until March. The effect it had on BR's mechanical and technical equipment such as communications, semaphore signalling and frozen track, was calamitous; the prolonged ice and snow led to numerous lengthy delays to train services. But as always safety first is a major factor hence BR had to impose speed restrictions at busy junctions to reduce the risk of derailments due to the hard packed snow freezing and blocking points. During the winter of 1963 British Railways had just 766 point heaters in operation and it became clear that this number was insufficient to keep all key junctions free of snow and ice. However the effort made by British Railways to keep both its passenger traffic and freight services running was praiseworthy; by the winter of 1964 the number of point heaters had trebled, with an estimated 700 being installed on the North Eastern Region, the Southern Region had 485, the Western Region 200, the ScR 129, the Eastern Region 131 and the London Midland Region 500. Here Class 8F No 48608 heads coal empties at Summit West.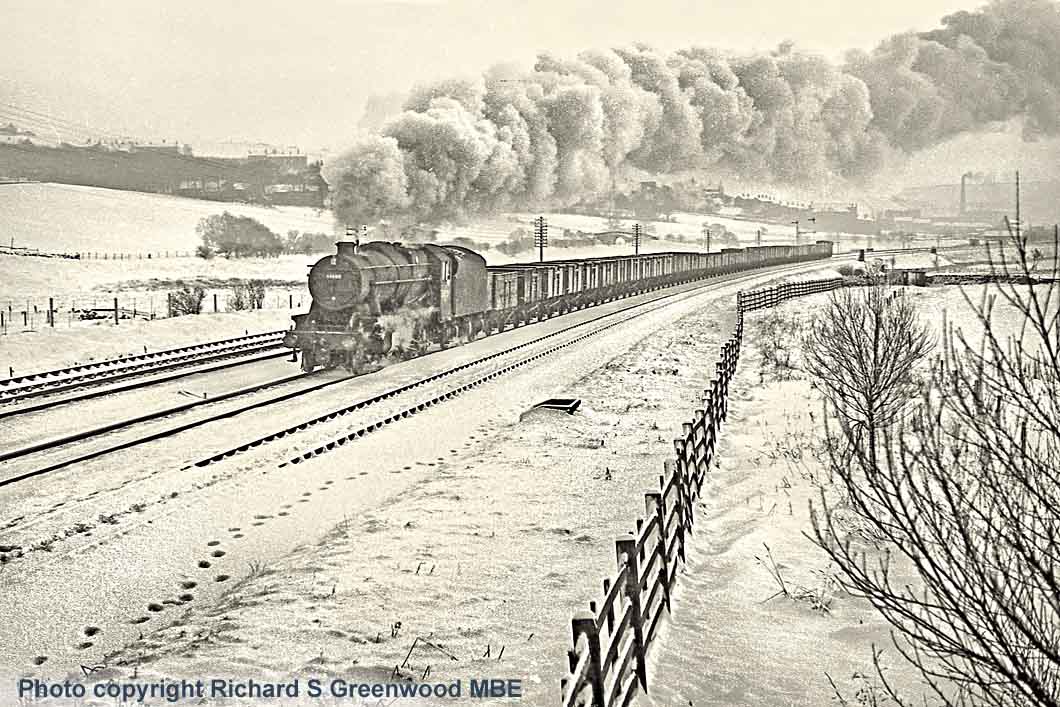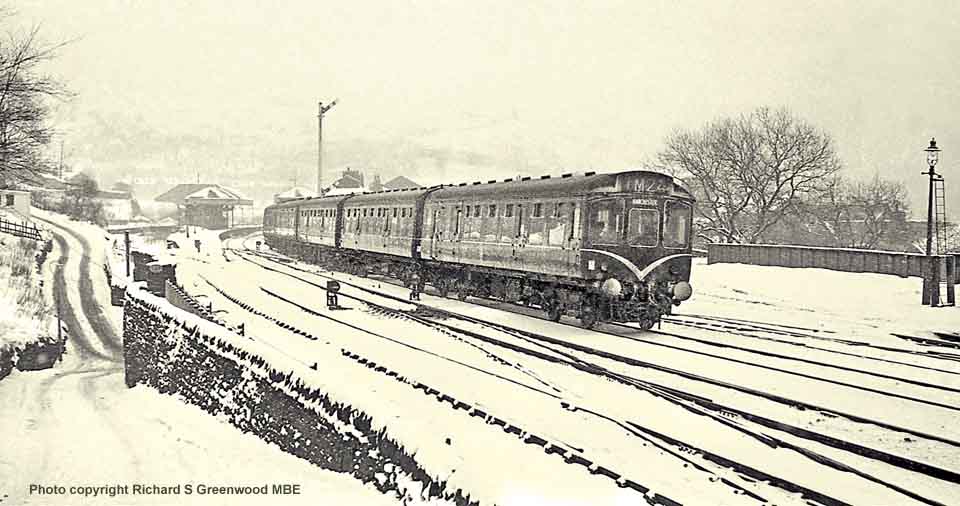 (Above-Below) Introduced in 1960, the Birmingham Railway & Carriage Co dmus were built specifically for the steeply graded Calder Valley line across the Pennines. The 3-car sets were powered by two 6-cylinder engines in order to gain the additional horsepower necessary to maintain the tight point-to-point schedules. By January 1962, the Leeds-Bradford-Manchester route was served by an hourly service with some trains running throughout between Harrogate and Liverpool. The DMU fleet also suffered failures in extreme cold weather as their air control lines froze. The excellent Derby-Sulzers website HERE features a brilliant page of interesting facts concerning train operations during the winter months. For example, it reveals that a series of fires on the Calder Valley BRCW diesel multiple units, culminated on January 13th with a fire on the 07:31 York - Liverpool at Sowerby Bridge. This led to the withdrawal of the units whilst the origin of the fires was determined, causing a major shortage at Neville Hill depot. DMU's were borrowed from Darlington and Newcastle but steam was still substituted on many Bradford area services. Here a 6-car Class 110 set drops down intoTodmorden on 2 February 1963.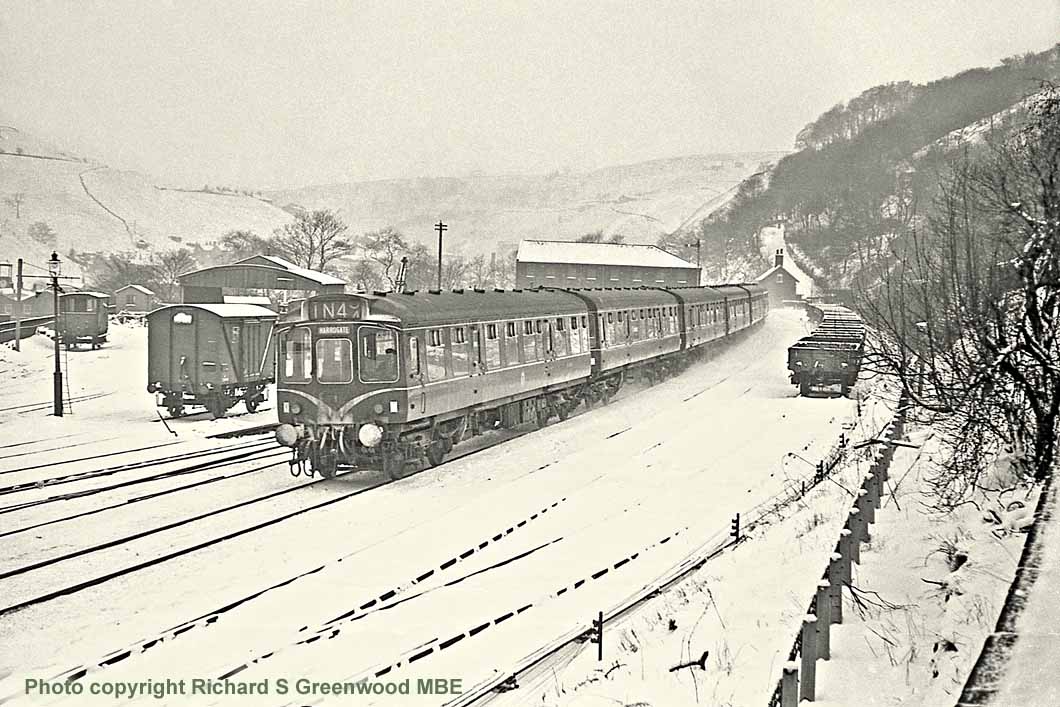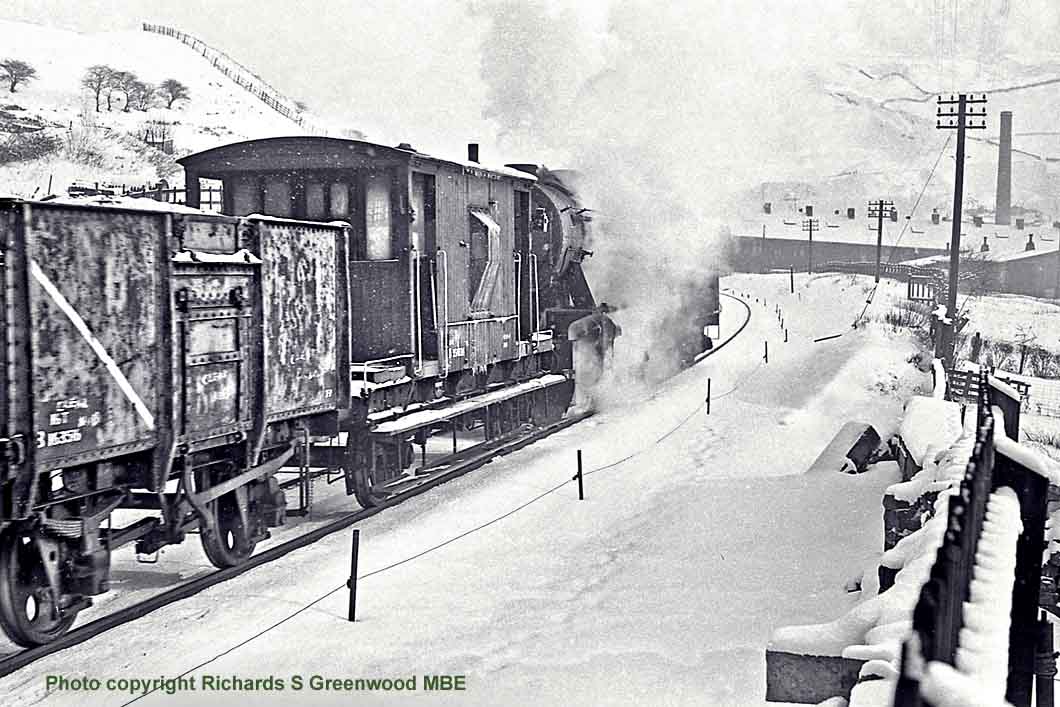 (Above) Unidentified WD 2-8-0 provides rear end assistance for a heavy coal train at Cornholme on 2 February 1963.The Pennine region is renowned for the severity of its winter months when snow and ice can disrupt all land transport for days on end, but despite the wintry conditions our railways keep on rolling along. But of course the 1962-63 winter was more than just a cold snap, temperatures plummeted to an average of 0.2 Celsius from Boxing Day until March, with blizzards and white-out conditions sweeping the country for months on end.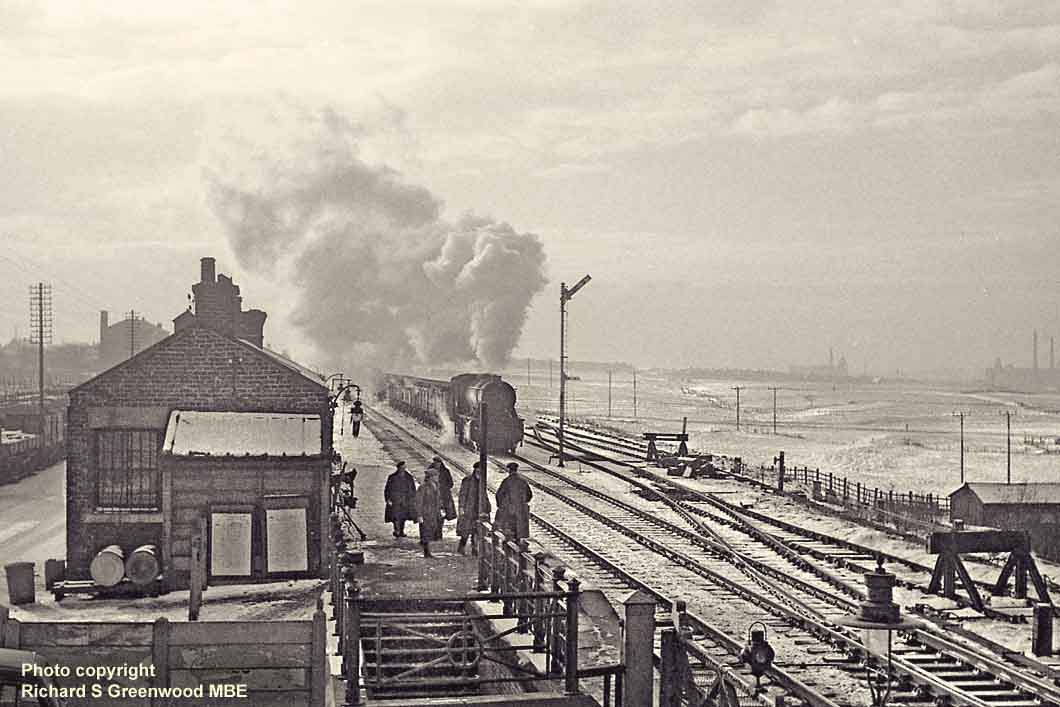 (Above-Below) One of the most obvious effects of the extreme cold winter weather was the impact it had on the permanent way. In the most serious cases the severe frost damage led to 'frost heave' where frozen water beneath the track expanded and caused the track foundation to shift. Aside from the obvious problems with keeping traffic moving, the failure to heat passenger coaching stock was another major problem. Whilst electrically heated diesel multiple units were able to operate satisfactorily on suburban and short-distance services, the same couldn't be said for the steam heating equipment on mainline locomotive-hauled trains. BR eventually overcame this problem by modifying the steam heating and water pipes on mainline coaching stock and the steam-generating plants of diesel locomotives; improvements were also made to drain valves and changing the location and lagging of water pipes to toilets. It was hoped that this would reduce the risk of ice-blockage when the carriages were out of service, but also when running under severe winter conditions.In the shot above WD 2-8-0 No 90206 is approaching Smithy Bridge signalbox and level crossing possibly on a Middleton Junction to Lockes Colliery empties. Richard thinks the men on the platform are possibly the local PW gang who are at the station to collect their pay packets. His photo below shows the now-preserved 'Black 5' No 45337 on the midday Wakefield Kirkgate to Manchester Victoria stopper, usually an Agecroft 'Crab' but on this day an Agecroft 5MT was in charge.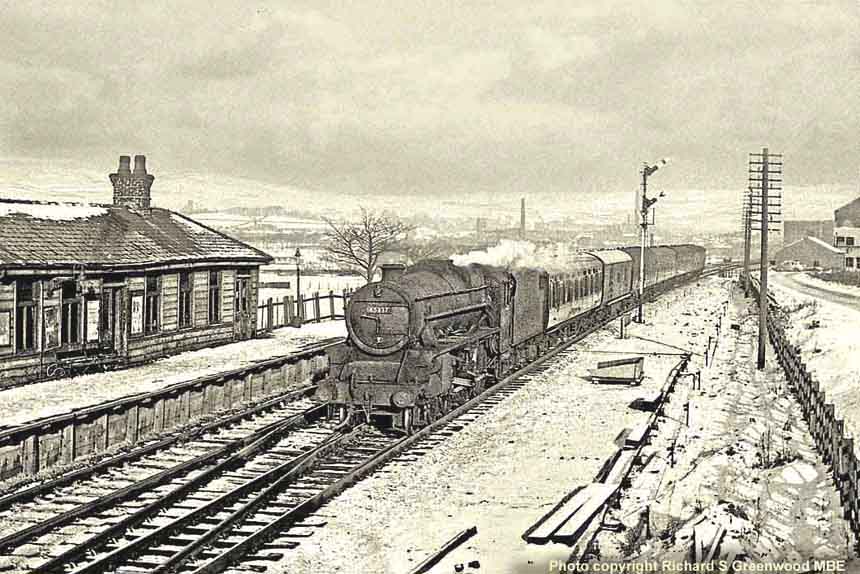 (Below) The consequences of the freezing conditions during the 1962-1962 winter led to huge disruption to the national sporting calendar, with football matches in both the English and Scottish leagues suffering cancellations and many games including ties in the 1962-63 FA Cup were rescheduled. When the thaw finally arrived in March 1963, a huge backlog of fixtures had to be hastily arranged hence the Football League season was extended by four weeks from its original finishing date of 27 April. Meanwhile a Pools Panel was set up to adjudicate the outcome of the postponed games and provide match results for the football pools. Both Rugby Union and Rugby League clubs also suffered a backlog of rescheduled fixtures and National Hunt horse racing was badly affected too, with over 90 meetings cancelled. There was no racing in England between 23 December and 7 March 1963. (Below) Class 4F 0-6-0 No 43987 approaches Smithy Bridge with an up coal train on 16 February 1963.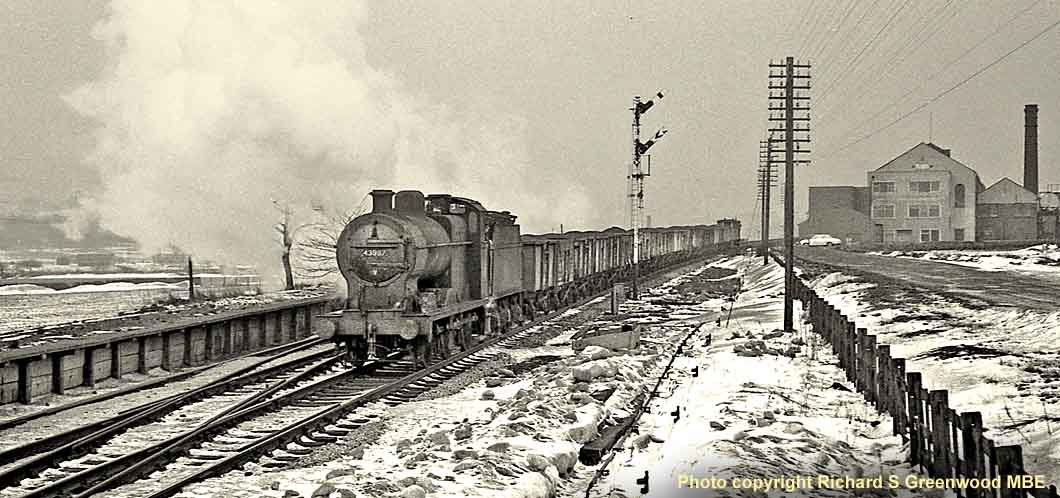 ADOLESCENT LOVE TRIANGLE

Not long ago I bumped into Sonia Barker at my local Morrisons supermarket. Back in the early Sixties, the delectable Sonia was the best looking girl at my school and I wasn't the only gooey-eyed boy to have a mad crush on her, but with the passing of years she had now matured into a rather pudgy middle-aged woman with reptilian skin, greying hair and webs of spidery veins, yet agelessly gorgeous for all that.
We chatted for a while about nothing in particular - no more at first than a mildly diverting wallow in teenage nostalgia. Her fond reminiscences took me back to the BBC's 'Housewives Choice' and Lita Roza's 'How Much is that Doggie in the Window'? And did I remember the Connie Francis hit 'Whose Sorry Now' and her follow-up 'Stupid Cupid' penned by Neil Sedaka?
Who doesn't? Perhaps the pop scene in the Fifties was a little before my time, but I still remember all the old rock 'n' rollers from America; Elvis's 'All Shook Up', Dion's 'Runaround', Jerry Lee Lewis's 'Great Balls of Fire' and Little Richard's 'Good Golly Miss Molly' and 'Tutti-Frutti'. Sonia had collected them all. She told me that her first British single was Billy Fury's 'Jealousy' and she was still crazy about 'Itchycoo Park' by The Small faces - and did I remember the media furore when P.J. Proby split his pants on stage? - "It was a howl!" she screamed.
Scream! Heads turned in the aisle; she sounded like a helium-filled hyena.
'What about you?,' she asked, 'I bet you were an Elvis fan...'
Wrong. Elvis was more my sister's era. The real pop revolution for me began when the Beatles' 'Please, Please Me' went to No 1 in 1963. It was the first song that sent a shiver down my spine and I can't imagine any other pop group beating the Fab Four's string of seventeen No 1 hits.
But how long ago it all now seems..for here I was some forty years later, chatting away with Sonia Barker inside Morrison's - just two wrinkly old pop-pickers, with pendulous jowls rekindling memories of the Sixties, as if it happened only yesterday - 'Which reminds me,' she said, putting her shopping bag on the floor.
For one terrible moment I thought she was about to do a handstand against the tobacco kiosk. Instead she rummaged through the worry beads in her handbag and showed me a snapshot of her grandson - 'He's a big Thomas the Tank Engine fan,' she said proudly - 'Are you still interested in trains?'
I nodded falteringly. Denying it was futile. I awaited her sneering 'anorak' remark, but it never came. Instead she began to pour out her life story, seemingly grateful that I was interested in her woeful tale. Well, I was and I wasn't, if you know what I mean, but I couldn't escape her. She told me about her colonic irrigation and recurring attacks of gout, and if that wasn't enough to dampen my forty year-old ardour, she let slip that parasitic worms had infested her intestines - 'Did you know, they can grow up to thirty foot long?' she said.
Before I had chance to make an excuse and leave, she asked after my friend, Bonzo - 'I don't quite know how to put this, but do you think he was all there?'
Well, for someone who didn't quite know how to put it, she put it very eloquently - 'Probably. But I lost touch with him years ago. The last I heard he was working for the Forestry Commission.'
'Oh, the big ape will love swinging from trees,' she said.
Clearly, Sonia Barker had lost none of her dry humour, and her youthful athleticism hadn't gone unnoticed either. The side-effects in the 1960s saw boys in Form 6C treated to an erotic display of aerobics in the schoolyard, and today she had become a hopeless hypochondriac still clamouring attention...continued below...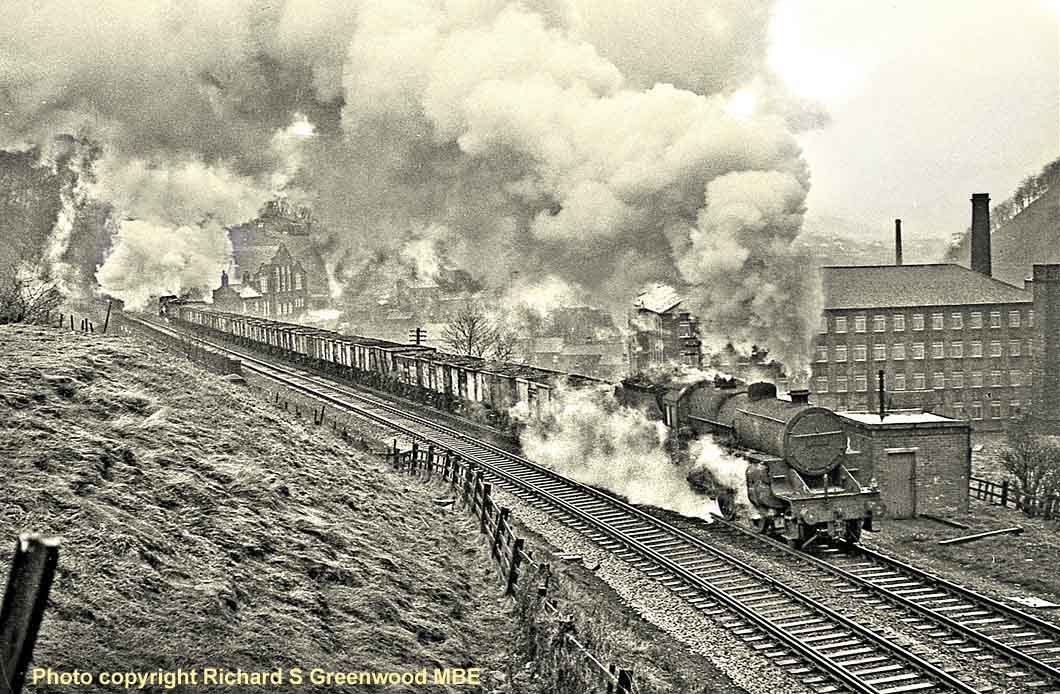 (Above-Below) When a railway enthusiast visits a website they tend to respond far better if there is a story to engage them, rather than just reading a lot of boring, hard facts on their own. The same can be said when it comes to the subject of photo captions, especially if the photo is screaming out to be noticed; indeed the term 'National Treasure' has become a rather hackneyed phrase nowadays, but in view of the sheer quantity (and quality) of classic photographs contributed to this site by Richard S Greenwood, he richly deserves the accolade. And I am not talking here about someone spending a lazy afternoon taking bright, sunny photographs of BR steam in the height of summer; Richard was a true 'all weather' cameraman who, armed with a Leica IIIa 35mm camera, was prepared to trudge through stair-rods of rain or freezing fog and snow to risk spectacular shots of BR steam battling against the elements, the likes of which will never be imitated. Here an unidentified Hughes 'Crab' and banker get to grips with a heavy coal train across Lydgate Viaduct on the climb out of Todmorden on 30 March 1963. (Below) In heavy rain, 'Jubilee' class 45581 Bihar and Orissa battles the gradient at Cornholme on the climb to Copy Pit with a Grand National special for Aintree on 30 March 1960.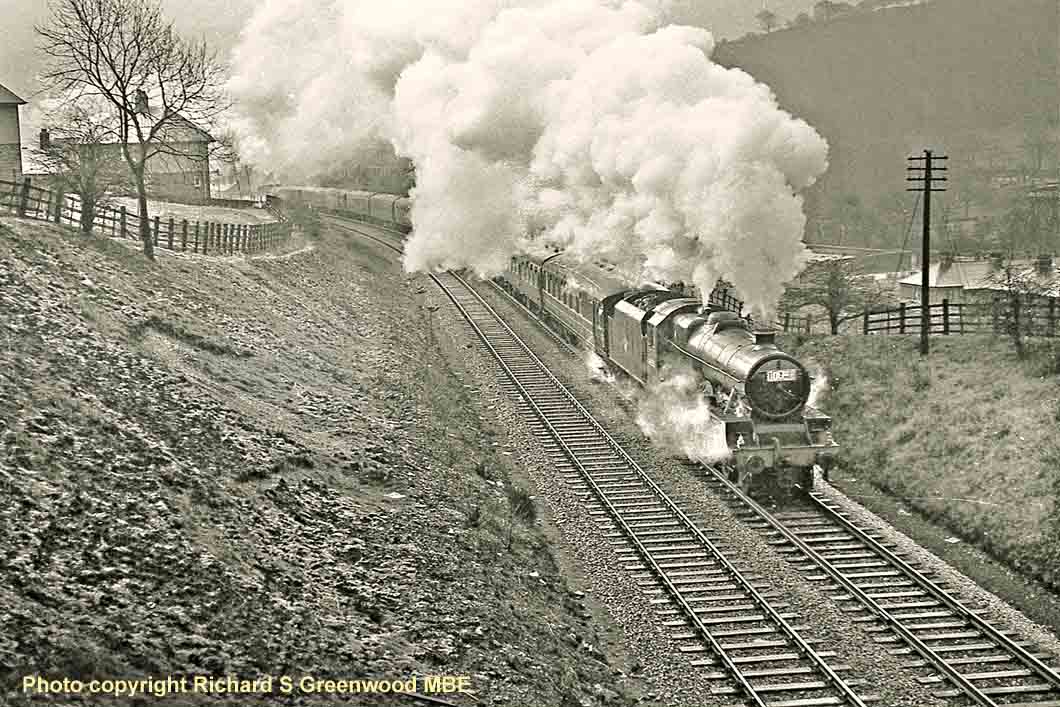 ADOLESCENT LOVE TRIANGLE - 2

Oh, if only I could climb aboard a time machine and zip back fifty-odd years to the good old days when the lust for life was paramount and the depressingly staid grown-ups' world seemed light years away from the manic life I was enjoying.
But then I wonder how I'd feel knowing that some fifty-odd years later I'd bump into the same Sonia Barker, obviously as mad as a hatter and in dire need of electro-convulsive therapy? Would I still nurture a secret pash for her?
I think not…
As for trains? Now that's another story. I'd jump at the chance of photographing the Sixties scene all over again - Patriots, Royal Scots, Jubilees, Princess Royals, Duchesses - the power and glory! Even the early EE Co Type 4s. 'Peaks, 'Westerns' and Deltics are now viewed with affection since disappearing from the everyday scene.
As for time travel? It's a fascinating, if somewhat enigmatic subject. After all, the only way to authenticate the effect it would have on your life is with the benefit of hindsight, and who knows where that could lead?
Allowing oneself a little imagination, though - just think of the potential scams you could pull by using the same principles of quantum physics as a science fiction writer?
It hardly taxes the imagination to work out the money-spinning scams you could perpetrate - say, on the Lottery, Football Pools, the London Stock Market, or at the Bookies. All you'll would need is a list of winners from a current edition of a Sporting Almanac, or, just for old time's sake, you could stick a metaphorical pin into the racehorse names that graced the eight members of the 'Deltic' fleet allocated to Finsbury Park.
Yes, a nice touch that - it adds a certain panache to the racket.
For instance, you could gamble on St Paddy winning the 1960 Derby and St Leger; or Meld to win the 1955 St Leger and 1,000 Guineas; or Pinza to win the 1953 Derby and Queen Elizabeth Stakes. Then there's Alycidon, Crepello, Tulyar, Ballymoss, and Nimbus - and, after you've finished with the 'Deltic' fleet, you could make a start on the Class A1s and A3s...
But hold on a mo! Let's not be too greedy here…picking out eight winners from the 'Deltic' fleet could make you a multi-billionaire - a few 'Round Robins' here, a couple of 'Yankees' there, and your potential earnings would be unbelievably, and so unimaginably huge, that even your wildest excesses would scarcely scratch the surface.
Imagine, if you can, standing in Camden shed yard with the then BR chairman, saying - 'I'll take that one, those two, three of those. Oh, and how about throwing in a couple of 'Duchesses' and perhaps the Co-Co twins Nos 10000/1...yes, I'll take them both...'
Next stop, Top Shed then Old Oak Common…No, I haven't quite gone ga-ga…this is creative writing - right? I would go out and buy every working steam locomotive I could lay my hands on. And then what? Well, being a benevolent sort of multi-billionaire, I'd simply give them away to every preserved railway in the country so that future generations can enjoy the heyday's of steam railways in much the same way we fondly remember them. But that, to borrow a phrase, is pie in the sky, because those days are gone forever...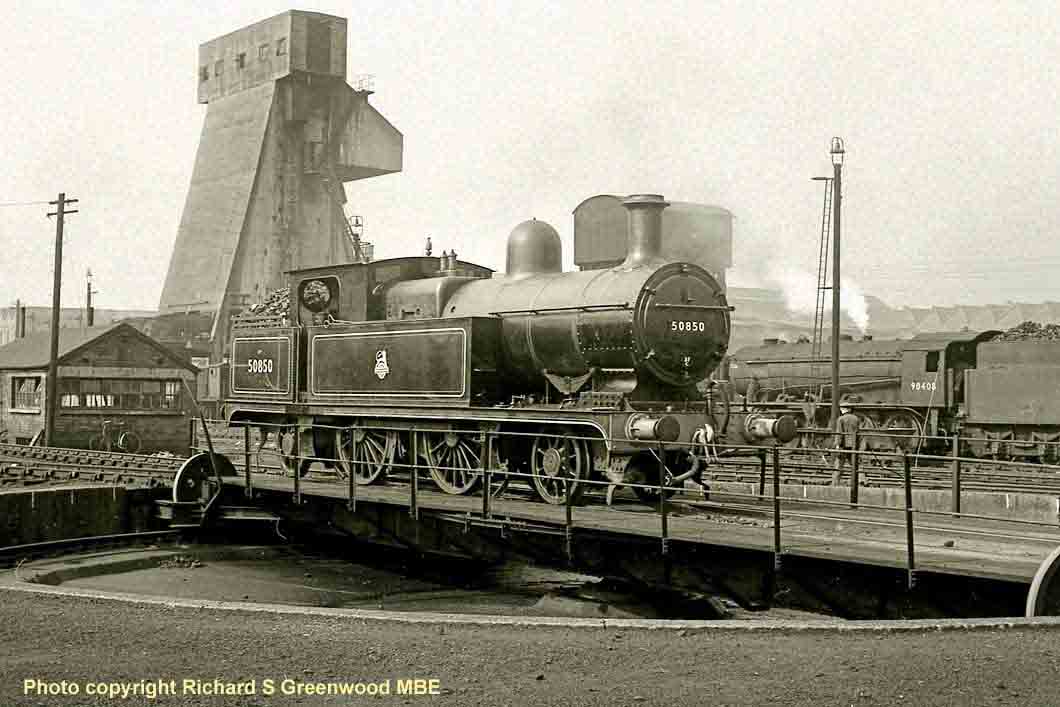 (Above-Below) Aspinall's 2-4-2T No 50850 was photographed on the turntable at Newton Heath shed prior to working a railtour on 17 September 1960. (Below) 'Jubilee' class No 45698 Mars pauses at Rochdale with a York-Liverpool on 31 December 1961.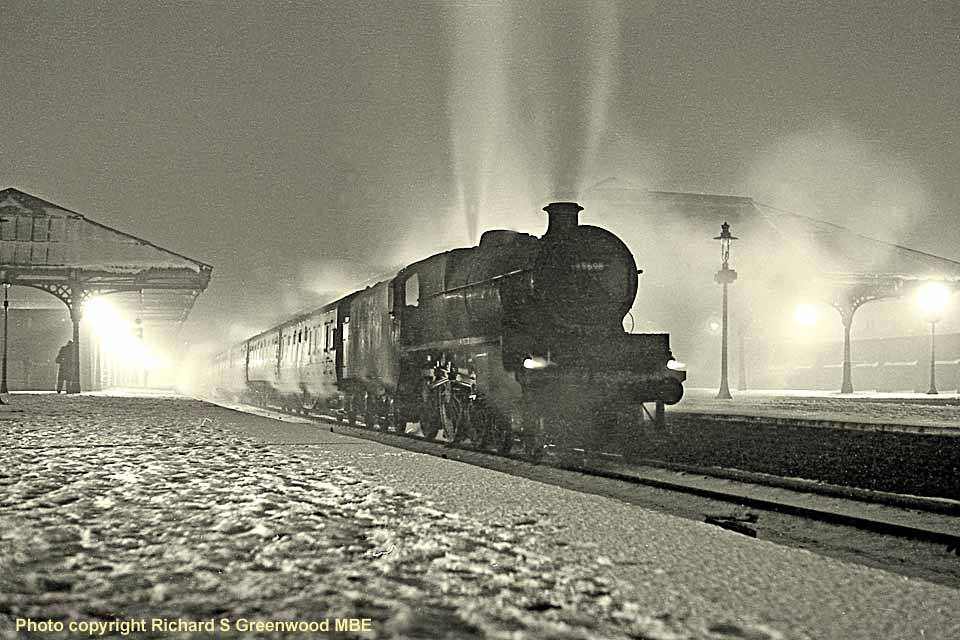 ADOLESCENT LOVE TRIANGLE - 3

As for my old Fifties spotting chum, Bonzo? At one time, he was a true friend and I hung on to his every word. Apart from the odd spats we had over his monkeying around, we were joined at the hip, so to speak, but as the years rolled by the realization dawned that he was out of control.
In our search for 'cops' he had the surveillance instincts of a Trident submarine on red alert, but his latest scam - fare dodging - undermined the very principle of train spotting. Now I'm not saying that he was an out-and-out villain, but in my scheme of things jumping on a train without paying was a blatant exploitation of the 'insider' knowledge we had of BR practise. Bonzo was a law unto himself...he regarded a 1d platform ticket as a cheap-day return to Doncaster or York, often travelling first class. And as for camaraderie? One minute we were the best of mates - the next, he kicked our train spotting trips into touch. He had found another, more interesting pursuit to occupy his mind…he had the 'hots' for Sonia Barker.
Okay, Sonia Barker's handstands in the school playground had turned her into something of a celebrity and all the boys fancied her. I'm harking back to the days when the nearest thing to titillation was watching the Tiller Girls on ITV's 'Sunday Night at the London Palladium'.
So, when the dog-eat-dog world of 'Puppy Love' happened to me, it came like a bolt out of the blue - there in the mirror, glaring back at me in the manner of a boxer eye-balling an opponent before a fight, I saw this tortured, temperamental adolescent, who, with only the slightest provocation, could pick a fight with anyone who dared fancy my only heart's desire - and that included Bonzo.
Trouble is, Bonzo never did anything by halves; he carried a torch for Sonia like a flamethrower. I'll never forget her look of shock distaste when he let rip with his smutty remarks outside the school gates because she refused to go out with him. His foul language was irrevocable and he truly queered his patch for the both if us. He had no idea that I too was madly in love with Sonia Barker; not only had her handstands incited the kind of 'oomph' that completely floored me in the summer of 1960, she had the most perfect symmetrical features and sun blonde hair, but instead of having it tied back in a matronly ponytail like the rest of the girls in school, she had it swept away from her face in fashionable curls.
By some miracle of nature, the little minx had transformed herself into Doris Day - and, by some quirk of fate the 1950s Hollywood star was my all-time favourite pin-up. Sonia Barker was the most beautiful creature I had ever clapped eyes on - and, for the first time in my life, I found myself getting in touch with feelings I thought I never had - weird, incorrigible urges I could no longer control - so throwing caution to the wind I approached my straight-talking big sister to give me a good tip on how to chat up girls.
As good as her word to brook no nonsense, she shook her head sadly and urged me take a gander at my 'rag-bag' style first - 'If I look at you long enough,' she said candidly, 'What do I see?'
'Elvis?' I drawled.
'No, Desperate Dan!'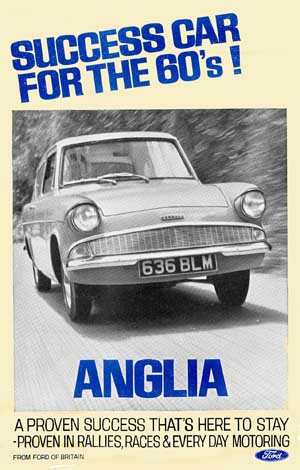 She was about as subtle as the proverbial sledgehammer, but it did the trick. From that day on I cared more about appearances than ever before; out went my flat cap, donkey jacket and pom-pom hat - plus any other signs of an allegiance to the spotting fraternity - I spent hours preening myself in the mirror like a prized exhibit at Crufts - and, just to make sure Sonia would notice me on the way to school, I tried every trick in the book to bump into her accidentally on purpose.
Of course, lessons on personal charm offensives didn't feature anywhere in the school curriculum, so it took an age before summoning up the courage to ask her out on a date. Alas, it was not to be. The diatribe that came out of my mouth was nothing like the silk-smooth patter I'd rehearsed in the mirror at home. My mind, never very stable at the best of times, fought for something to say. A simple 'Hi, Sonia, would you like to go to the flicks?' would have sufficed, but being a few paving stones short of a patio, all I could muster was an 'S' for Sonia and hissed the rest...
'Go get knotted!' she said.
Talk about crushed egos! I was devastated. That's why I'd give anything to travel back in time and reacquaint myself with those cloddish years of adolescence, then I'd exude the confidence of a man much older than myself and chat up the voluptuous Sonia Barker without showing any signs of the helpless stammering I once suffered in her company. On second thoughts, perhaps not - Sonia Barker may have figured high on my list of priorities during the 1960s, but the very idea that a grown man is planning an affaire d'amour with a pubescent schoolgirl smacks of debauchery of the worst kind, and that is definitely NOT what I have in mind.



(Left) Memorable Sixties images on the front cover of 'Radio Times': Eric and Ernie, stars of the 'Morecambe & Wise Show'; the launch of 'Top of the Pops' in 1964 (Thursday nights would never be the same again) and the live coverage of the Appollo 11 mission to the moon in July 1969...live pictures from the surface of the moon! It was a giant leap in television communications and I feel privileged to have seen it.
By the mid-Sixties, the permissive society was gaining momentum and the laws on abortion, contraception, obscenity and censorship were all liberised. The Sixties not only changed our way of behaving, it heralded a new phenomenon; the 'nuclear family', in which everyone became richer and healthier, but did it make children happier? Quite the opposite, in fact; pampered offspring seem less-contented with their lot. With hindsight, the new ideology in the Sixties was to better oneself - which, admirable though it was, became a self-obsessed task and family relationships suffered as a result. Failure to achieve unattainable goals led to anti-establishment rants by disillusioned parents and this was bound to rub off on children. At school, discipline broke down because politically-correct pretences were brought in to replace out-of-date corporal punishment, and at home parents didn't punish unruly offspring for fear of reprisal from the namby-pamby do-gooders in authority. This new-style liberalism effectively removed all remaining restraints on a child's upbringing and it wasn't long before anti-social behaviour began resonating both in the classroom and at home. But it wasn't always the fault of teachers and parents. The regulators of television must take some of the blame. Graphic scenes of violence, gratuitous sex and swearing not only desensitized children to what should be normal, it changed their perception later on in life. Nowadays, bullying at school has become more aggressive and the casual use of recreational drugs is prevalent among the young. The increase in violent crime is another worrying statistic - so too is the lack of a visible police deterrent on our streets. And the worst offenders for corrupting a child's sensibilities? Well, the easiest thing to do is accuse television, but it would be stupid to trivialise the effect that glitzy TV commercials have on hard-up parents. After all, not everyone can afford the latest fashionable accessory or digital thingamajigs that children demand.

Footnote: There was a time, around fifteen years ago, when my three year-old grandson said to me - 'I'm hungry. I want a biscuit.'
'You want a biscuit what?' I said.
'Chocolate,' he replied.
Clearly a few lessons on good manners were called for…and getting him to say please and thank you seemed a good place to start.
So I held a biscuit over his outstretched hand - 'Right young man, now what do you say?'
He looked at me gormless - 'Let go!' he said.
For lovers of drama, or dross - depending on which way you look at it - the USA gave us 'The Fugitive'; '77 Sunset Strip'; 'Hawaii Five-0' and 'The Man from UNCLE', starring two secret agents, Napoleon Solo and Illya Kuryakin who regularly saved the world from the evil THRUSH. But perhaps the most dashing crime-busting duo was Diana Rigg and her ultra-suave partner, Patrick Macnee, in 'The Avengers'. Meanwhile, a new wave of sophisticated puppetry hit the small screen with Gerry Anderson's stable of chisel-chinned heroes in the sci-fi adventures of Supercar, Fireball XL5, Stingray and Thunderbirds. The kids loved Jeff Tracey's team of daring flyers, including the bespectacled Brains and Lady Penelope's ex-con chauffeur, Parker, but it was the detail of the models that stole the limelight such as the pink Rolls Royce with its FAB1 registration plate and, of course, the gravity-defying Thunderbird flying machines themselves.

(Right) The new Corgi range of die-cast toy cars took the toy market to new heights - vehicles had working suspension, jewelled headlights and opening doors; the best known models being the rocket-firing Batmobile, James Bond's Astin Martin DB5 fitted with machine guns, a pop-up bullet shield and ejector seat. And I mustn't forget the Walls ice cream van with a working chime - all are very much collectors items today.
By the end of the decade, television had not only become a national obsession, the 'Swinging Sixties' was a fantastic place to live. At the beginning of 1964 the BBC launched 'Top of the Pops', then in 1967 Radio One was born, which spelled the end of pirate radio stations broadcasting from ships anchored out in the North Sea. At long last, the wireless - once despised as a passé medium became suddenly 'cool' - and, for the first time, we could listen to non-stop pop music without suffering the crackling interference that all too often spoiled our enjoyment of Radio Luxemburg. With hindsight, teenagers in the Sixties were happy with their lot, and the violence on television was more tongue-in-cheek than stomach-churning, but I'm sure this had a lot to do with Mary Whitehouse's moral clean-up campaign. She was a militant opponent of the wanton overuse of sex and swear words on television and, as history has revealed, she was spot on - the slippery slope towards sexual freedom had begun.
And why does the media offer such meaningless role models for youngsters to follow? The self-absorbed lifestyles of minor celebrities makes it difficult for kids to distinguish between the self-gratifying pursuit of superficial pleasures and 'real' happiness. This is why people in my age group wish they could turn the clock back to the less-worldly Fifties when television was still in its infancy, and children had no DVDs, videos or computer games to corrupt them. Indeed, the much-maligned Mary Whitehouse's campaign to safeguard the innocence of childhood went a long way towards establishing a 9pm watershed, which, subject to a parents' scrutiny, made it generally safe for children to watch, yet most kids still preferred watching the grown-up's TV than - say, the uneventful lives of Florence, Dougal the dog, Brian the snail, Ermintrude the cow and a bouncing Zebedee in the 'Magic Roundabout'. All the more disturbing then, that a kiddies show from the Sixties should become a cult show for adults today. Some form of stress therapy? - I can think of no other rational explanation.
But it's strange how attitudes can change, especially when you get older. The daftest fad of the Seventies was stick-on bullet holes on car windows and plastic finger-ends sticking out from the inside of car boots lids. We had bilious larva lamps and a Trimphone from British Telecom that chirped like a budgie gargling Trill. The kids were mad about chopper bikes, the Bionic man, Scooby-Doo, the Wombles and Muppets, whilst the best selling toys were cabbage-patch dolls and inflatable bouncy spacehoppers that had rubber ears for handles. The latest craze was the 'tartan look' headed by the Bay City Rollers wearing, of all things, half-mast pants, whereas the Americans served up a slice of sugary pie with the Osmonds and Jackson Five. It was followed by the British glam rockers David Bowie and a pouting Gary Glitter; all satin and sequins, glittery make-up - and, still to come - outrageous punk kids with spiked hair, body piercing, ripped clothes, and a perky-looking Jane Fonda in Nora Batty-style leg-warmers. And as for today? Well, having listened to the dumbed-down popular culture on TV and radio, is it any wonder I'm turning into a miserable old grouch? We're all kids at heart, they say, but all that brain-dead rapping is threatening to infantile us all. I mean, can you imagine Cliff Richard performing 'Living Doll' and holding his crutch like he needed the toilet? No, neither can I - and I do wonder what kind of choice it is when our multi-channel radio stations play nothing but pop? It makes me feel decrepit...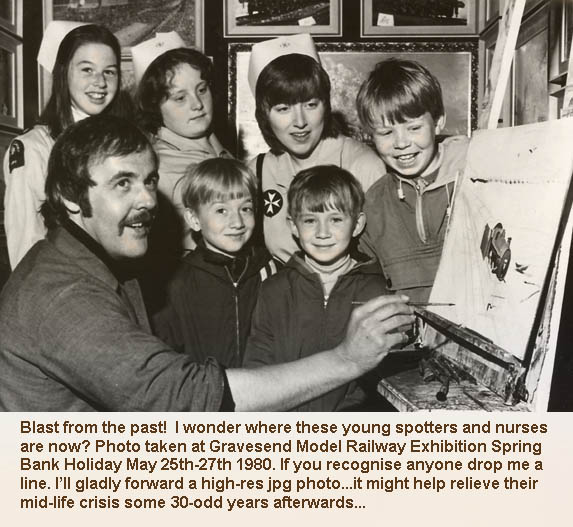 THE TRANSITION FROM STEAM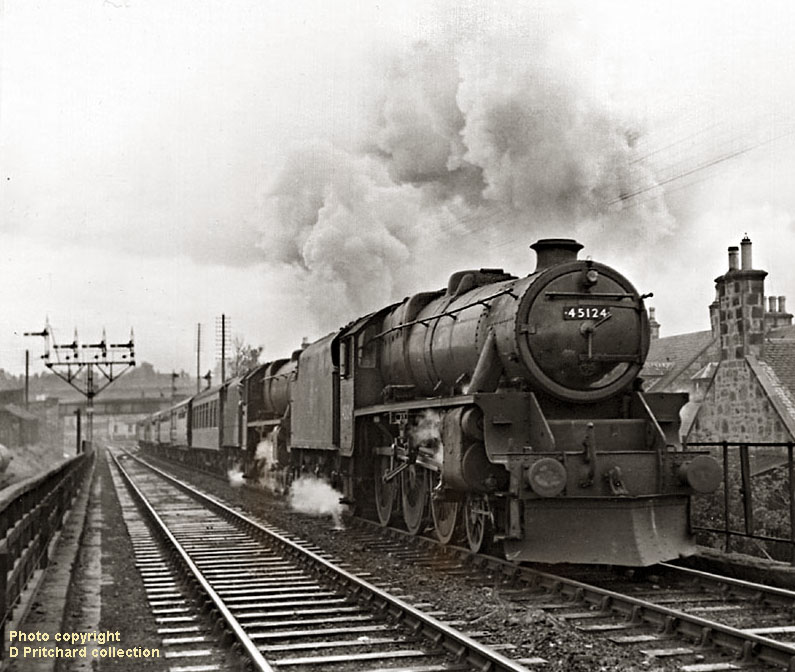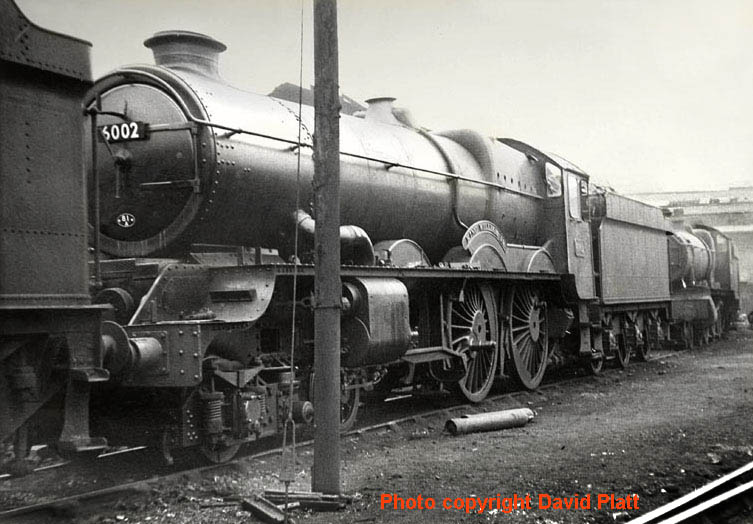 (Above-Below) A young David Platt visited Stafford Road shed in 1962 to photograph the line up of ex-GWR engines in the shed yard, many awaiting the indignity of the cutter's torch. He recalls the Castles, Kings, Halls and Counties in particular, and while some engines were still 'active', the condemned engines largely outnumbered them. Here, King class 6008 King James ll; Castle class 7014 Caerhays Castle and 6002 King William lV - minus driving wheels, valve gear and connecting rods, yet retaining its smokebox and cabside number plates and nameplates. This was not an unusual sight during the early days of steam's demise, but as their value as collectors' items soared BR found it necessary to remove them to avoid theft.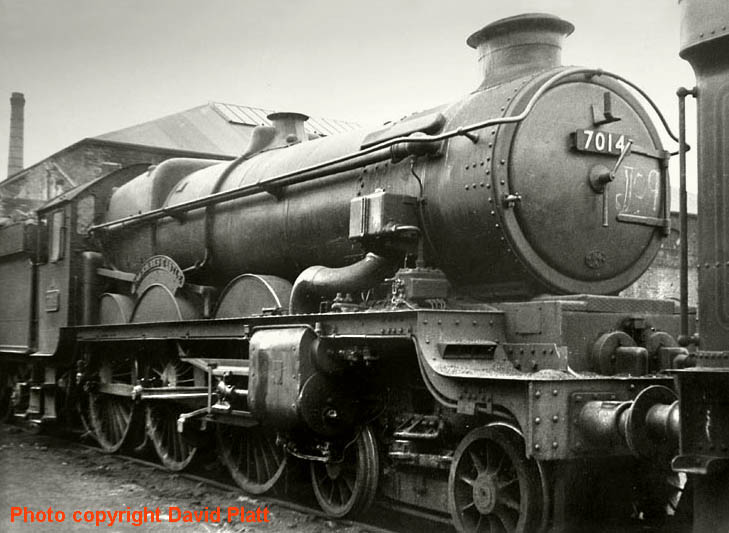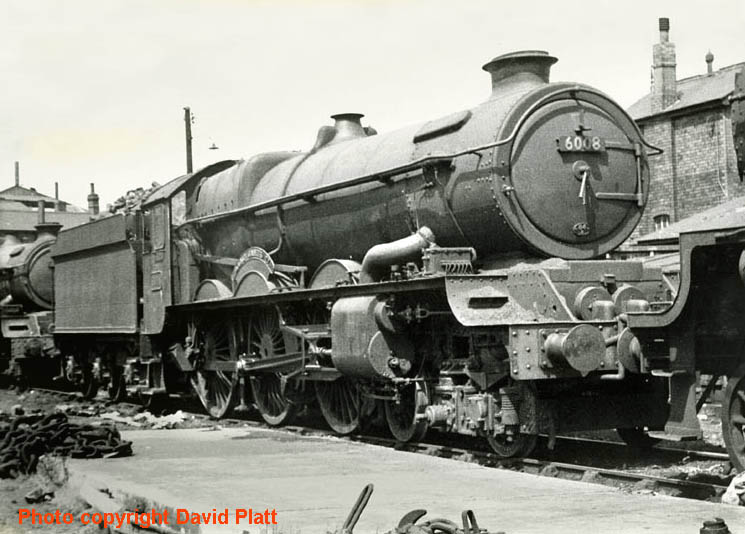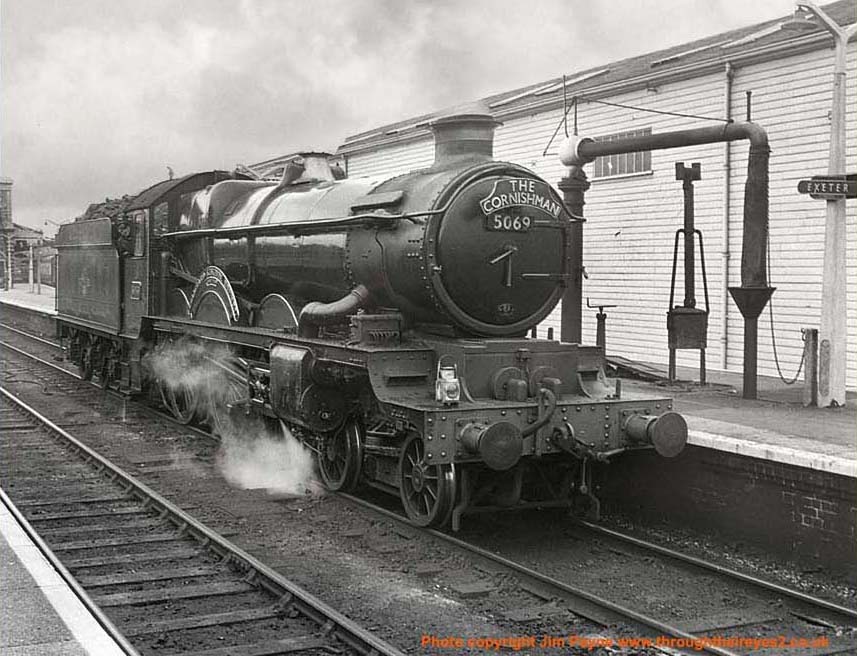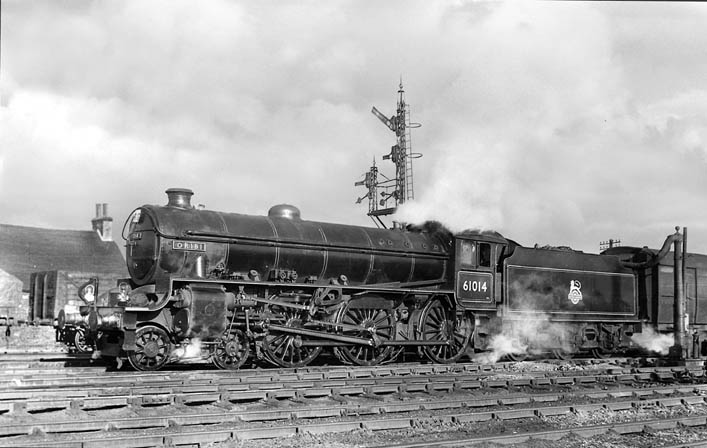 (Above-Below) Opinions vary on the locomotives with the oddest names. Eastern Region spotters will remember a Meg Merilles, Batchelor's Button and Archibald Sturrock among the Class A1 and A2 Pacifics, but the most unusual names appeared on the Thompson B1 Class 4-6-0s. These included several species of antelope such as the Puku, Chiru, Oryx, Gnu, Kudo and Oribi; the latter seen here with the 'bag in' at North Blyth. The engine was built at Darlington Works in December 1946 and spent much of its life based at Gateshead, with short spells at Tyne Dock and North Blyth prior to withdrawal in December 1966. The Oribi namplate - fractionally less than 30 inches long, and stamped 1014R indicating it was the right hand plate - was sold for £8,100 by GW Railwayana Auctions Ltd in May 2003. If you are the lucky bidder, these photos will interest you. Photos copyright D Pritchard collection.

(Below) The BRB's decision to name new diesel locomotives was a commendable policy. The Brush Class 47 Co-Co No D1671 was named Thor (after the Norse God of Thunder) but following a derailment at Bridgend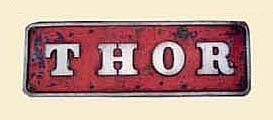 due to a landslip, the nameplates were removed from the crash victim and transferred to Crewe-built D1677, the next unnamed Class 47 in the numerical sequence. In June 2004, one of the 'Thor' nameplates was auctioned at a special Sheffield Railwayana Auction at The National Railway Musum, fetching a cool £5,600. It may have been marginally less than the Class B1 'Oribi' nameplate mentioned above, but based on the number of letters it is surprisingly similar in price. I say surprising because a nameplate from a steam engine is more valuable, surely? I suppose critical opinion will always be divided between steam and diesel fans, whereas nostalgia for the old days is a powerful emotion whatever your allegiance.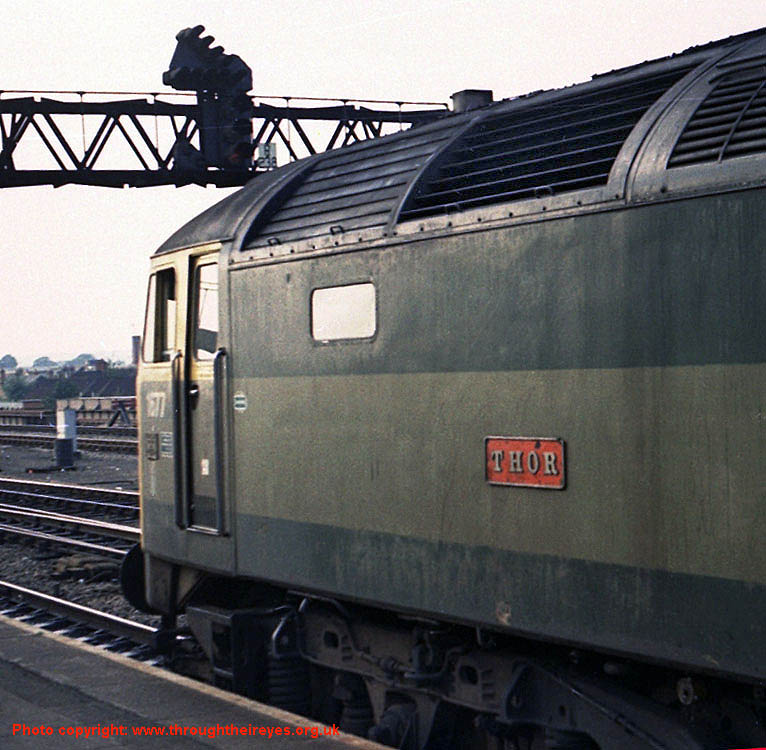 By 1960 the flood of new diesel and electrics made a huge impact on train spotters and the demise of steam left us with a sense of unfinished business. By 1967 train spotters entered the penultimate year of BR steam and our weekends were marked by the number of 'Farewell to steam' rail tours. To give credit where it's due, an immaculate locomotive was usually produced for the occasion, but the rare sight of a clean engine did little to compensate the terrible filth and neglect creeping into the hobby. With only a year left before the cessation of steam, there was something of a doom-laden atmosphere hanging over shed yards filled with shabby engines and, unless their chimneys were covered by sacking, it was difficult to tell which were in working order and those that were not.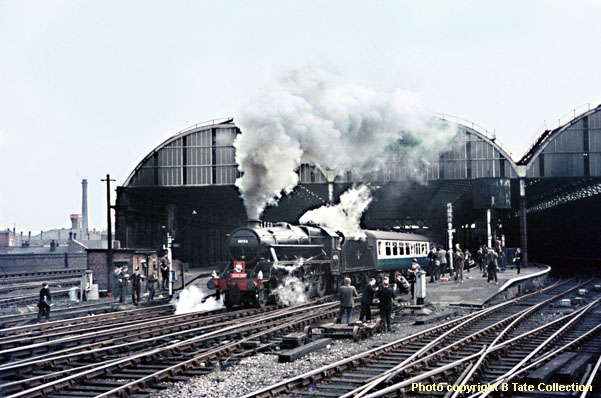 (Above-Below) Class 5MT 4-6-0 No 45156 Ayrshire Yeomanry spent most of its working life in Scotland and was one of only four 'Black 5s' (out of 842 locos in the class) to receive a name. The engine worked several railtours prior to withdrawal from Rose Grove depot week ending 10th August 1968. The eagle-eyed might spot an enthusiast on the left who has overstepped the mark at Manchester Exchange...a policeman reaches into his pocket for his little black book! (Below) The scene at Manchester Victoria on the last day of regular BR steam working. 'Black 5s' Nos 44871 and 44894 wait to take over the first of two SLS specials from Birmingham. Photos copyright B Tate.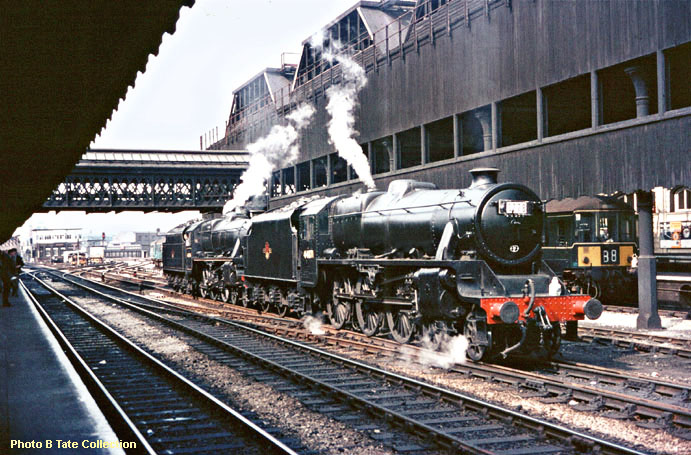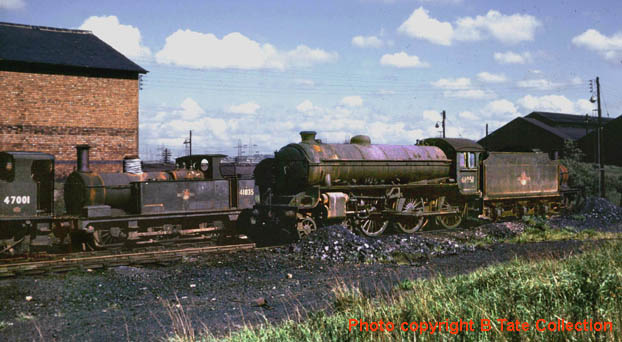 (Above-Below) With the demise of steam gathering pace during the Sixties our visits to engine sheds were no longer cheery and uplifting. To witness the sight of so many once-proud steam engines eking out their final years in such a deplorable state was truly heartbreaking. At the end of their days, Class 0F 0-4-0ST No 47001, Class 1F 0-6-0T No 41835 and Class B1 No 61051 await their fate at Canklow shed. Photo B Tate collection. (Below) A cracking colour shot by Bill Wright of Class 8F No 48673 simmering inside Kirkby shed on 30th March 1965. I do recommend visting Bill's page of railway photos HERE which contains a link a to his full 'Barking Bill' Flickr site.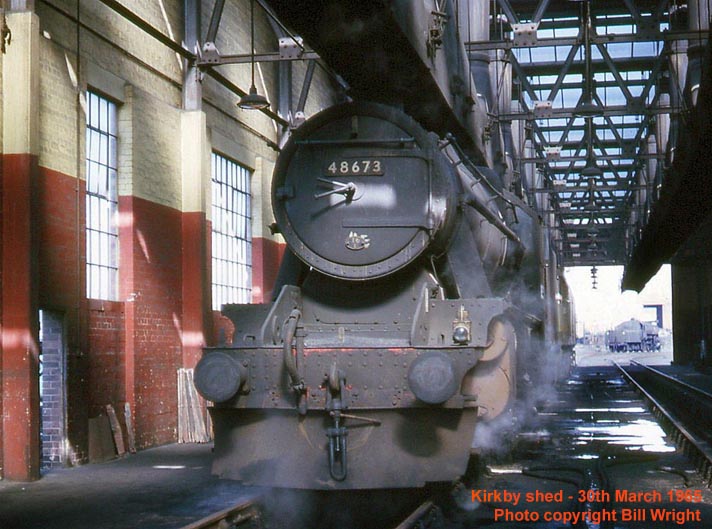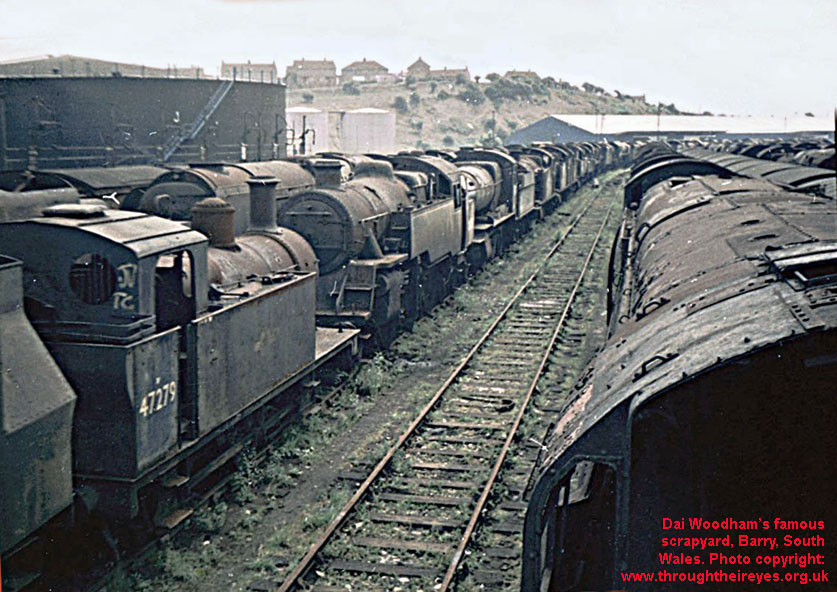 Meanwhile, the modernisation of the railway network continued at a steady pace. On the West Coast main line, the effects of 25kV electrification between Euston and Crewe, Manchester and Liverpool made considerable improvements to train services, particularly in timetable punctuality which had long been plagued by delays due to civil engineering work and the construction of catenary support masts. The commissioning of the full electric service brought outstanding improvements to the timetable between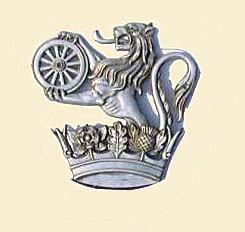 Euston, Liverpool and Manchester in March 1967. However, the main line north of Crewe was little changed from steam days, and until the route was upgraded in 1974, Preston and the north could not enjoy the same standards of performance being established by the new 'AL6' class electrics south of Crewe.
Following the energisation of overhead catenary on the West Coast Main Line south of Crewe (where the wires had been installed to clear 13ft 1ins loading gauge instead of the normal 13ft 6ins height gauge) diagonal yellow stripes were painted across the cabside of locomotives denoting their prohibition from working in electrified areas. The relaxation in clearance was permitted by the Minister of Transport to avoid the costly programme of rebuilding certain bridges and tunnels. Some of the classes prohibited included: 'Royal Scots'; 'Patriots'; 'Jubilees'; Class 4F, 7Fs and 'Coronation' Pacifics which carried the compulsory cabside stripe. The engines permitted to work in electrifies areas had their smokebox door lamp bracket moved to a lower position to prevent locomen climbing up to chimney height in the vicinity of the 25kV overhead wires. The official ban south of Crewe began on September 1st 1964.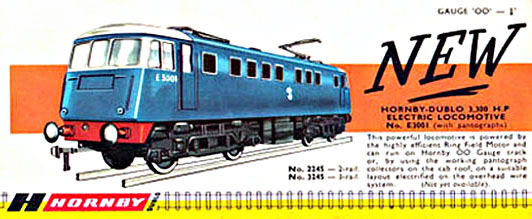 (Above) In March 1964, Meccano Ltd (acquired by Lines Brothers in February, whose subsidiary Rovex Ltd made Triang) was quick of the mark with the introduction of the Hornby Dublo Class AL1 3,300hp Bo-Bo electric locomotive in BR early blue livery with white roof. The accompanying text reads: This powerful locomotive is powered by the highly efficient Ring Field Motor and can run on Hornby 00 Gauge track or, by using the working pantograph on the cab roof, on a suitable layour electrified on the overhead wire system (not yet available). Seems the absence of catenary in 00 Gauge was not unlike that of the prototype north of Crewe, then...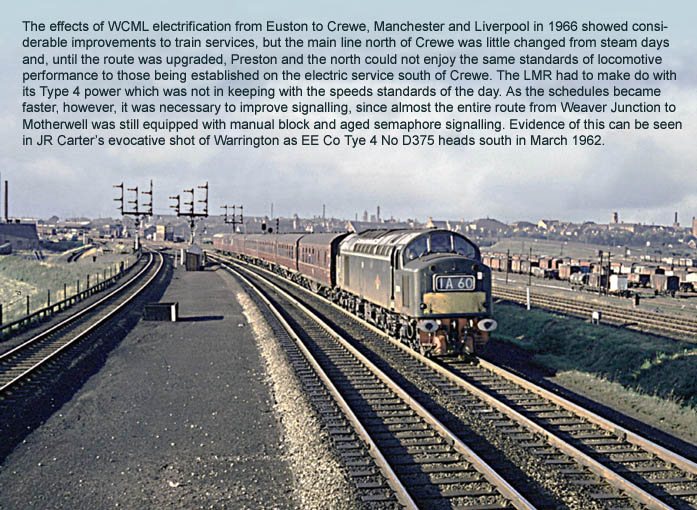 With delays in WCML electrification north of Crewe, the beleaguered operating department had to make do with its Type 4 1Co-Co1 diesel fleet which was hardly in keeping with the speed standards of the day, but the sturdy EE Co machines became the mainstay of LMR's passenger services, ousting in the process the 'Coronation' Pacifics from main line duty in 1964. The decision to scrap the Class 8 Stanier engines aroused the indignation of drivers who found themselves saddled with a batch of second-hand Class 7MT 'Britannias' during the painful years leading up to the end of steam. Indeed the poor condition into which so many steam classes deteriorated was almost too much to bear, and a good many enthusiasts vowed that since steam had utlived its usefulness then so too had their interest in trains. By January 1968, less than 330 steam locomotives survived; mostly grubby Stanier 'Black 5's and 8Fs, plus the final three Ivatt 4MT Moguls. The rest were made up of dilaphidated BR Standard designs including the sole-surviving Britannia Pacific No 70013 Oliver Cromwell which hauled the infamous '15 Guinea Special' on 11th August 1968 - the last day of BR steam operation. When the bitter finale came in August 1968, there were just five working steam locomotives left, made up of three Black 5s Nos 44781, 44871, 45110; a solitary 8F No 48448 and, of course, the last working Britannia No 70013.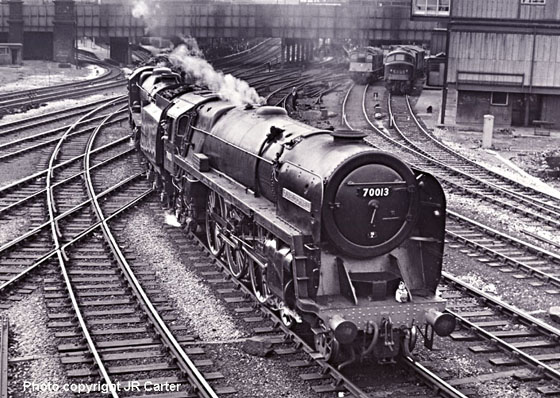 Across the country, hundreds of thousands of enthusiasts were swept up on a wave of emotion, for it was a truly sad day. Not only had we witnessed the annihilation of steam, but whole chunks of our railway heritage had been consigned to history after Beeching wielded his axe across the country. But time is a great healer, for no one would have believed that a diesel locomotive would be worshipped with all the fanaticism of its steam predecessor, but it has... the demise of the first generation fleet of main line diesels led to another flourish of 'Farewell' rail tours, only this time supported by thousands of diesel enthusiasts lamenting the loss of their favourite class.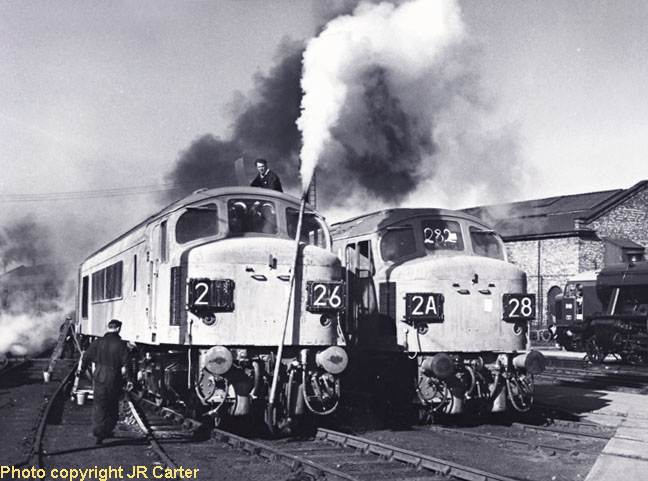 (Above) The headlong rush to eliminate steam in favour of modern diesel and electric traction led to several orders being placed with the manufacturers before the new designs had been fully evaluated in service conditions. For example, before the first 10 pilot scheme 2,300hp Type 4 diesels D1-D10 had been completed, the BTC placed orders for a further 183 members of the class. By chance, however, they proved to be one of the more successful locomotives to appear in the pilot scheme orders. The production 'Peaks' were uprated to 2,500hp by use of charge air cooling, which gave rise to three genetic types of basically similar locomotives - TOPS Class 44 (pilot scheme) and the Class 45 and 46 production locomotives. Crewe Works was responsible for building Nos D50-D137 in the fleet. The first build Crewe Peaks originally started at D68, but the order for D50-D67 was transferred from Derby to Crewe, then built after Crewe finished its D68-D137 order. The build numbers 262 & 282 on the cab windows indicate build No 26, 2 end (left) and build No 28, 2 end (right), hence the locomotive numbers are D93 & D95. In this Jim Carter shot outside the paintshop a newly-built D93 undergoes steam heat boiler tests. In the background is D90 fresh out of the paint shop and black smoke from a 'Scot' class 4-6-0 adds considerably to the picture. My thanks to Vic Smith of York for the additional information.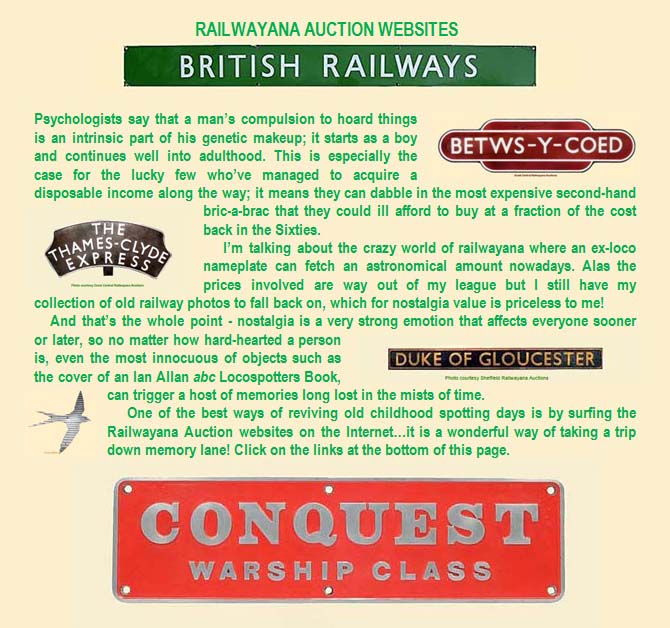 (Below) Following the hasty abandonment of the pilot scheme, in which large orders were placed for predominantly Type 2 diesel locomotives of between 1,000 and 1,365 engine horsepower, BR recognised the need for a more powerful Type 3 of around 1,750hp, which saw the beginning of the diesel-hydraulic 'Hymek' era on the Western Region and the introduction of the EE Co machines (later TOPS Class 35 and 37 respectively). The first of the Beyer-Peacock 1,700hp Type 3s was handed over to the Western Region at a ceremony held at Paddington on May 16th 1961. Here, the two-tone green livery, rectangular warning panel and white cab window surround (albeit weather stained) show up well in this shots of No D7005 on shed. Some of the original diesel loco photos featured on this page were provided by 'Through their eyes.org.uk' and are available on a DVD containing 2,700 high resolution scans produced from original negatives, slides and photos. Click here for link to this interesting site. I am not affiliated in any way with the sale of DVD's.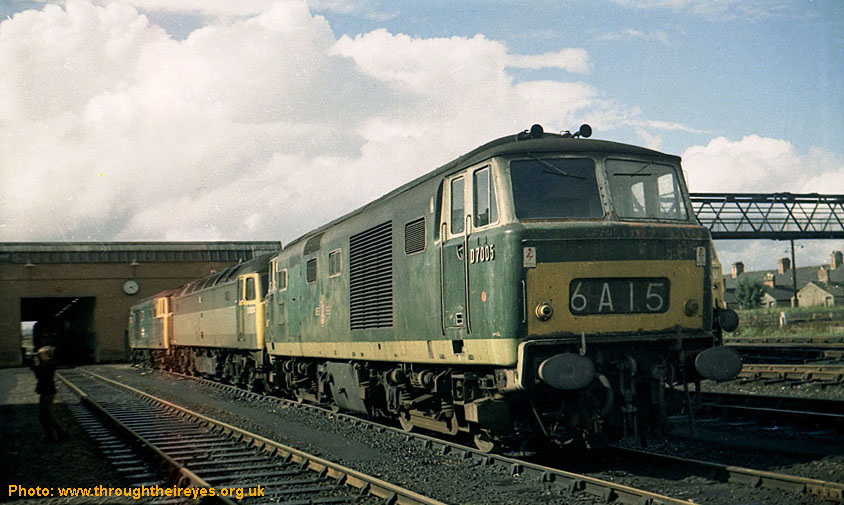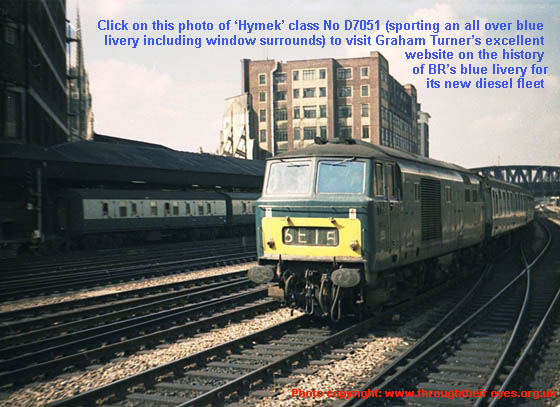 (Below-Left) Back in the Sixties the British Rail Board's (BRB's) Corporate Identity Programme left me stone cold, and everything that came afterwards was a poor second best. In particular I thought the BRB's 'barbed-wire' logo was an ugly design compared to the first British Railways totem (1948-1956) consisted of a 'British Lion' embracing a flanged wheel to symbolize rail transport. The second BR emblem (1956-1967) also had the 'British Lion' rising from a crown holding a driving wheel in its front paws, and a new coach roundel (1959-1967) appeared on coaching stock, diesel multiple units and electrical multiple units. A variation of the 'British Lion' and crown totem was cast in polished aluminum for the WR's prototype 'Western' class No D1000 Western Enterprise and the LMR's new fleet of WCML electrics - all were super designs and should have been left alone. After all, what is wrong with 'Britishness'?
(Above Right-Below) Thank goodness for the preservation movement! This photograph of the unique Class 8P No 71000 Duke of Gloucester awaiting departure from Bury with the 17.20 to Ramsbottom on the East Lancs Railway on 29th March 2008 evokes memories of spotting days at Crewe in the Fifties. No 71000 was the sole Class 8 Pacific designed and built by BR, emerging from Crewe Works in 1954 to work WCML expresses between Euston and Scotland. Following withdrawal from traffic at Crewe North shed (5A) in 1962, the story of its remarkable preservation can be found on the 71000 (Duke of Gloucester) Steam Locomotive Trust website. (Below) Standard Class Pacific No 70000 Britannia at Bridgenorth on the Severn Valley Railway reminds me of the scrap lines we encountered in the Sixties, yet the circumstances couldn't be more different. Introduced to traffic on the Eastern Region in 1951, the engine was withdrawn at Newton Heath shed after 15 years in service. In 1966, the preservation movement was still in its infancy and it wasn't until 3 years later that Britannia was saved from the cutter's torch. This view shows the sterling work that goes into preserving our national heritage. The fact that almost 400 ex-BR steam locomotives have survived in preservation is a remarkable achievement.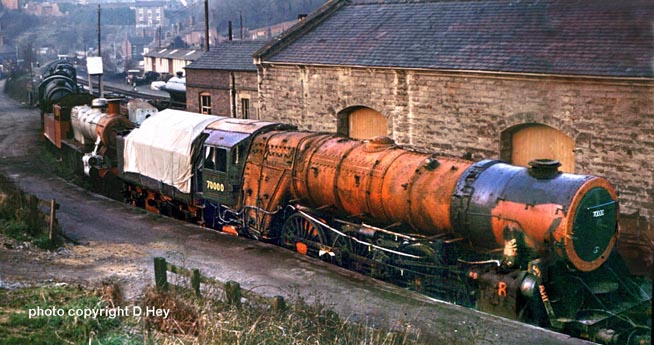 Today there is a tacit truce between the steam and diesel faith, a bond which few of us could have foreseen at one time. To witness both steam and diesels operating side by side on preserved lines gives immense pleasure to many, as it represents the period of BR we remember the most. Thank goodness for the preservation movement, because had it not been for the thousands of volunteers, we'd have nothing left but fading memories and a collection of personal memorabilia which we have harvested over the years. I've collected everything from the tackiest tin badge to a replica nameplate, and while they are of no real worth to anyone else, what does that matter? A keepsake is a private thing, not an investment - their sentimental value far outweigh their cost any day of the week.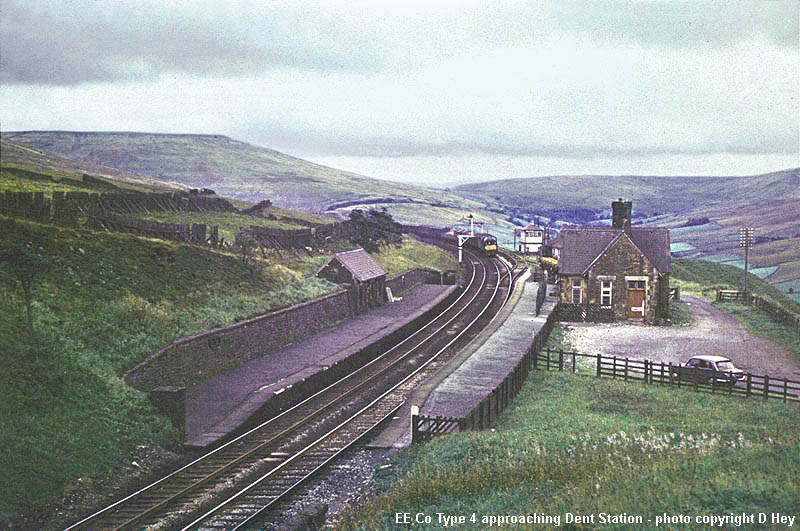 (Above) The comments made by Rail Cameramen Bill Wright and Keith Long regarding the poor colour rendition of Agfa slide film (compared to Kodachrome) prompts me to include this 'muddy' shot of Dent station taking on Agfa film. Okay, it wasn't a spectacularly sunny day to be taking colour photographs, but it was worth a try. The point is, if photographers were aware of Agfa's limitations, then why bother to use it in preferance to Kodak? Simple!..harking back to the days when you popped the exposed film cassette into a bag and posted it off to the processors, Kodak returned their processed slides in card mounts while Agfa mounted theirs in plastic. At the time it was a matter of penny-pinching stringencies, pure and simple and many photographers have come to regret ever since.
(Below) The changing Sixties: Deep in NER territory, a Metro-Cammell dmu pauses at Haltwhistle. There is no mistaking the passenger's allegiance to Newcastle United FC! The black and white stripes of the 'Magpies' is synonymous with footie fans worldwide. The 'Toon Army' - a name derived from the Geordie pronounciation of 'Town' - enjoyed considerable sucess in the old days, becoming First Division Champions four times and winning the FA Cup six times. In 1992, the 22 clubs making up the old First Division resigned from the Football League and set up the Premier League. The breakaway was prompted by some top clubs who felt they deserved a bigger slice of the TV revenue (the BBC's 'Match of theDay began in 1964, showing edited highlights of First Division matches). In 1992, Rupert Murdoch's Sky TV negotiated a deal worth £191.5 million to show live Premier League matches for the next five years - all the rest, as they say, is history. Football would never be the same again!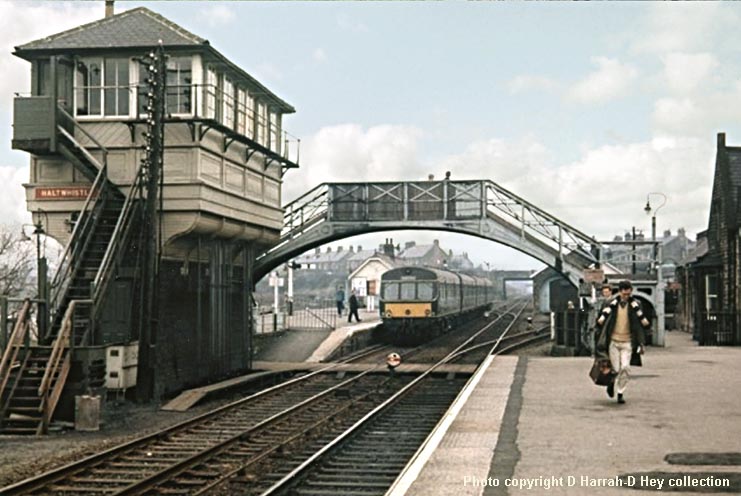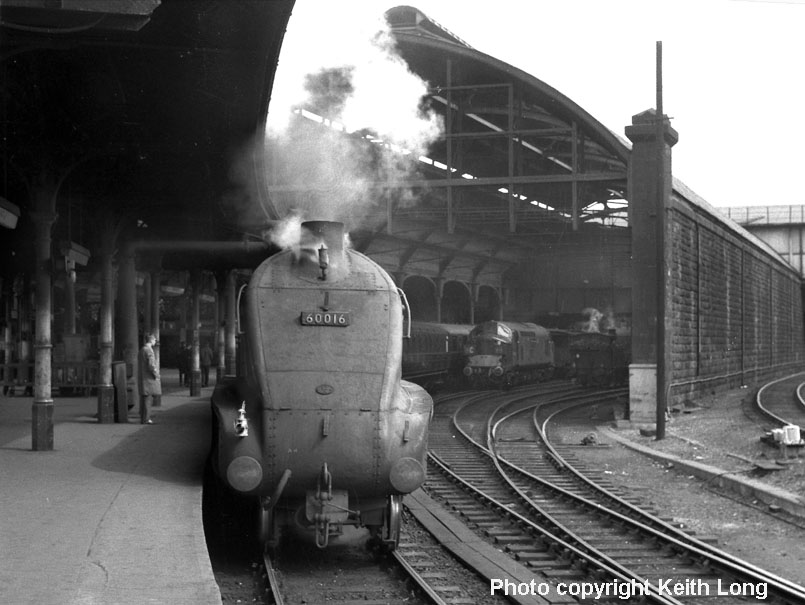 (Above) Staying in the North-east, I love this shot of Gateshead's Class A4 No 60016 Silver King at Newcastle Central with an excursion from Leeds City on 14th April 1963. I do recommend visiting Keith Long's Page 47 of railway photos which provides a link to his full 'Cabsaab 900' Flickr site.
(Below) Class A2s Nos 60524 Herringbone and 60538 Velocity, together with Class K1 No 62022, stand outside the paint shop at Doncaster Plant. The famous locomotive works was established in 1853, and the site eventually covered 200 acres. At the turn of the century 4,500 men were employed. A total of 2,228 steam locomotives were built there, the last being BR Standard Class 4 No 76114 in 1957. Photo copyright PR Batty. Click here for link to Peter's 'Rail Cameraman' page.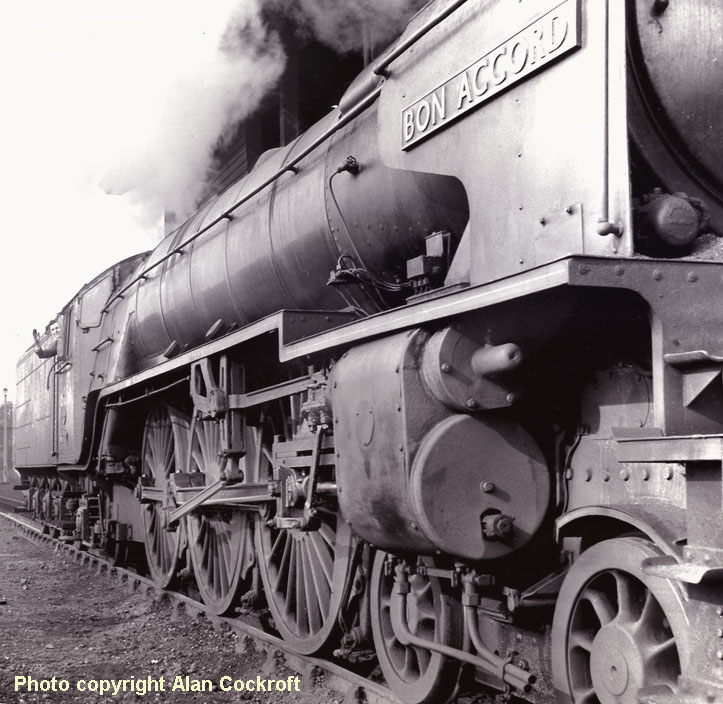 (Above) Introduced in 1945, the Class A1 Pacific, designed by AH Pepercorn and built at Doncaster and Darlington, was the last of the LNER Pacifics to be built. All the A1s were fitted with electric lighting which was operated by a steam-driven turbo-generator hidden neatly behind the offside smoke deflector. In this shot, No 60154 Bon Accord poses beneath the coaling stage at Copley Hill in May 1963. By 1966, all the A1s had gone after an average of only 15 years. Congratulations to the Darlington-based A1 Steam Locomotive Trust for their remarkable achievement in building No 60163 Tornado - the first main line steam locomotive to be constructed from scratch in Britain since 1960. Click on link to visit the Trust's site.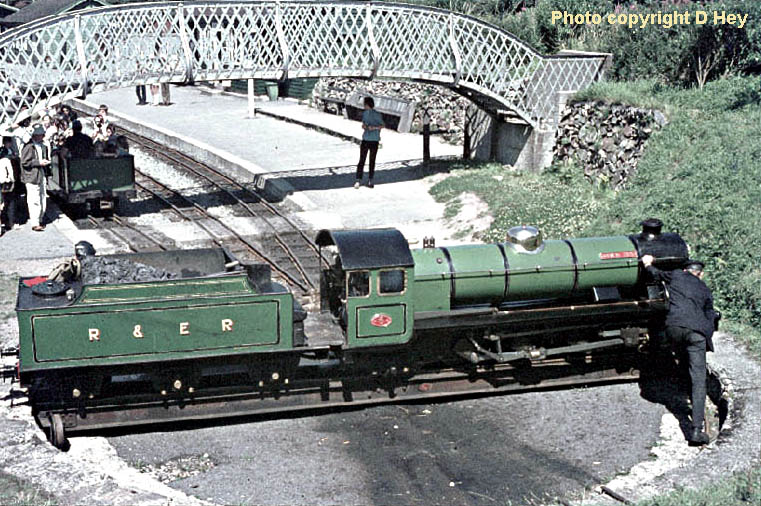 (Above-Below) The Ratty's fleet of 3ft gauge locomotives will always be BIG engines in my eyes. Fond memories are recalled of a visit to the Ravenglass & Eskdale Railway during the early Nineties. The line winds through the Cumbrian fells from the picturesque coastal village of Ravenglass to the terminus in the heart of Eskdale. The camaraderie amongst the staff inspired me to write and illustrate an article for 'Cumbria' magazine. The R & E is one of the friendliest lines in Britain and a visit is highly recommended. Click on link to visit the R & E Preservation Society's website.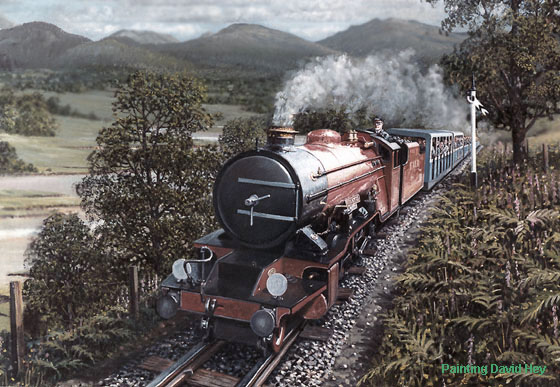 Frequent weekend visits to preserved lines invariably reawaken a dormant interest in the current scene. Not long ago, I was returning to Leeds from the North Yorkshire Moors Railway and stopped off at Thirsk station on the flat racing ground north of York.It was a sentimental journey to Thirsk. I spent many happy hours there as a small boy in the 1950s. The scene has radically changed, of course, but despite of the 'tunnel' effect created by the hundreds of catenary support masts erected along the route, there is still that wonderful sense of occasion when an express train thunders through. The GNER electrics have such profound character that you can't fail but be impressed by their speed and power. They evoke happy childhood memories of steam days when the Gresley Pacifics reigned supreme on the East Coast Main Line.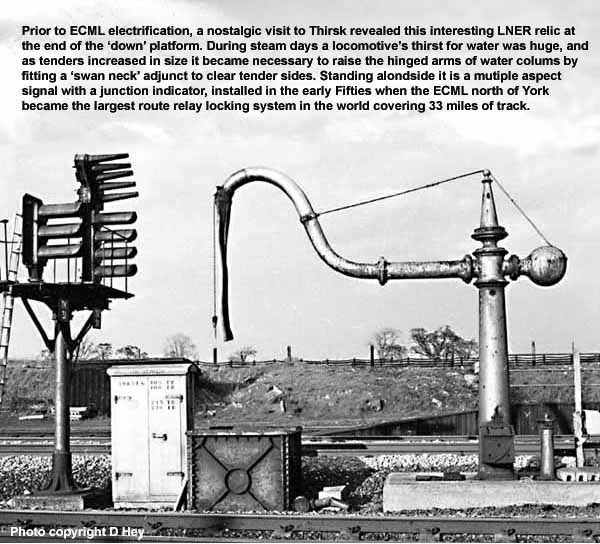 The Transition from Steam. During the 1960s, BR's headlong rush to oust steam meant that its new diesel fleet was acquired by a completely irrational process and, without the benefit of full prototype trials, several early types were quickly eliminated from BR stock. The 'Whistlers' and 'Peaks', however, proved to be one of the more successful locomotives to appear subsequent to the British Transport Commission's pilot scheme orders.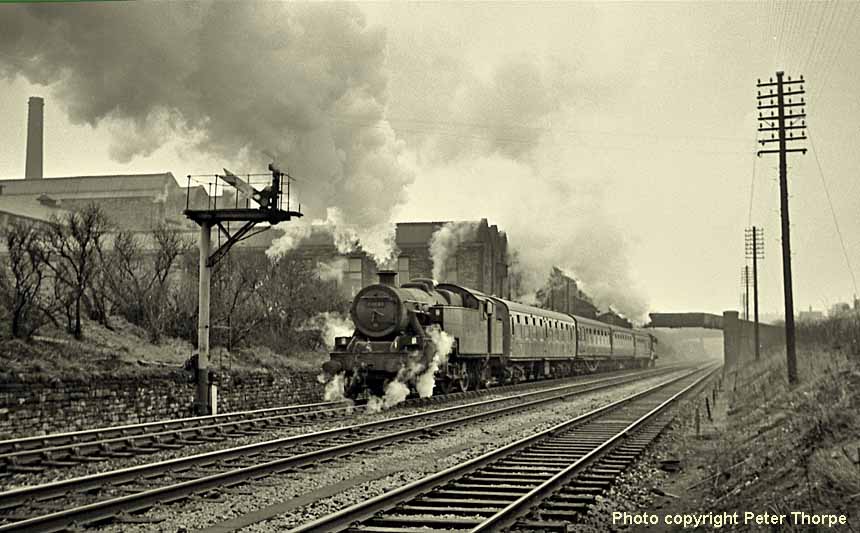 Since the 1960s, Britain's railways have gone full circle. We've not only witness the end of steam and the decimation of the railway network in the Sixties, we have seen the wholesale replacement of the 'heritage' diesels introduced to replace uneconomical steam workings throughout the Regions in the BTC's 1955 Modernisation Plan. In 1994, however, the subject of Britain's railways became very complex, because unlike the sale of our other national assets such as British Coal, British Gas and British Telecom, the deregulation of British Rail offered no prospectus or public share issue. Instead the railways was broken up for privatisation, then sold off by a Tory Government keen to introduce competition into an industry perennially seen by politicians as a monopoly in dire need of a shake up by the private sector and Britain's railways were divided into more than a 100 separate companies, making it the most fragmented railway system in the world. Ideologically, it was created in the belief that competition leads to efficiency, whereas in reality the politicians had perpetuated such a confusing, adversarial system of repair and maintenance that the whole concept of having a company charging individual train companies for access to their track is deeply flawed. Now that we are at the end of the millennium's first decade, it is hoped that Britain's railway network can look forward to a remarkable renaissance, with the introduction of new 140mph tilting trains, more frequent services and, as commuter confidence returns, a growth in satisfied passengers.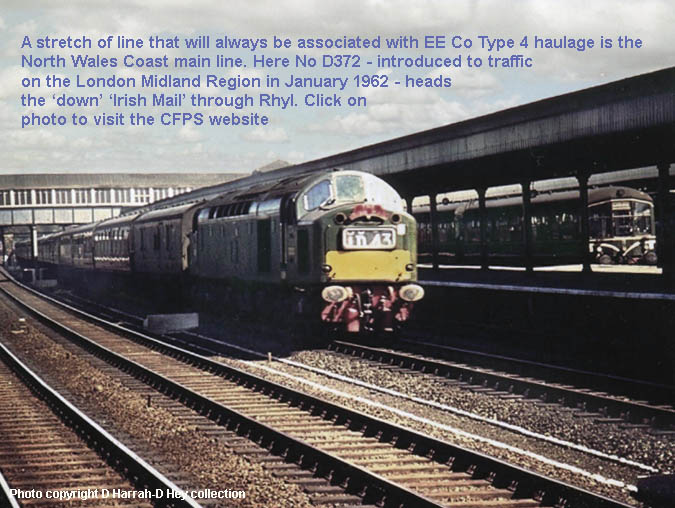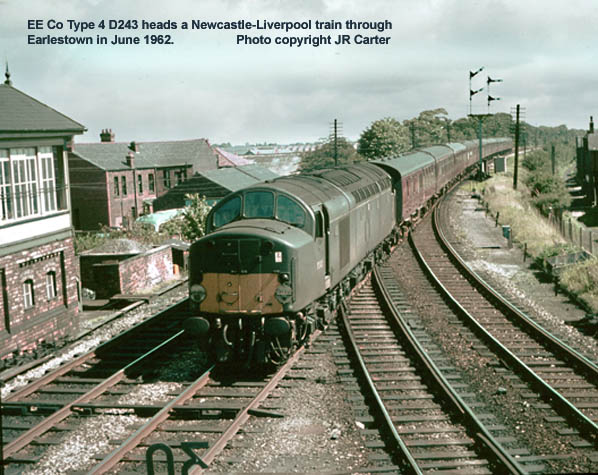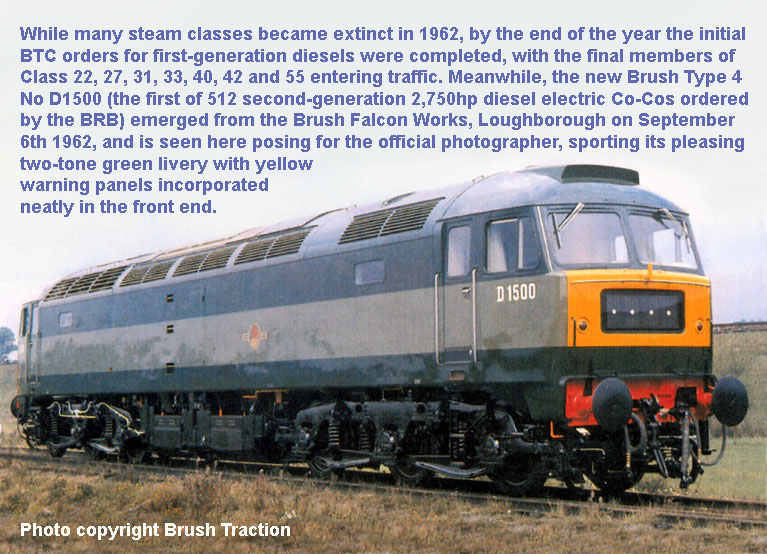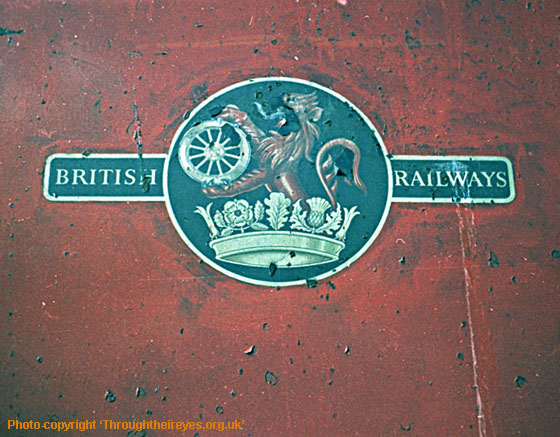 Great Central Railwayana Auctions....click here.

GW Railwayana Auctions......................click here.


Polite notice: All text and photographs are protected by copyright and reproduction is prohibited without the prior consent of the © owners. If you wish to discuss using the contents of this page the email address is below. Please note - this is not a 'clickable' mail-to link via Outlook Express. You will have to email manually.
dheycollection@ntlworld.com