Being a relative newcomer to the world wide web, I am constantly amazed at the quality of 'top drawer' railway photographs to be found amongst its myriad of sites. Today we have the benefit of blindingly-fast search engines to help us find the best sites, but sorting out the wheat from chaff can be a bit of a pain. Then, like manna from heaven, that 'Eureka moment' comes along and you stumble upon a great collection of photos. It's like striking gold! Still it took me a while to discover Yahoo's online photo management and photo sharing facility called 'Flickr'. Yes, I know it was launched back in 2004, and finding it four years later is hardly breaking any records, but as the saying goes - it's better to be late than never. Because whilst surfing the Flickr galleries I stumbled upon the superb pictures of rail cameraman, 'Barking Bill'.
But don't be put off by Bill Wright's Flickr name. The first time I browsed through his collection of colour photos of 1960's steam and diesels it immediately struck me that I was looking at one of the best collections of railway photographs on the web. Indeed, for someone who breaks out in a nervous rash at the mere mention of steam's demise, I found Bill's photos of steam eking out its final days strangely beautiful in a perverse kind of way. So, having contacted Bill, I am delighted he agreed to release some of his railway photographs for publication here. Having said that, I haven't cherry-picked the best - merely chosen those shots that are dearest to me. It's called northern bias, sorry! Still, you'll have your own favourites - from Bulleid's SR Spam Cans to the EE Co's Deltics and Class 40s, even European steam - all can be found on his Flickr website link at the bottom of the page.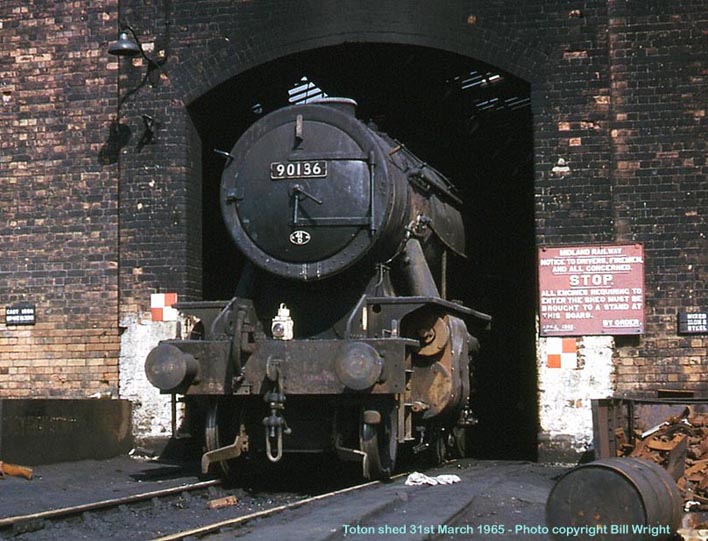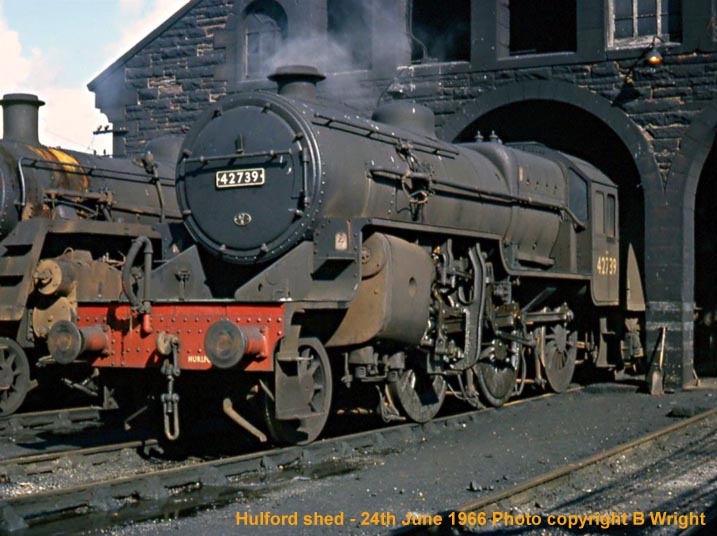 The fact is, despite his 'Barking' epithet, Bill is surprised at the amount of interest in his pictures for he never regarded himself as anything other than an ordinary 'point and shoot' kind of chap. Wrong! His photos are about as fresh and new as terminally déjà vu, which is precisely what makes them so special. It would take a reptilian heart not to be moved by his photos of steam in such a lamentable state of disrepair during the transition from steam to diesels. For me, such images are evocative of a period that my generation of spotters remember only too well, a period when BR's steam workhorses had to soldier on until the bitter end in August 1968.
(Below) The start of it all...a young Bill Wright poses in front of 'West Country' class No 34023 Blackmore Vale at Ilfracombe in 1955 - nice photo...not so sure about the raincoat, though! The shot was taken by hi dad using a Box Brownie camera. A few years later the camera was handed down to Bill, who took a couple of shots of the Beattie Well tanks and Adam Radials at Exmouth Junction, then went to St Blazey, took some pictures of the half roundhouse and on the way back left the camera in the Refreshment Room at Newton Abbot, never to be seen again!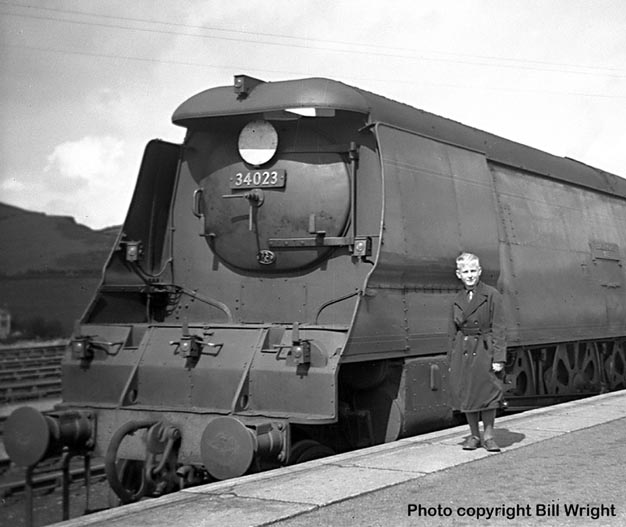 Having left school, Bill was employed by British Railways from a young age, starting as a Booking Clerk at Birmingham Snow Hill in 1961. Three years later he was promoted to Relief Controller at Snow Hill Control Office. The increase in pay enabled him to replace his Box Brownie with a Voightlander Vitomatic 111B, then costing £93 - a princely sum in the Sixties! On his rest days he took advantage of BR's excellent travel concessions and covered the length and breadth of the country taking photos during the steam-diesel changeover - 'I suppose I had a decent camera at the right time,' he told me via e-mail, 'I always used Kodachrome 11 film whenever possible. The colour rendition of Kodak was always very good, with hardly any graining. Sometimes I used Kodachrome X for the higher speed, but this was more grainy and had a slight purple hue to it. I did try Agfa film once but didn't like it at all.'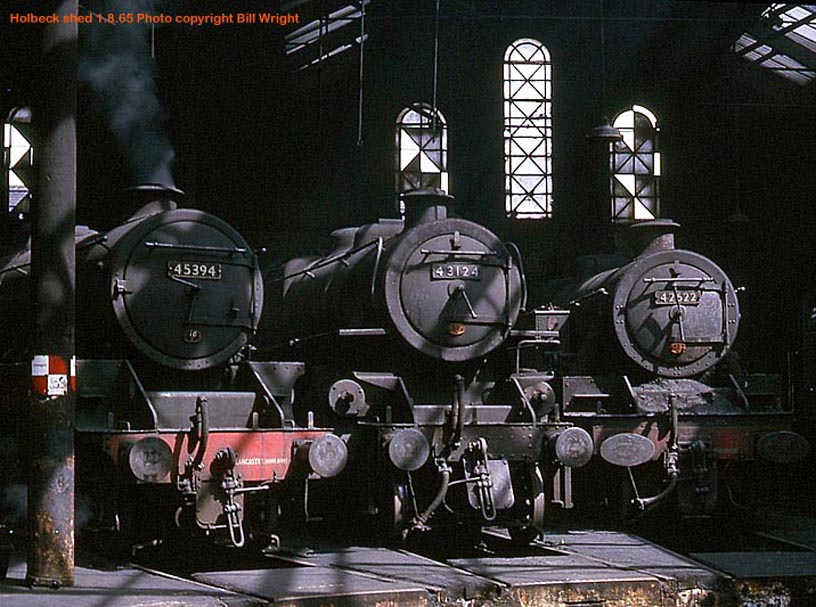 (Above) Mark my words! Future historians will drool over these photos like today's archeologists hype up a bit of broken Roman crockery dug out of the ground. As for a favourite picture? Where do you begin? Bill's superbly evocative interior shots of steam sheds are all excellent, but if I was forced to pick a photograph that means the most to me, then I'd have to choose one that Bill took inside Holbeck shed, Leeds, on 1st August 1965 - a place regularly visited by this grubby youngster (in short pants) during childhood spotting days. There was something spiritual about 55A; a standard Midland Railway 'square' roundhouse containing two turntables chock-full of engines standing cheek to jowl like a herd of thirsty hippos around a watering hole. The air was usually heavy with smoke, hot oil and steam...a devil of a place to take photographs, yet Bill has captured the shed's inner sanctum perfectly! ...more 'gems' below. In 1970, Bill left the Control Office and joined the Birmingham Divisional Freight Trains Office, before taking early retirement in 1993 just prior to privatisation. Eighteen months ago Bill bought a laptop - and admits he is still learning. Anyone hankering for a smidgeon of nostalgia for the old days will enjoy feasting their eyes on Bill's Flickr collection which contains over 2,500 photos. It is one of those sites that takes more than one visit to digest it all...another link is provided at the bottom of the page.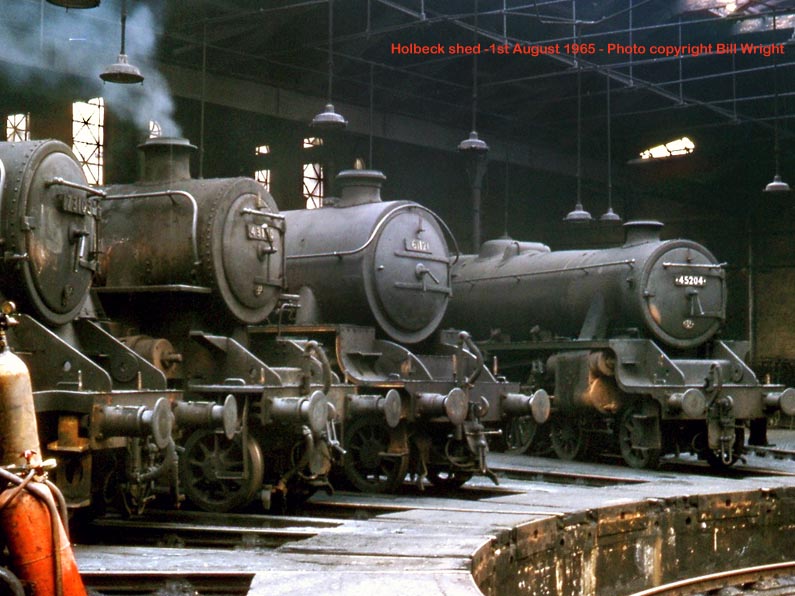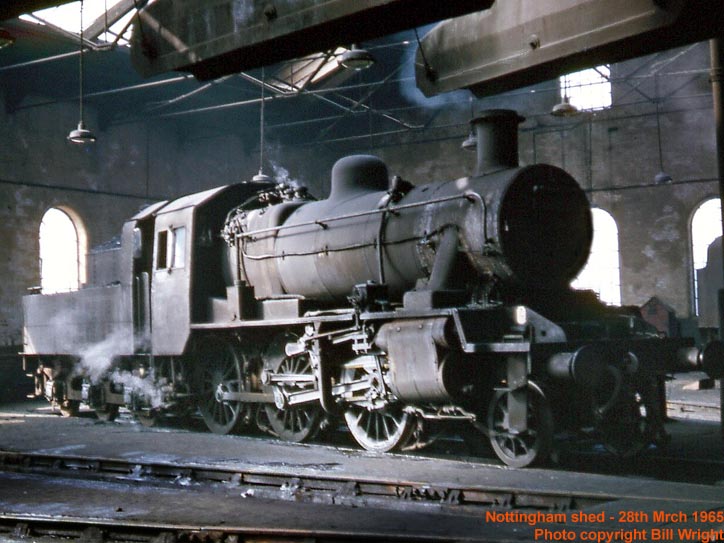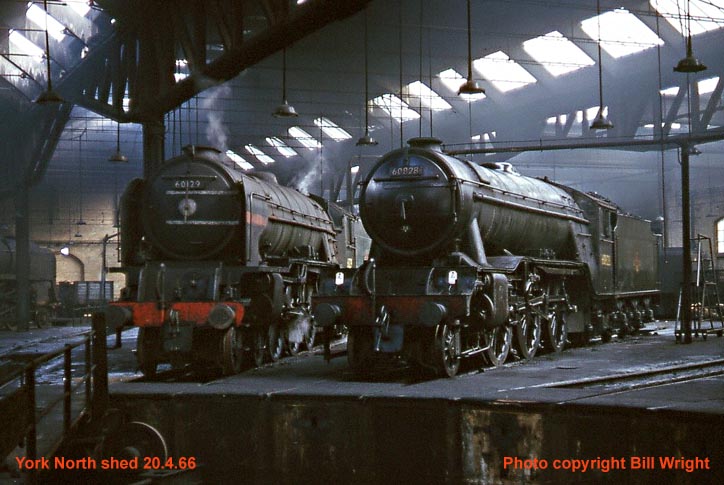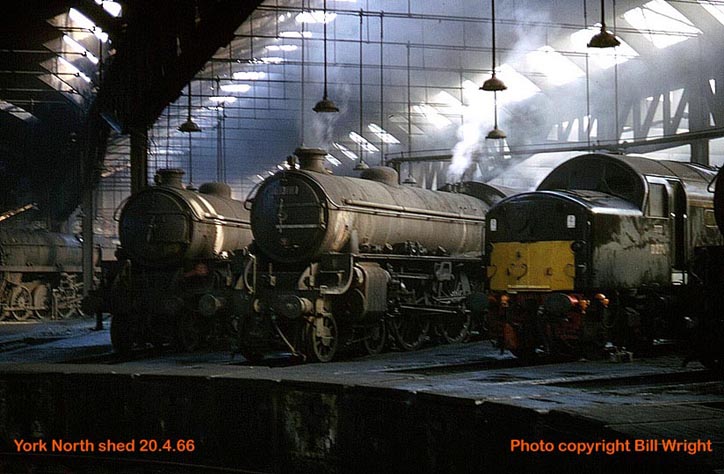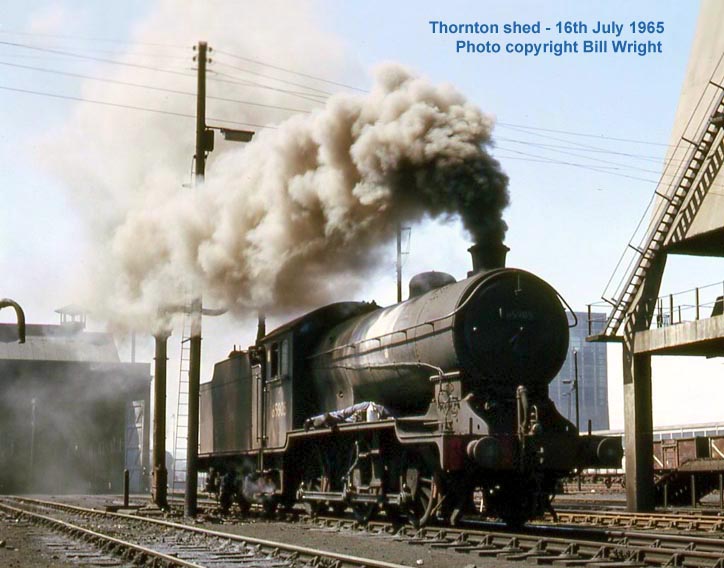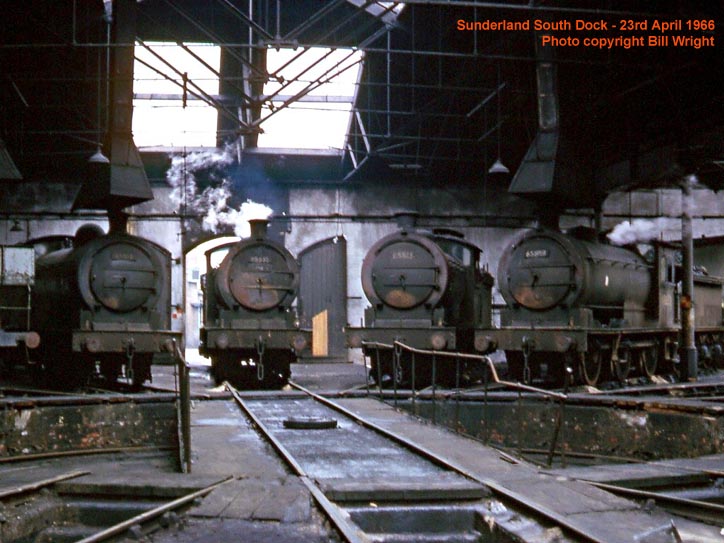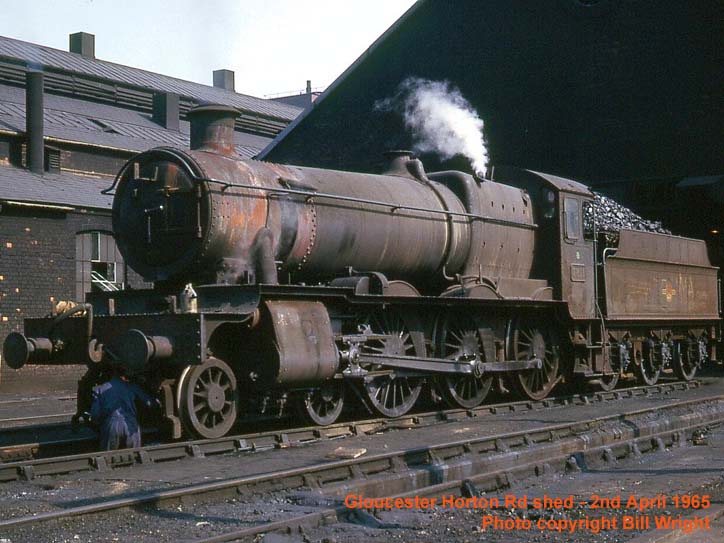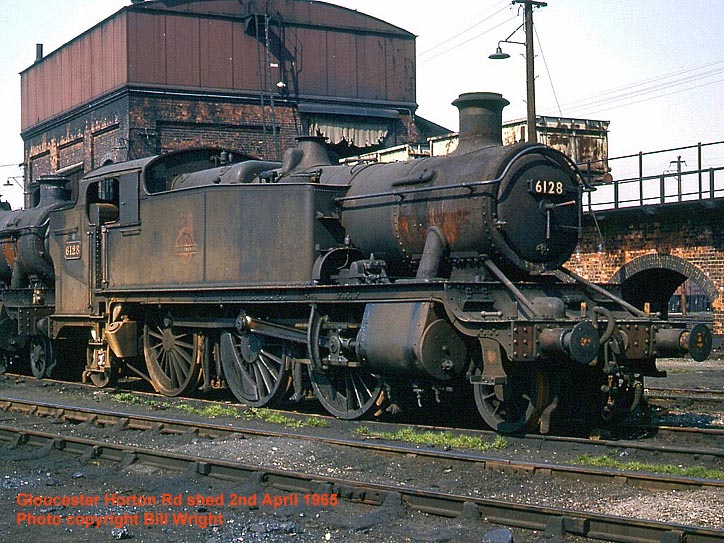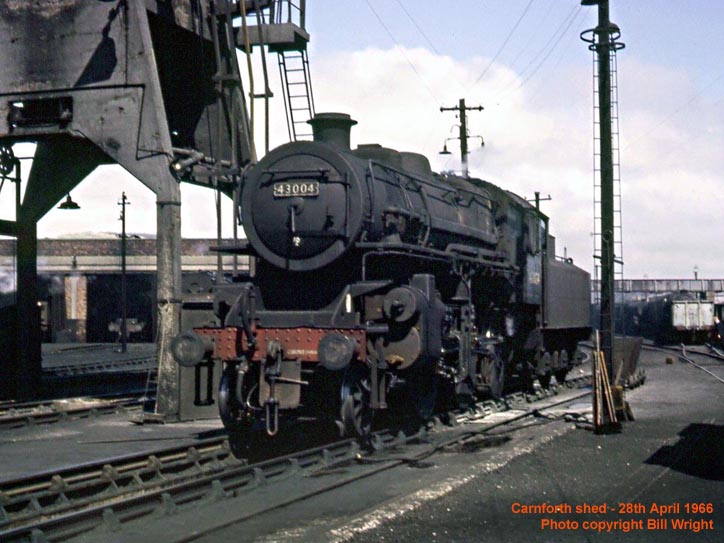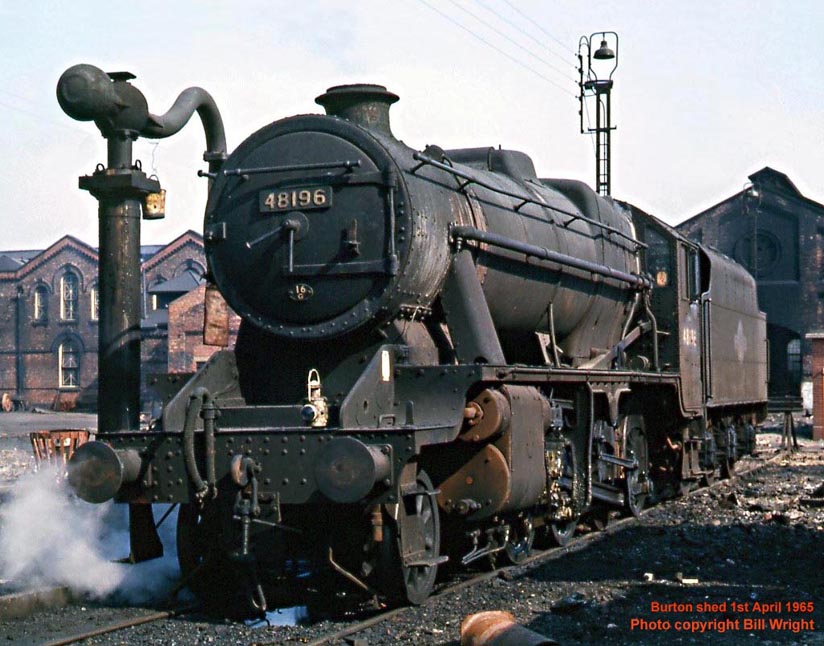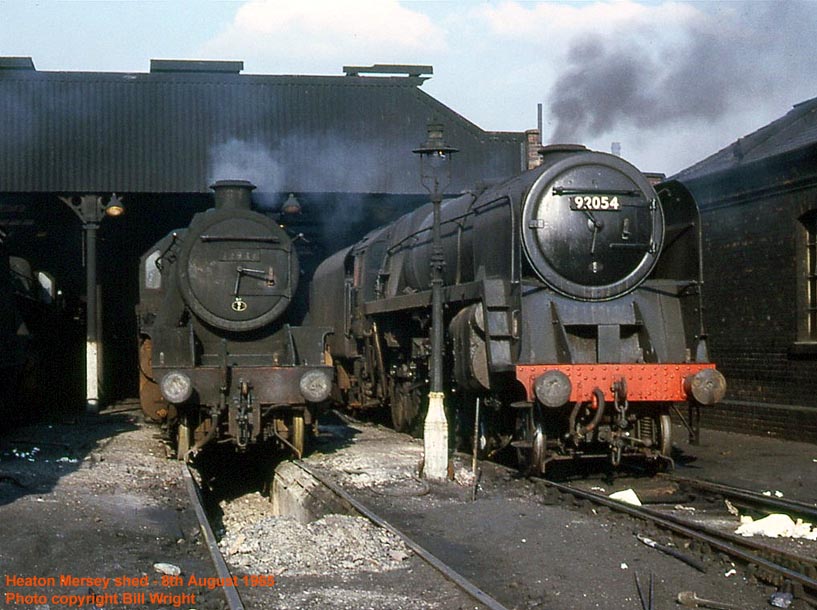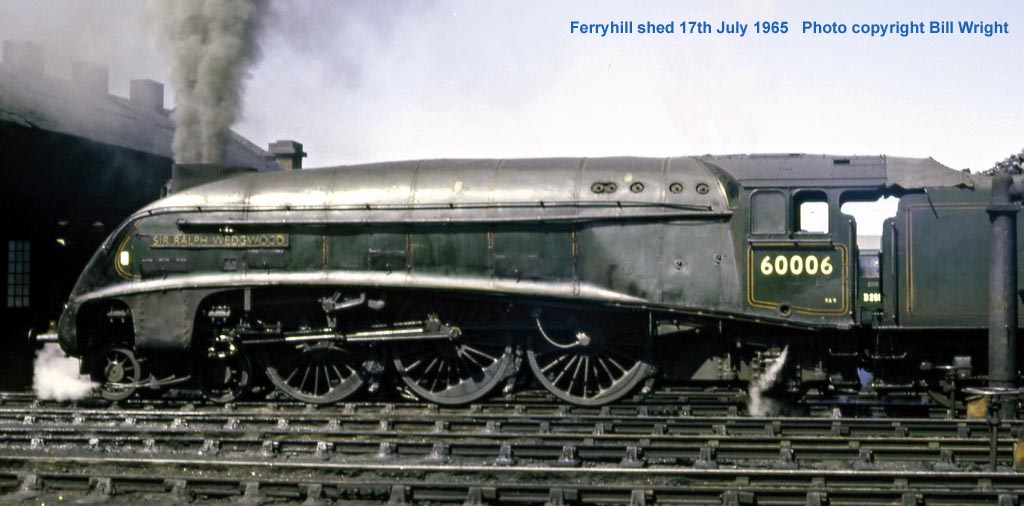 DIESELS ON SHED
The most vivid memory I have of the transition from steam is the gleaming 'showroom' condition of the new diesel fleet following an overhaul at BR works, but their pristine condition didn't last long! After a short while in service the fleet acquired a fair degree of grime caused by inorganic dust originating from brake shoes spreading along the bodyside from rail level upwards, which, together with oil seepage from the engine compartment quickly eradicated any semblance of a colour scheme.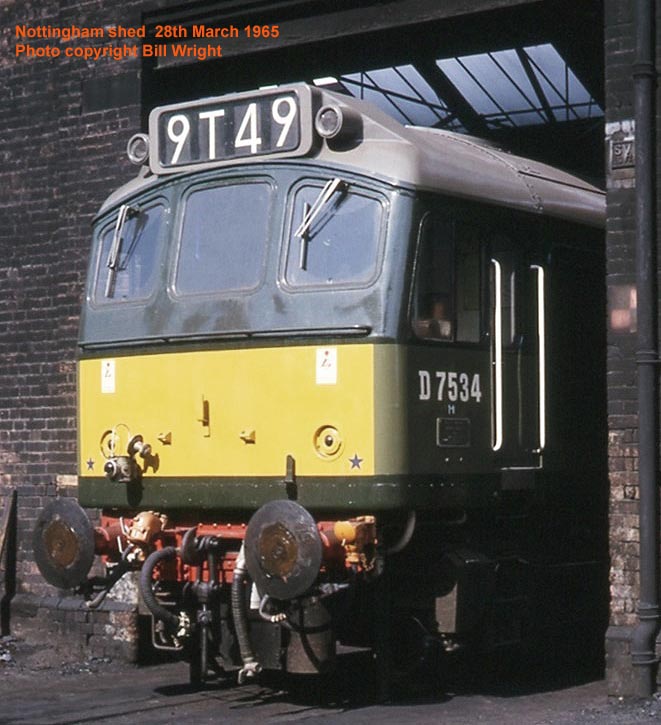 In this selection of Bill's diesel photos the locos are still in a relatively clean condition, a rare occurrence during the transitional period. By its very nature, diesels require a clean environment where fitters can work on the various automative and electrical faults, along with the complicated circuitry attributed to the different types of traction introduced in the 1955 Modernisation Plan. However, it would take several years before suitable premises could be constructed for the stabling and maintenance of the new diesels, therefore the fleet had to share the same facilities as steam locomotives. As a result, the reliability of the new diesels was seriously impaired by the dire conditions which they were kept. Indeed, working in such close proximity with steam was bound to have a knock-on effect and it came as no surprise that, in spite of BR Publicity Department trumpeting facts about the new diesels being significantly cleaner than steam, the fleet ended up just as filthy as its predecessors.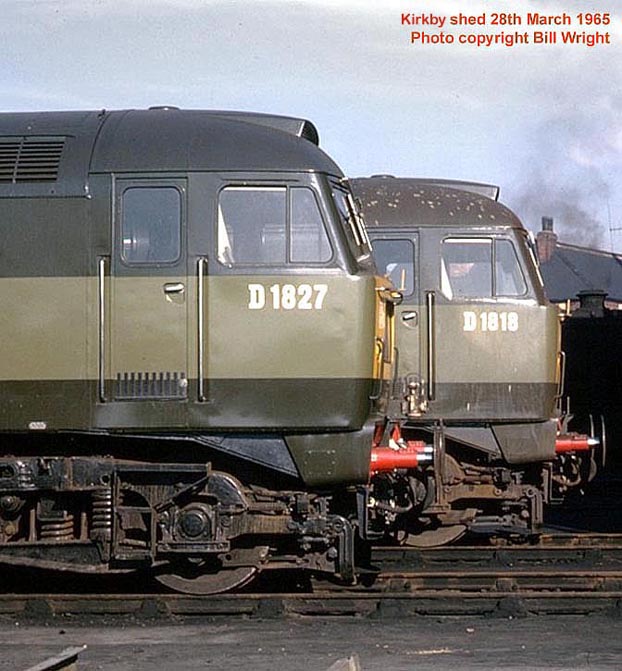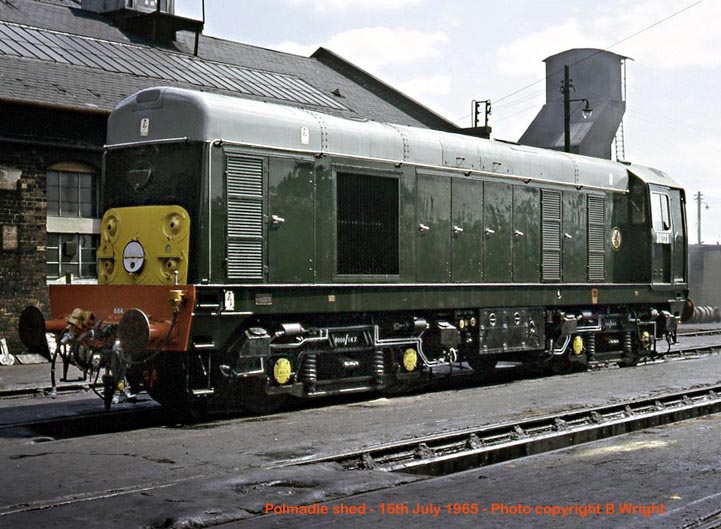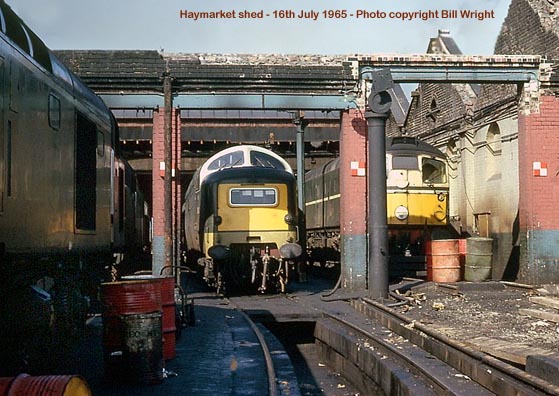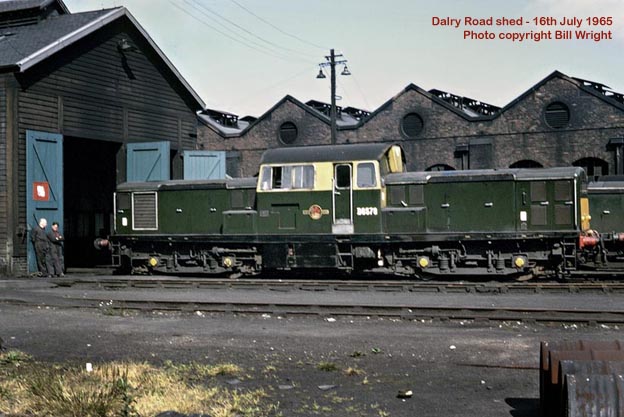 A visit to Barking Bill's Flickr site is highly recommended. Link to Bill's Flickr Diesel Gallery, or click on the full site below.

Polite notice: All text and photographs are protected by copyright and reproduction is prohibited without the prior consent of the © owners. If you wish to discuss using the contents of this page the email address is below. Please note - this is not a 'clickable' mail-to link via Outlook Express. You will have to email manually.
dheycollection@ntlworld.com
w.wright@gmail.com


CLICK HERE TO VISIT BILL WRIGHT'S FLICKR PAGE