RAIL CAMERAMAN - PHIL SPENCER
RECONNAISSANCES WITH A CAMERA
I recently posted an open invitation to anyone wishing to publish their photos of trains on the web, but the response was not good, however I did receive a reply from my non-anorak friend, Phil Spencer - a professional photographer, no less - who regularly travels the world covering international news stories. In between hanging about in bars, Phil may take a few railway shots for me to have a gander at on his return home...isn't that what pals are for?
In many ways this page has been the most rewarding. That's because Phil has been at the top of his game for years. Trust me. His pedigree of headline-grabbing photographs spans more than two decades, so I'm heartened by the way he regards his 'Rail Cameraman' page with something approaching pride.
We start off with a fantastic piece of platform artwork that Phil discovered at Bank Bay station, Boston. Congratulations to the USA railway company or local authority who commissioned it. I have no idea who is responsible, but it definitely merits attention...ten out of ten to the artist for originality! If anyone knows who they are, I'd dearly love to hear from them. More photos of Boston's Bank Bay station further down the page...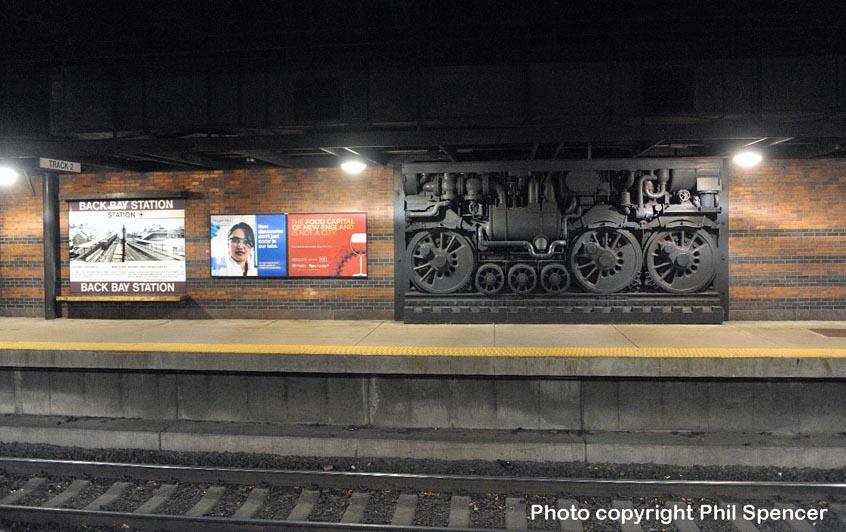 FRANCE - JULY 2010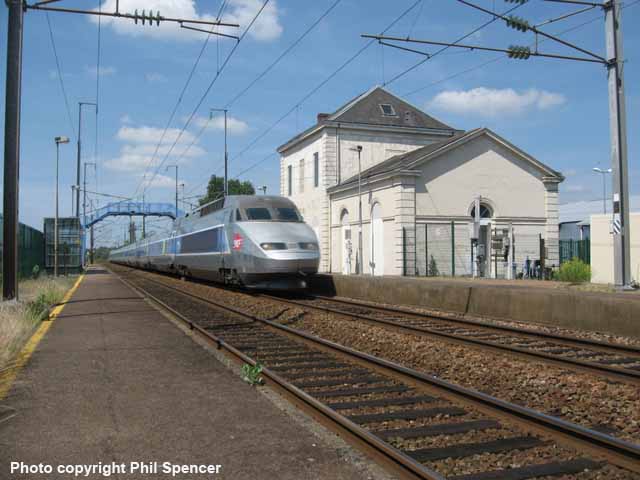 (Above-Below) Nantes to Angers TVG speeding through the now disused station at Mauves-sur-Loire. (Below) TGV awaiting departure at Antibes station.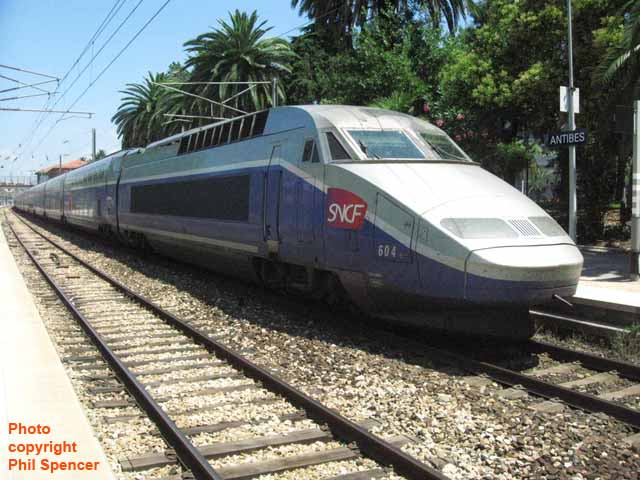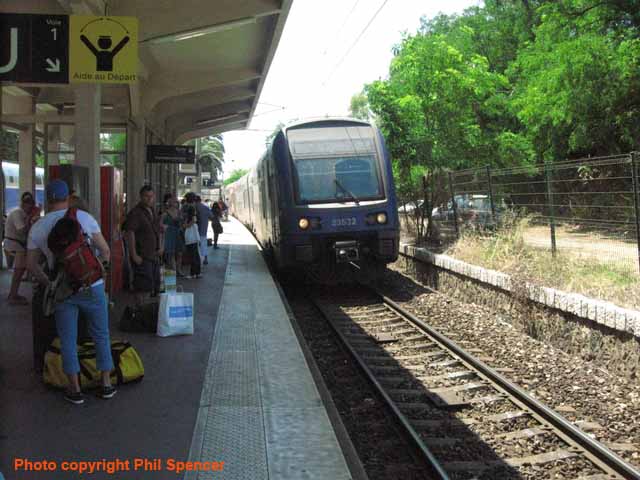 (Above-Below) Commuter train approaching Antibes station bound for Monaco. (Below) Monaco commuter train at Nice station.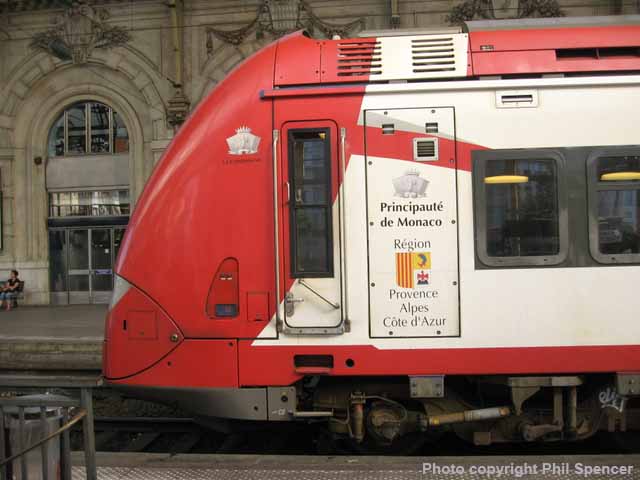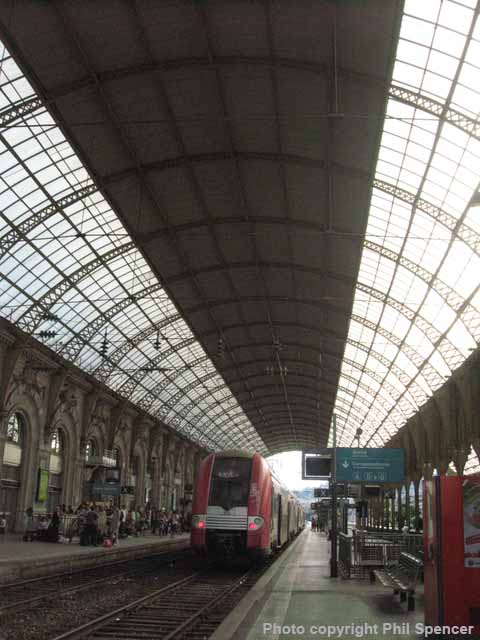 (Above-Below) Glass roof of Nice railway station.
Nice tram crossing one of the grassed track areas on the system
.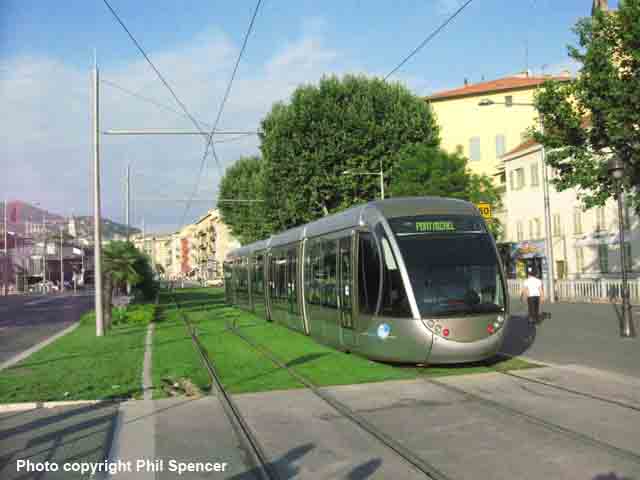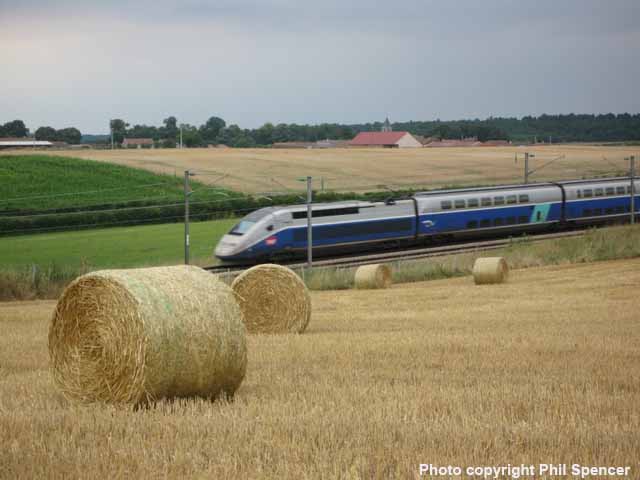 (Above-Below) TGV passing hay fields at Pisy on the main Paris-Marseille route. TGV passing through the valley at Pisy on the main Paris-Marseille line.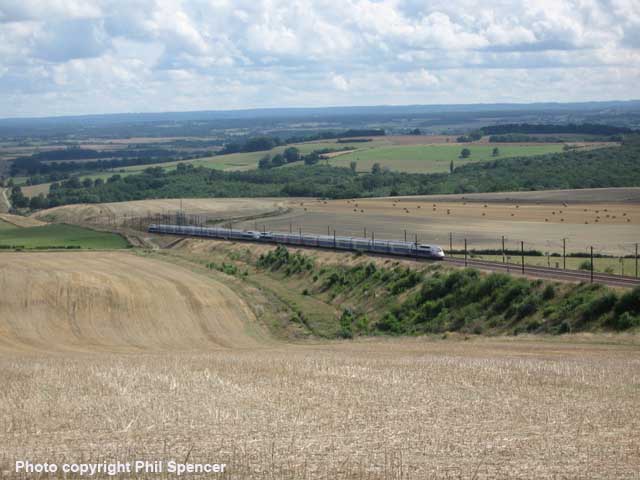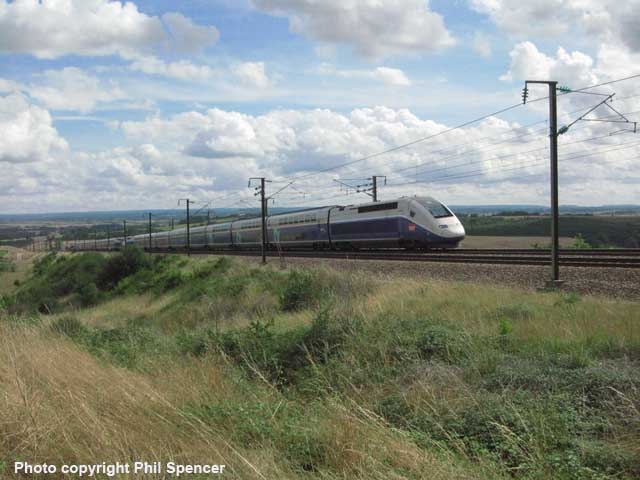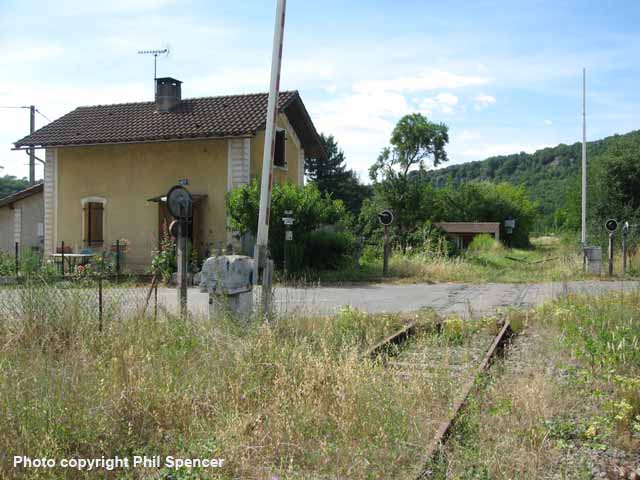 (Above-Below) Views of the now disused railway through the River Lot valley near St.Cirq Lapopie.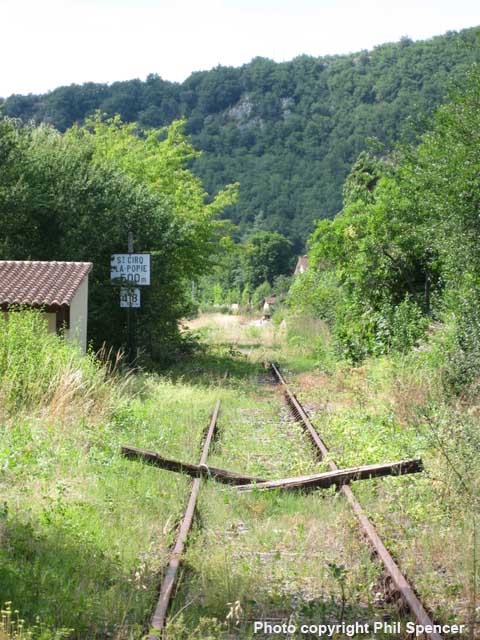 (Below) The abandoned railway bridge crossing the River Lot near Bouzies, viewed from the Chemin de Hallage towpath.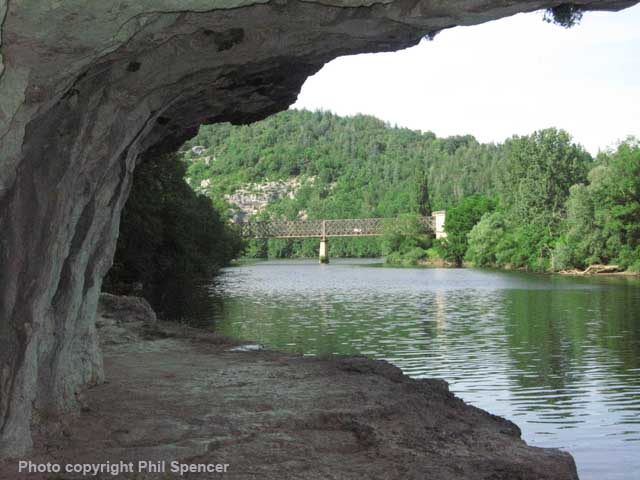 RAILWAYS OF GREAT BRITAIN
EAST LANCS RAILWAY'S '1940's WARTIME WEEKEND' - MONDAY MAY 31st 2010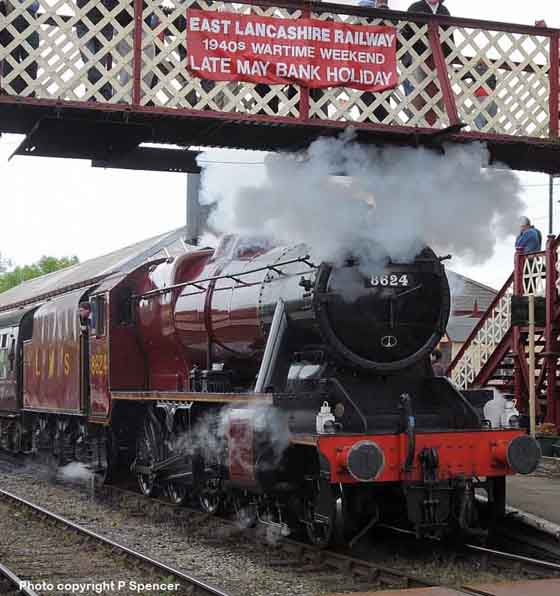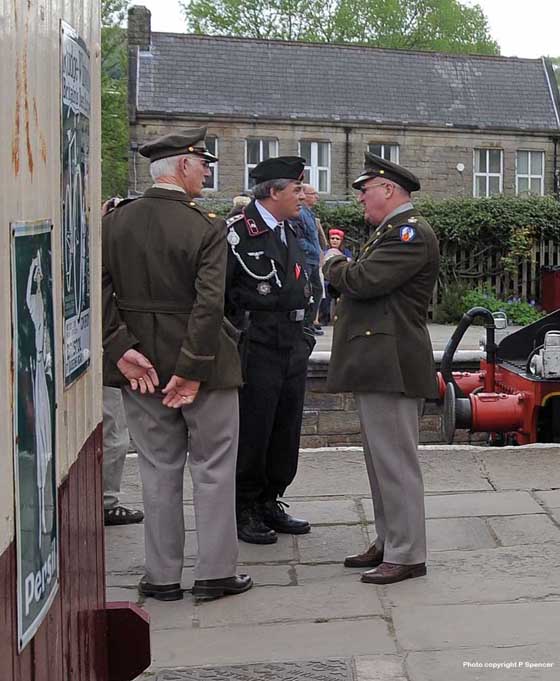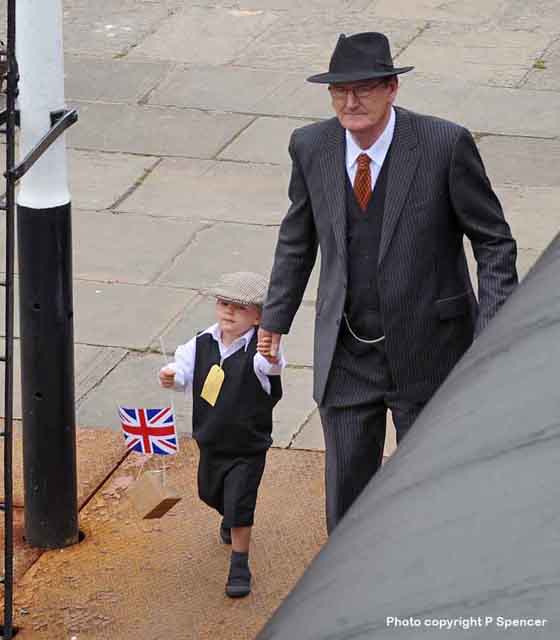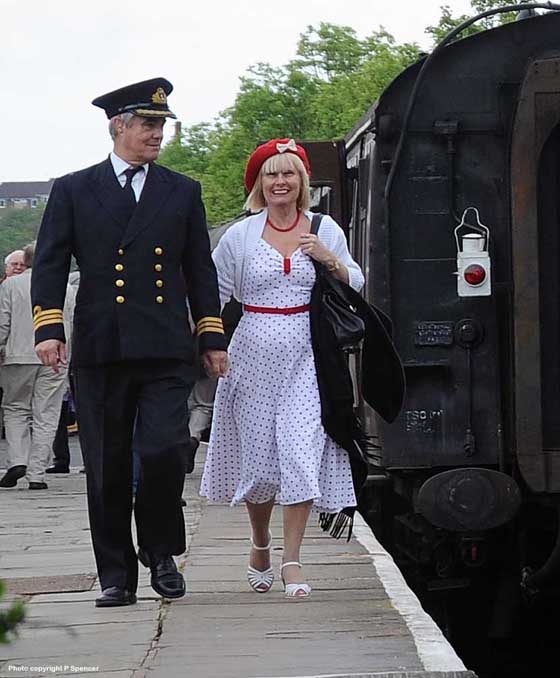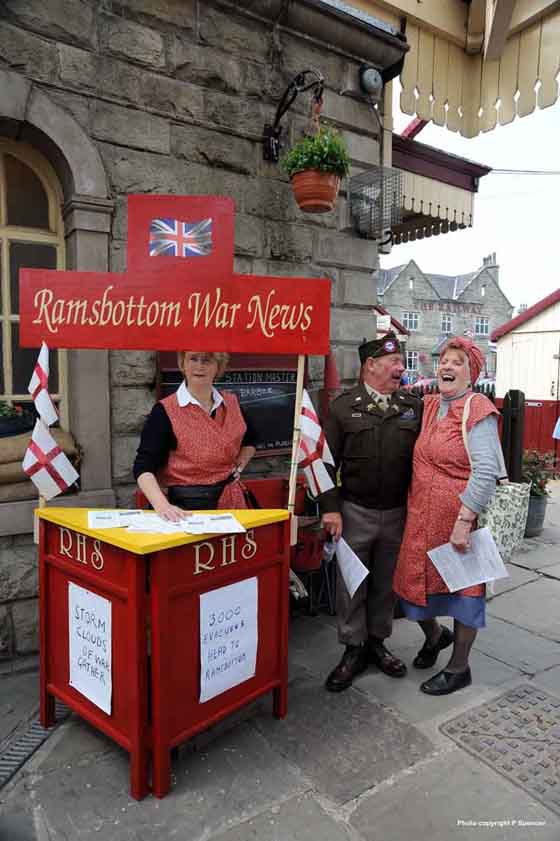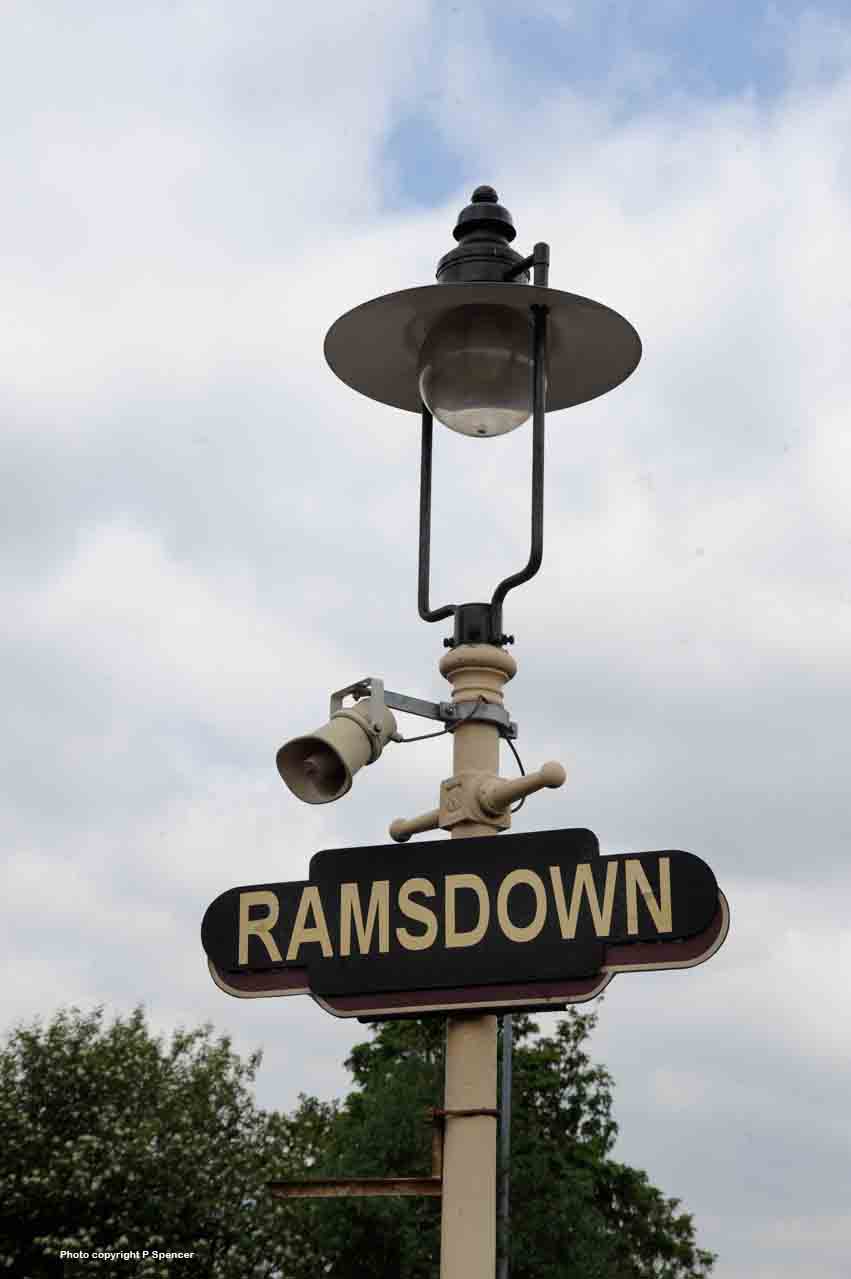 NORTH YORKSHIRE MOORS RAILWAY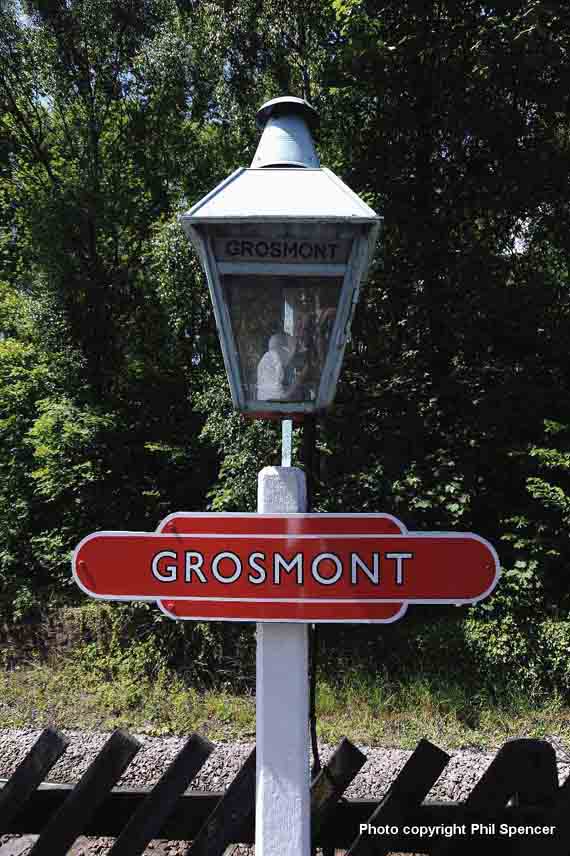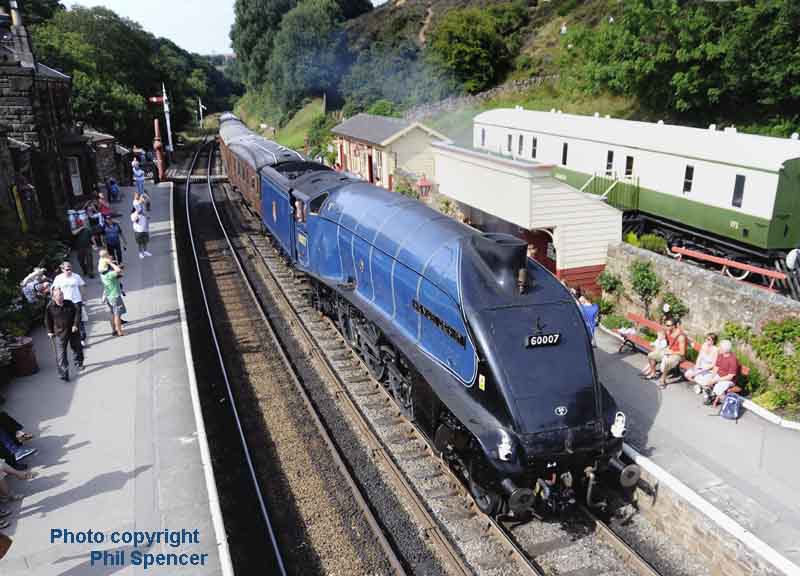 (Above) Class A4 60007 Sir Nigel Gresley at Goathland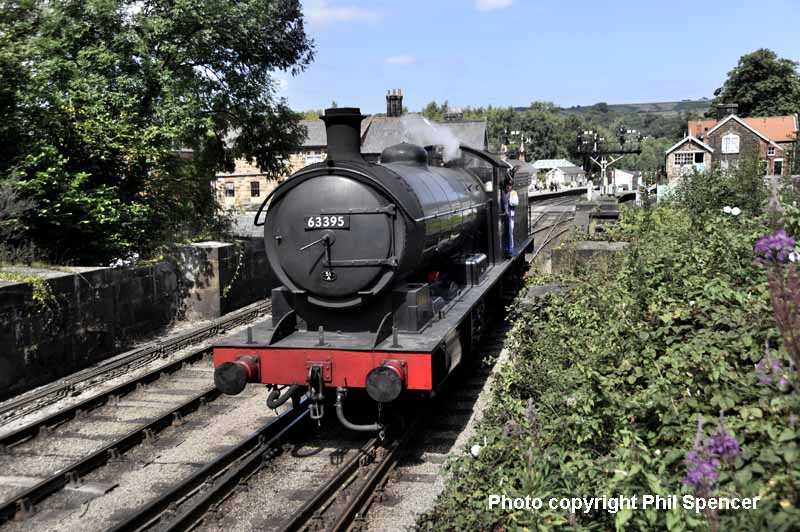 (Above) Class Q6 0-8-0 63395 at Grosmont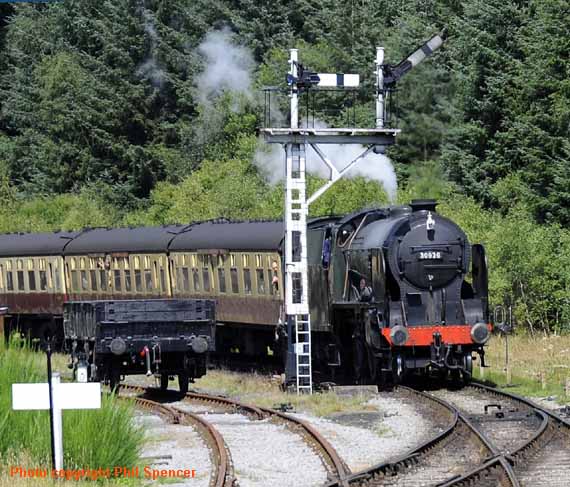 (Above-Below) Schools class 4-6-0 30926 Repton at Levisham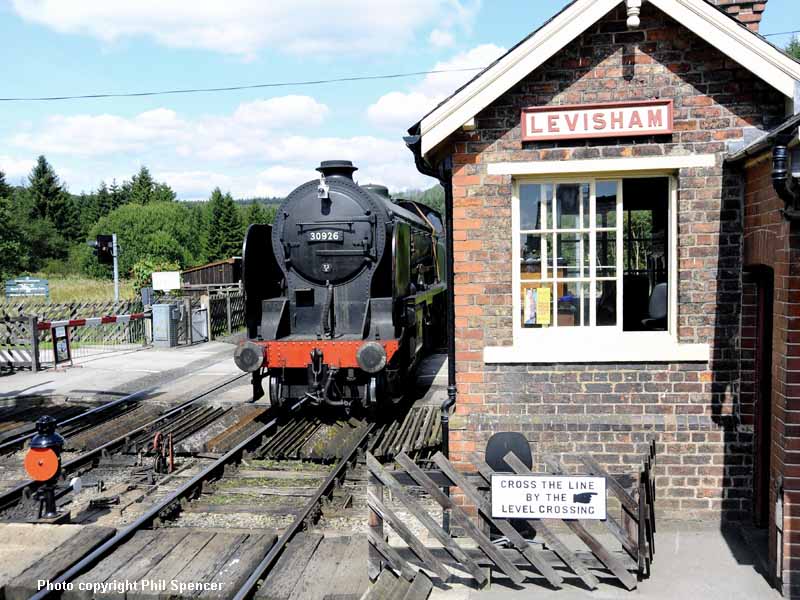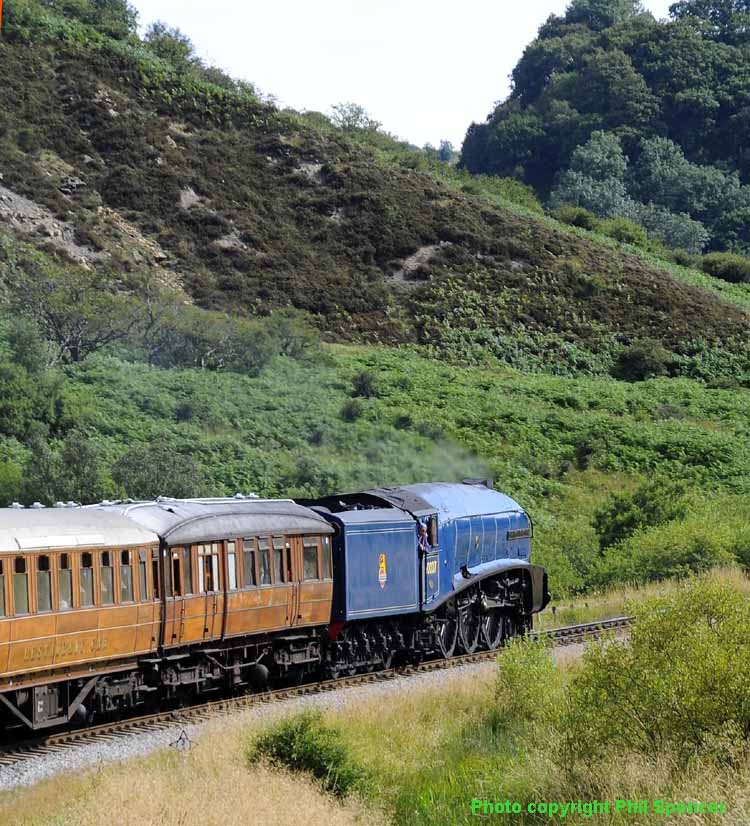 (Above) Sir Nigel Gresley in Newtondale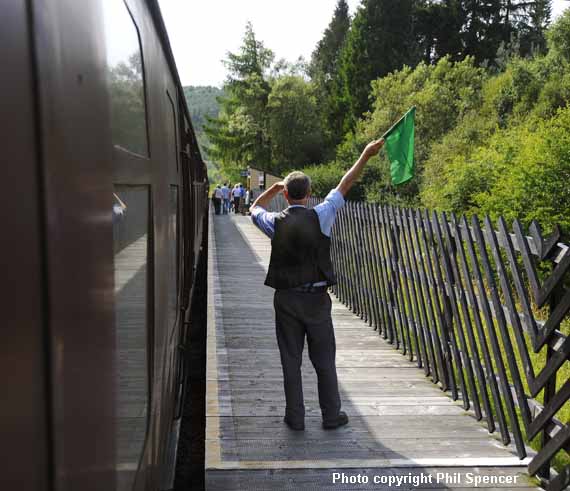 (Above) Newtondale Halt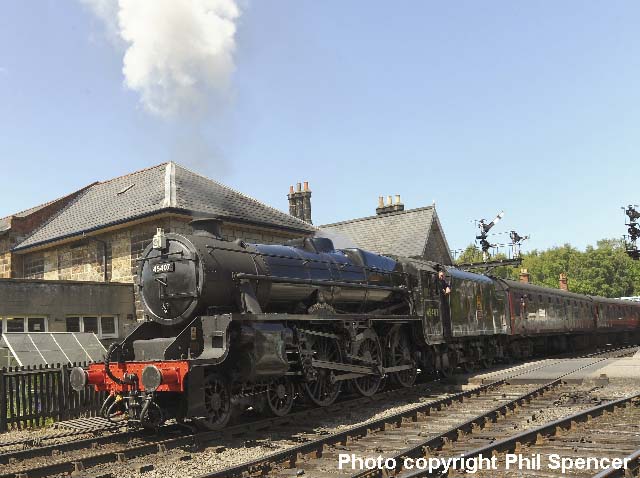 (Above) 'Black 5' 45407 The Lancashire Fusilier at Grosmont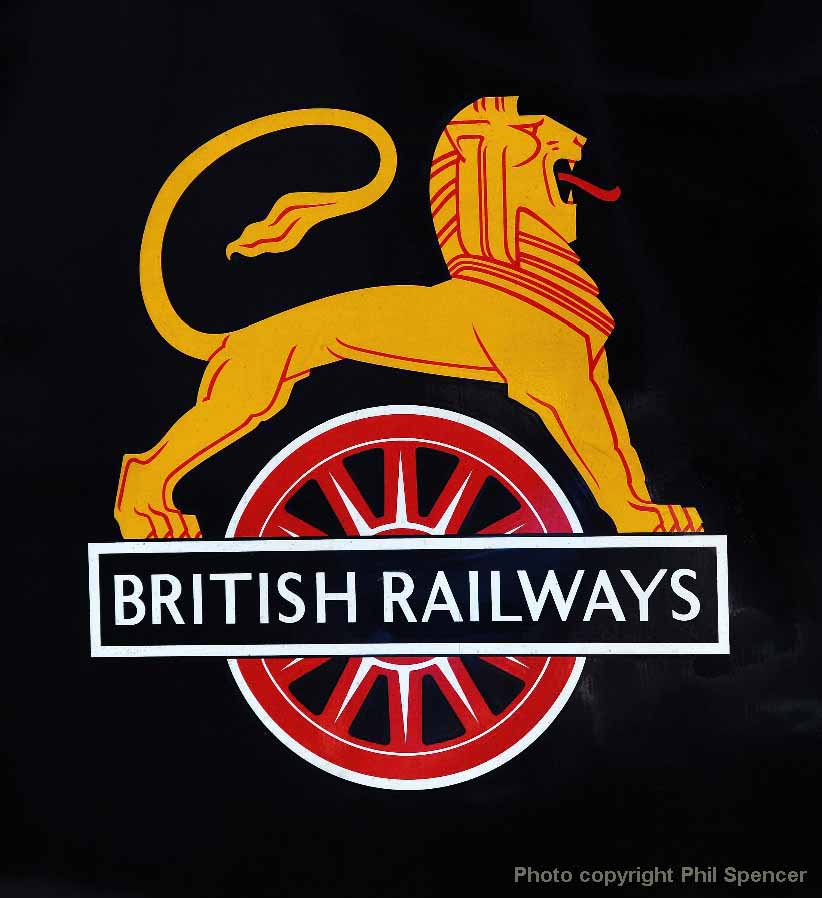 TRANS-PENNINE TRAINS AT DIGGLE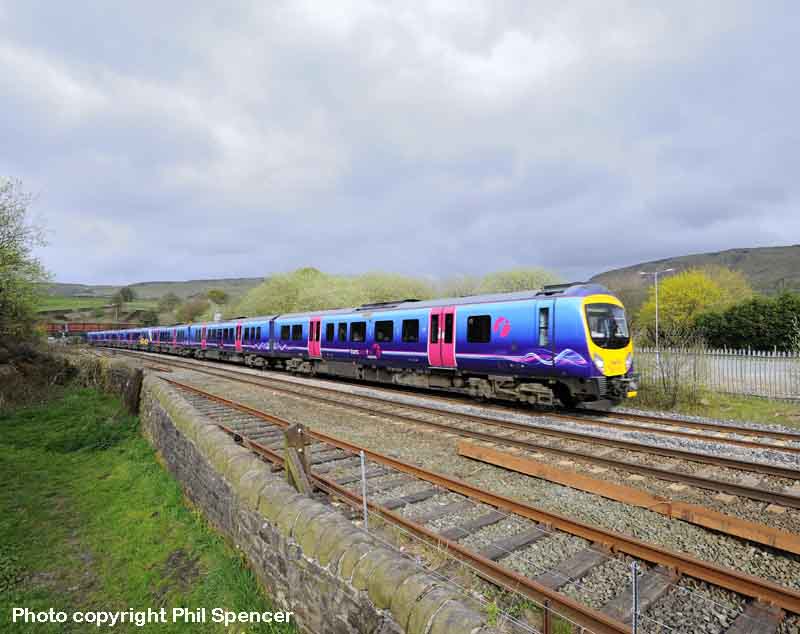 First TransPennine Express (FTPE) is responsible for operating inter-city train services on three main routes across the North of England. The Standedge route between Manchester and Leeds accommodates four express trains per hour between the two cities. This is made up of an hourly Liverpool Lime Street-Scarborough service, an hourly Manchester Airport-Newcastle service, an hourly Manchester Airport-Middlesbrough service and an hourly Manchester Piccadilly-Hull service. The TransPennine franchise is operated with Class 185 and Class 170 diesel multiple units. The Class 185 units, constructed in Germany by Siemens, entered service in March 2006 and are based at Ardwick Depot in Manchester. Smaller depots at York and Cleethorpes provide facilities for the stabling and light maintenance of the fleet east of the Pennines.
(Below) The 1960s saw something of a revolution on the Standedge route with the introduction of diesel-hauled services at hourly intervals between Leeds, Manchester and Liverpool. This included four through workings from Newcastle, hauled by EE Co Class 40 locomotives or one of Gateshead's Class 46 'Peaks'. At the same time, a new fleet of purpose-built 6-car express diesel multiple units began service on the route starting from Hull, while Metro-Cam dmus operated local services at 2-hourly intervals between Huddersfield and Manchester. During the 'Big Freeze' of 1963, fellow rail cameraman, Jim Carter, took this evocative shot of a Liverpool-Newcastle express headed by 'Peak' class No D157 (later Class 46 No 46038) eclipsing a Hull-Liverpool Trans-Pennine set at Diggle Junction. In the left background is Butterhouse Tunnel on the Micklehurst loop.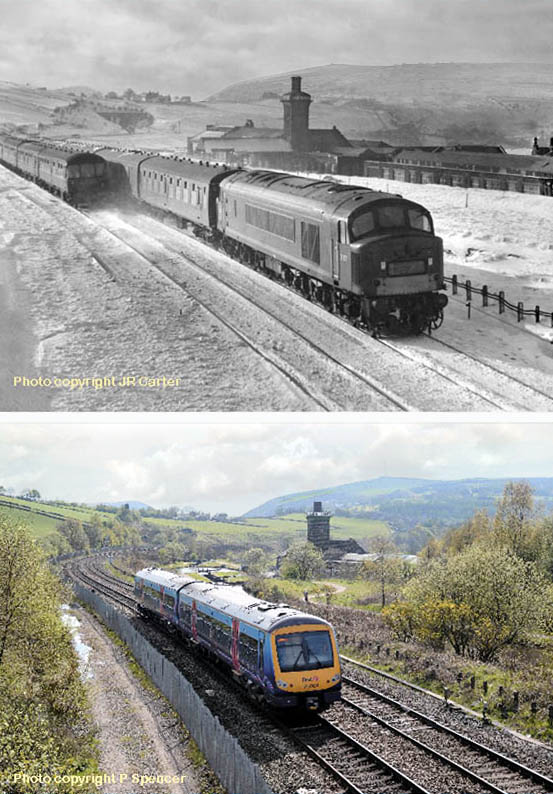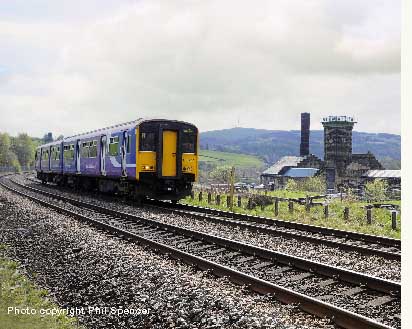 (Above) Fast-forward forty-odd years and the railway has changed considerably with closure of the Micklehurst loop and reduction of trackwork from four to two. When the First TransPennine Express franchise began operating a fleet of new Class 185 and Class 170 diesel multiple units on the route, I asked Phil if he could possibly get an up-to-date photo of the same spot, particularly as I was curious about the 'oversized' chimney pot (right background) in Jim's photo. In April 2009 Phil duly obliged with this shot of a 2-car Class 170 heading towards Manchester. At the same time, he put me right about the so-called chimney pot. It's an optical illusion, created by a factory chimney standing behind a water tower inside the Shaw Company's premises - see inset.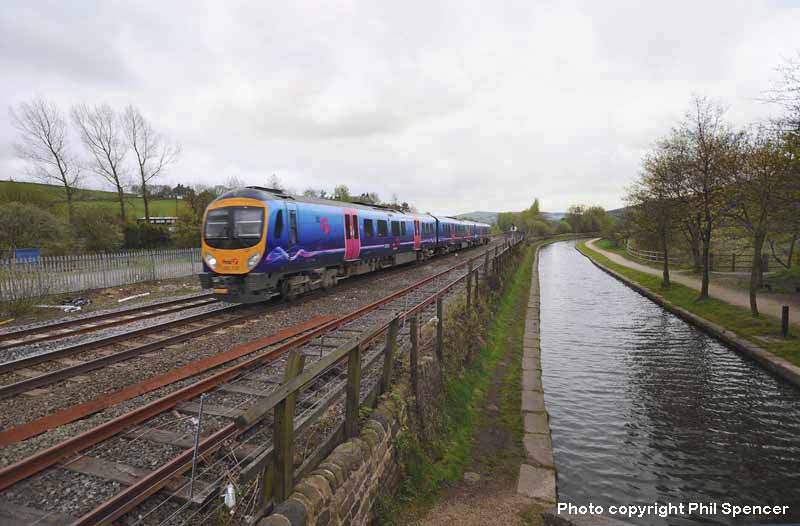 (Above-Below) Westbound Trans-Pennine units at Diggle. On the right is the Huddersfield Narrow Canal, which runs for 20 miles between Huddersfield and Ashton-under-Lyne. Work began in 1794, though long delays were encountered in the construction of a tunnel through Standedge Moor between Diggle and Marsden. Upon completion in 1811, it became the longest canal tunnel in Britain (3 miles 133 yards) and the highest above sea level at 645 feet, but due to its narrow 9ft bore (devoid of a tow path) horses were prevented from entering, therefore the animals were detached and taken across Standedge Moor to Marsden on the Yorkshire side while the boats were propelled through the tunnel by 'leggers'. This was the nickname given to the men (lying on the deck) who manhandled the boats by means of walking on the roof and tunnel sides. Over the years the canal fell into gradual decline and closed in 1944, however in 1974 the enterprising Huddersfield Canal Society was formed with the praiseworthy aim of re-opening of the tunnel. It was an enormous undertaking, but the Society's grand scheme for the canal's restoration was supported by Kirklees, Oldham and Tameside Councils and by British Waterways. The Standedge Tunnel was reopened in May 2001. For the record, the narrowboats using the canal today are towed through the tunnel in convoy by British Waterways' electric-powered tugs.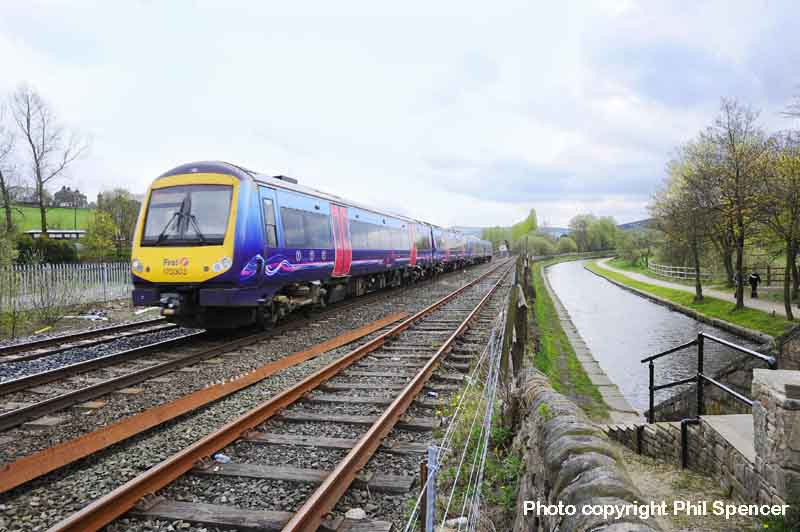 ST. IVES BRANCH
The Cornish fishing village of St.Ives became linked to the main Paddington-Penzance railway at St.Erth in 1877. It was the final stretch of 7 ft 0¼ in broad gauge railway to be built (the track was later converted to 4 ft 8½ in standard gauge in 1892). The 4½ mile-long branch winds its way alongside the estuary of the River Hayle before skirting the cliffs above St Ives Bay. It was built primarily to serve the local fishing industry, but as tourism developed during the late 19th century it also provided easy access for an influx of visitors. By the 1940s and 1950s the branch was carrying tens of thousands of holidaymakers.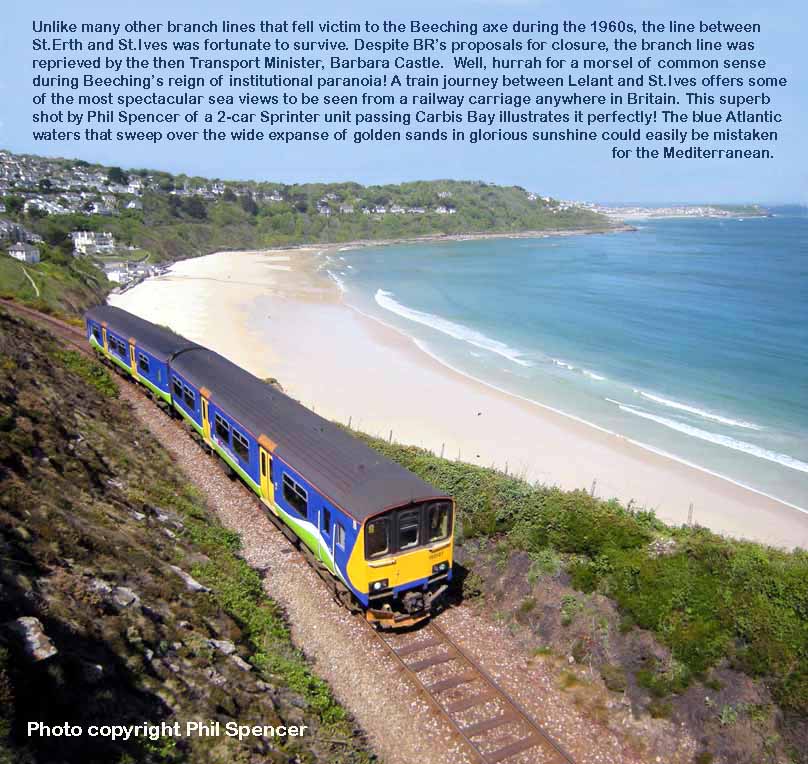 (Below) For lovers of the great outdoors, the main attraction of the St.Ives branch is the scenery. In May 2009, Phil caught a train from St.Ives to Lelant Saltings Halt and returned to St.Ives along the scenic coastal footpath.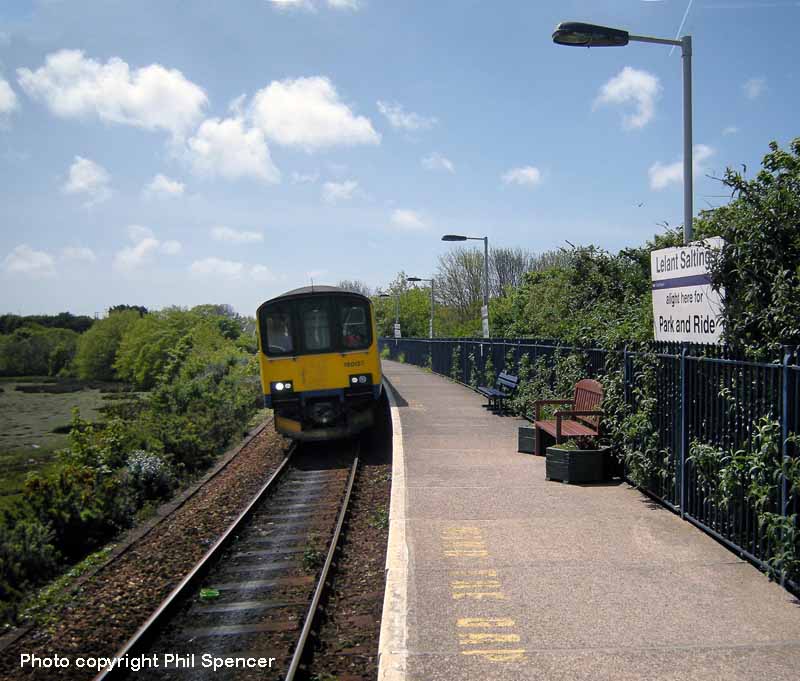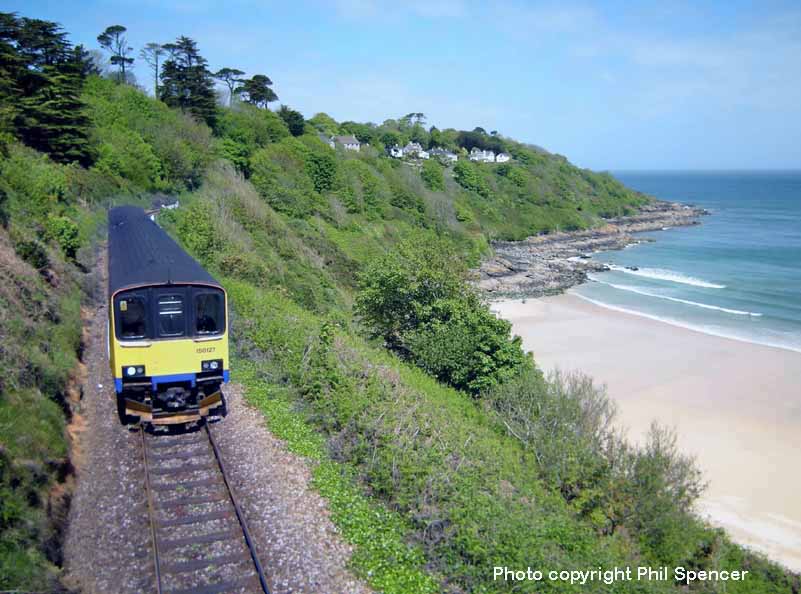 (Above) Passenger services on the St.Ives branch are operated by First Great Western. During the summer season a two-car Class 150 set is used, with some trains extended to and from Penzance to facilitate a crew change. In the winter timetable a single-car Class 153 is used, which is hardly the sort of thing that a die-hard rail photographer will go out of his way for, but the magnificent lineside scenery makes up for it..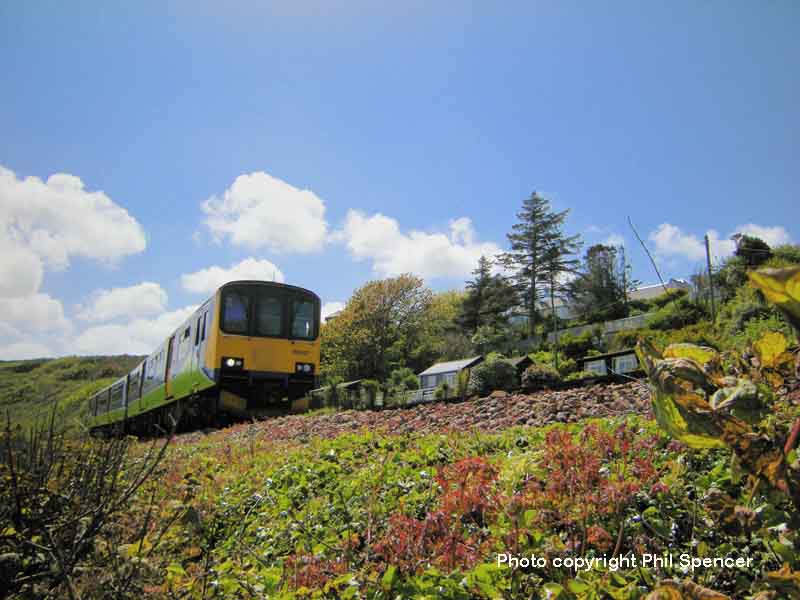 (Above-Below) St.Ives Bay basks in the warmth of the Gulf Stream and rarely experiences a frost during the winter months; many of the coastal houses along the route have small intimate gardens displaying a variety of exotic plants that thrive in this uniquely mild climate. (Below) A view of Cabis Bay with the coastal footpath on the left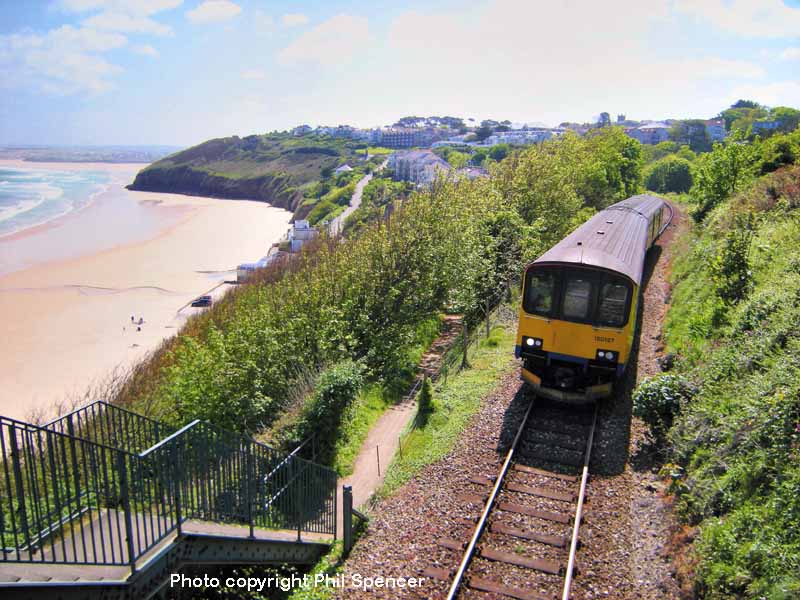 VOORBAAI LOCOMOTIVE YARDS, GARDEN ROUTE, SOUTH AFRICA - 2nd NOVEMBER 2004
We continue this page with a trip to the Voorbaai Locomotive Yards in South Africa. It might evoke a few memories for those who witnessed the sad end to BR steam in the Sixties. Certainly it reminds me of 'bunking' engine sheds, albeit with a heavy heart. With the rank and file of British steam disappearing day by day, the pursuit of 'cops' was no longer cheery and uplifting. The rusting remains of a steam engine awaiting the cutter's torch was like intruding upon a mass grave. Phil also visited the Knysna Lagoon. Click here to visit the 'Outeniqua Choo-T Joe' website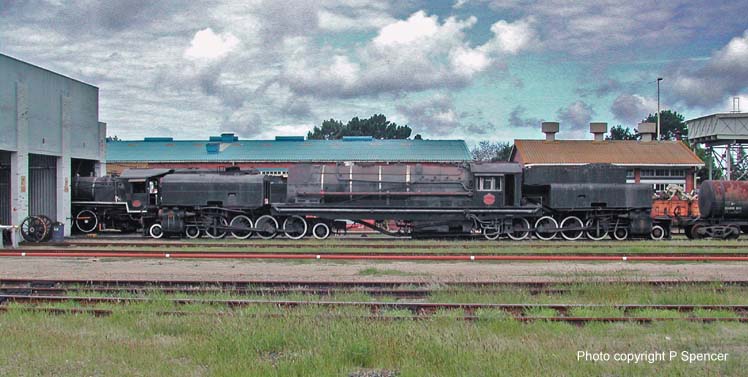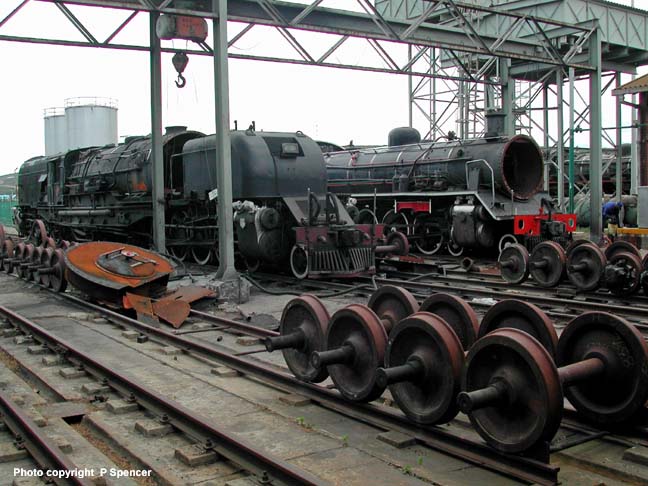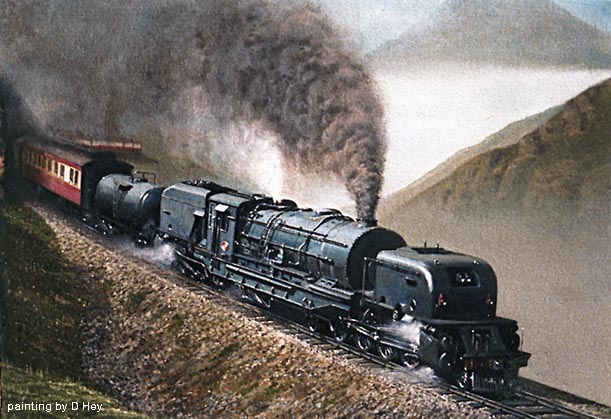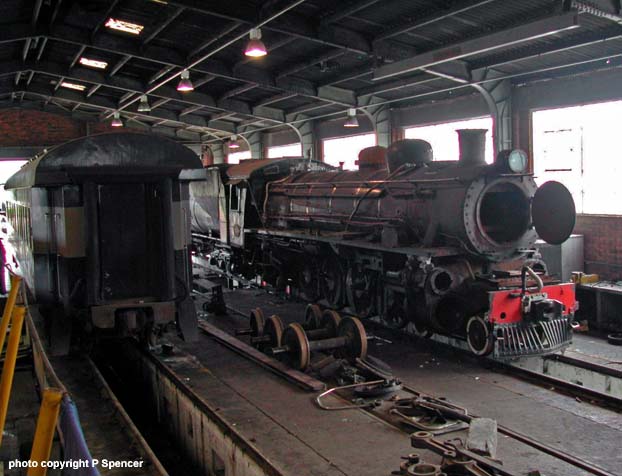 caption
caption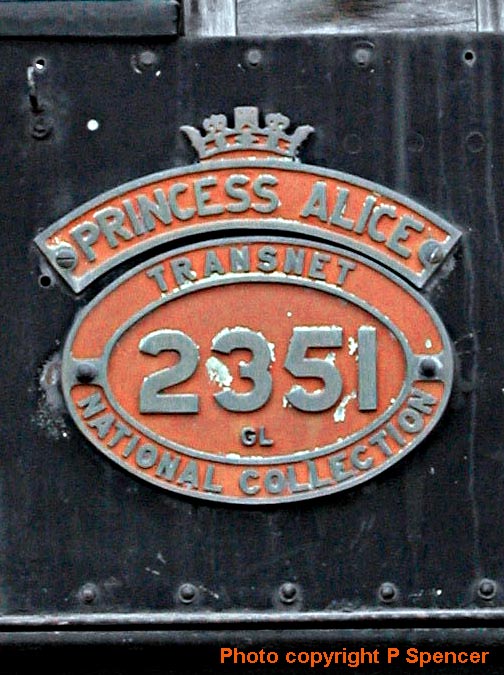 captions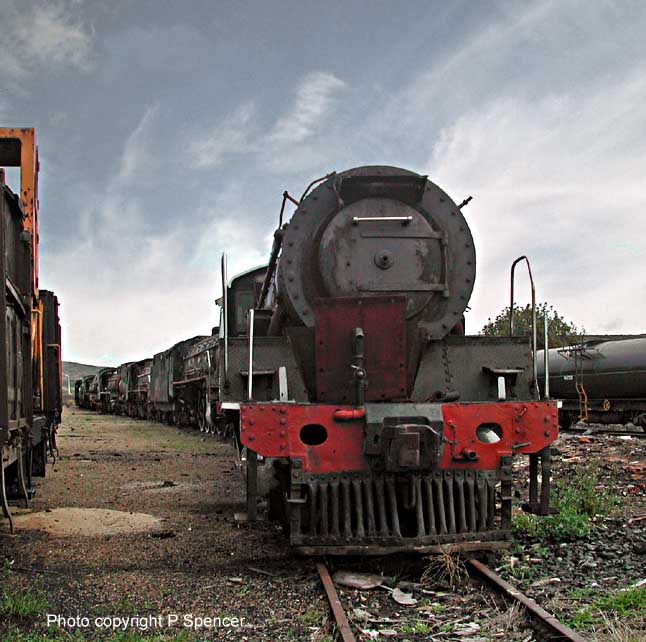 captions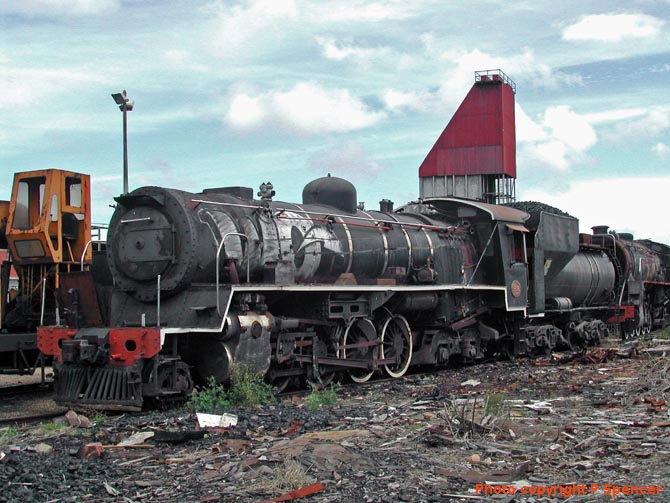 captions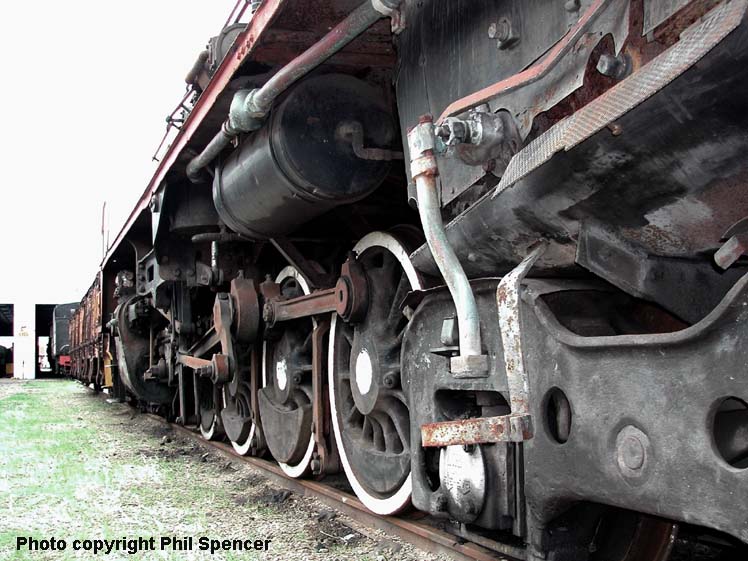 KNYSNA LAGOON, SOUTH AFRICA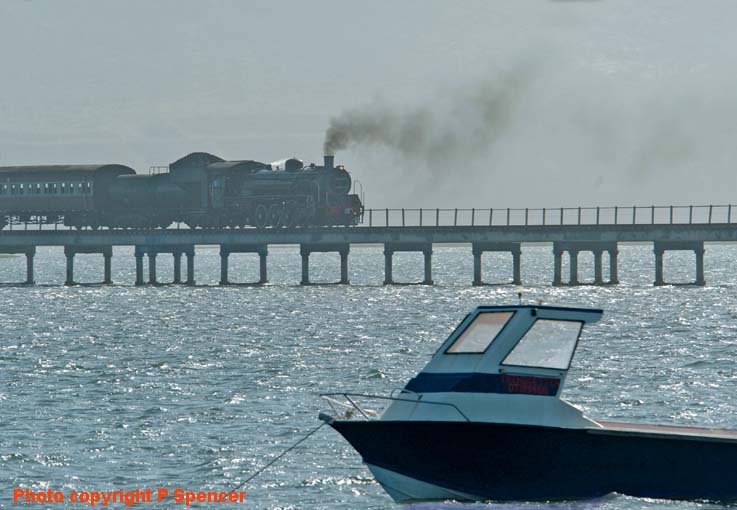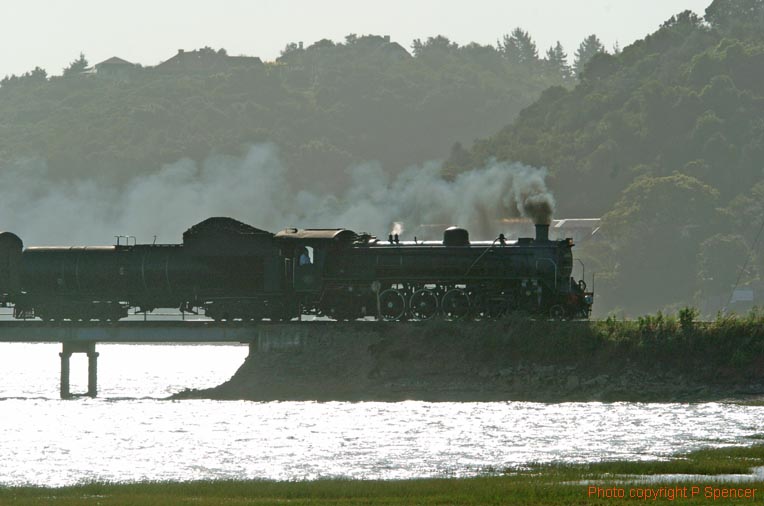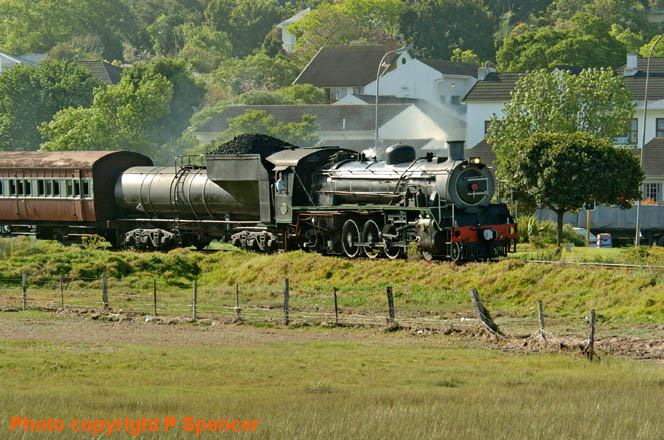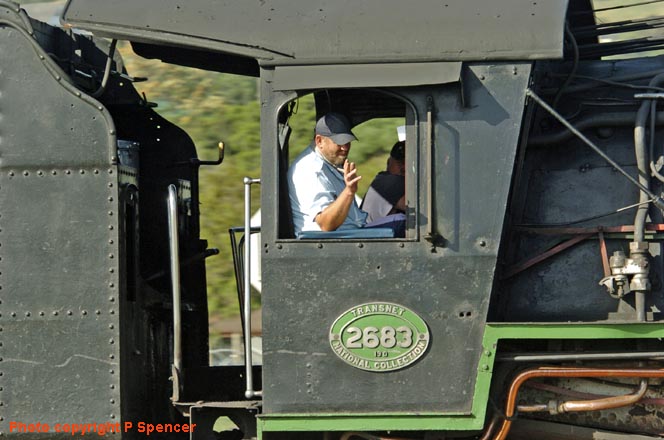 RAILWAYS IN INDIA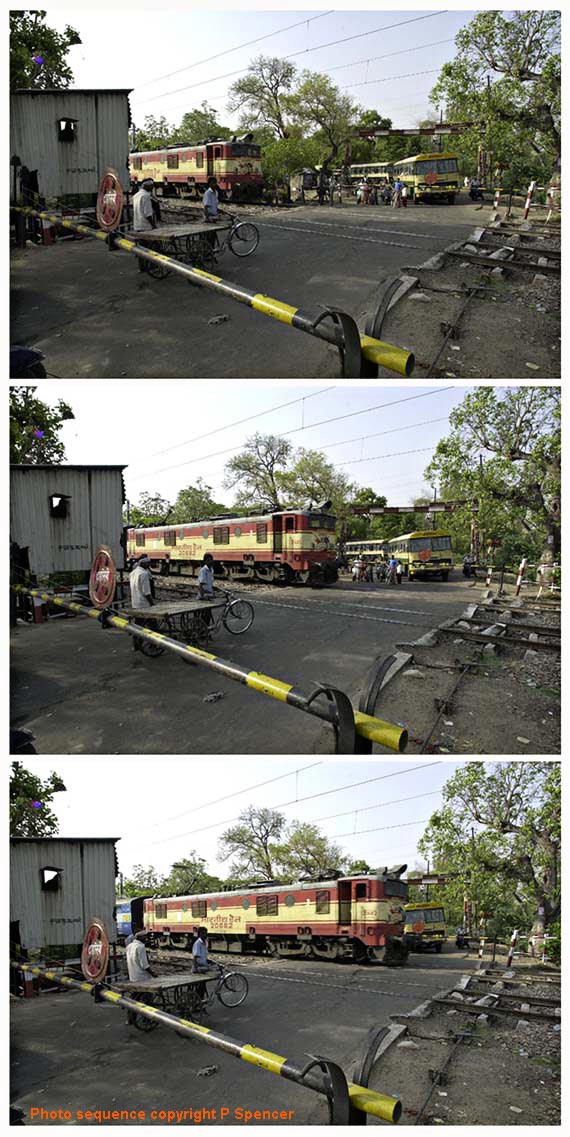 (Above) Train crossing the road from Delhi to Agra (Taj Mahal)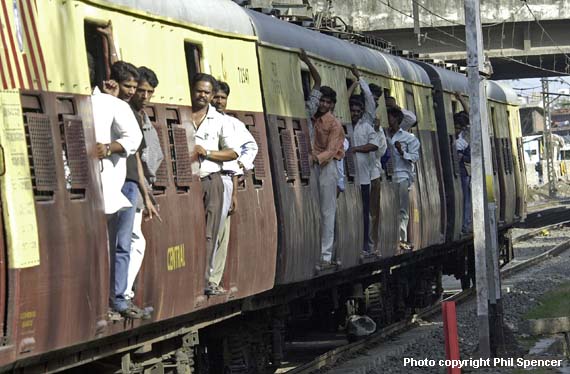 (Above-Below) Bombay commuters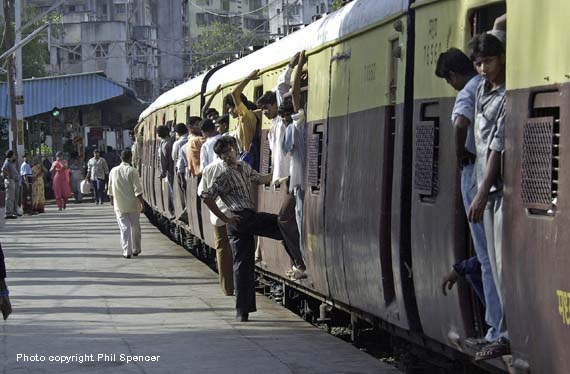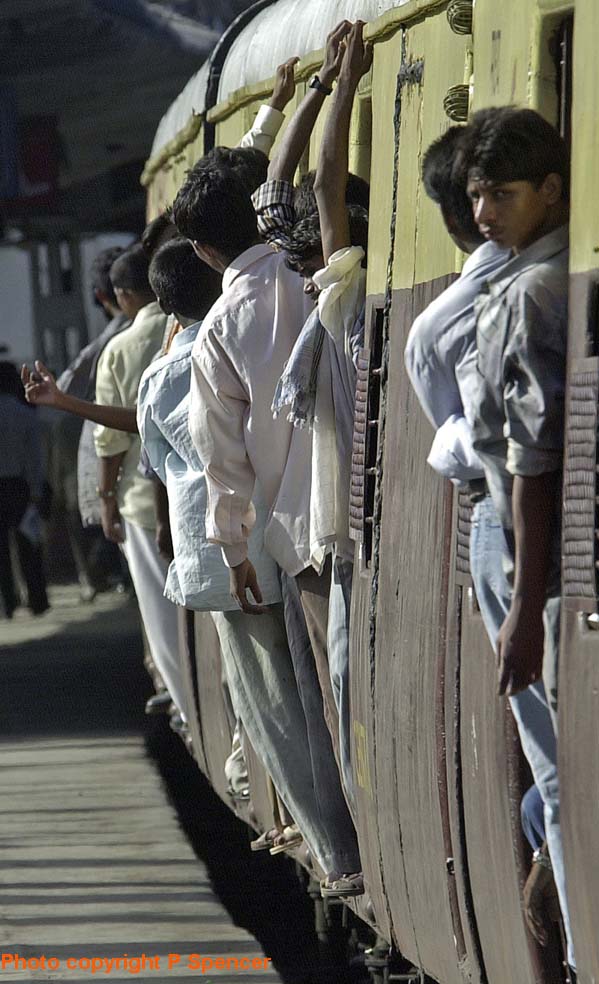 CHINA - MAGLEV SYSTEM
Is this the future for railways? China's Maglev (magnetic levitation) system was developed by the German firm, Transrapid, for the 30 kilometre route between Shanghai's International Airport and the city. The power units use no wheels nor track. Instead powerful magnets lift the entire stock above a guideway, and other magnets provide propulsion and brakes. In each carriage, an overhead LED screen shows the record-breaking speeds...topping 430kph This reduces the journey time between the city and airport to just seven minutes compared to an hour's journey by car.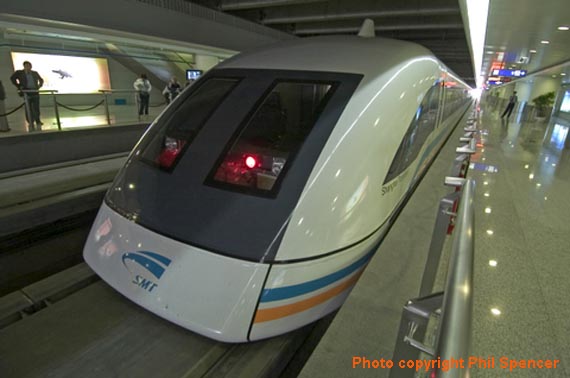 caption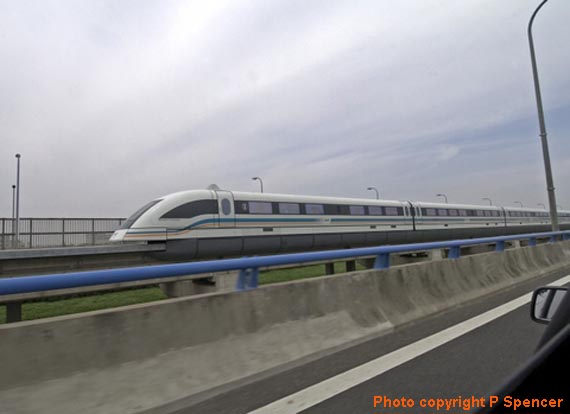 caption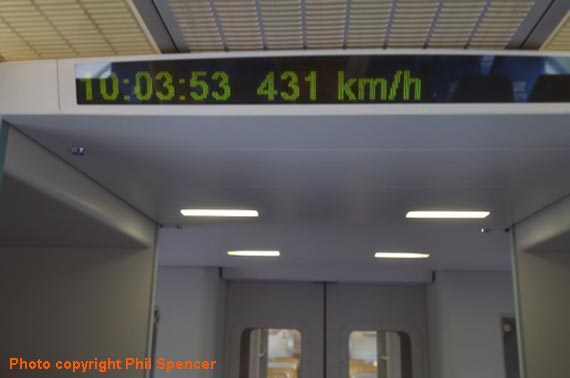 caption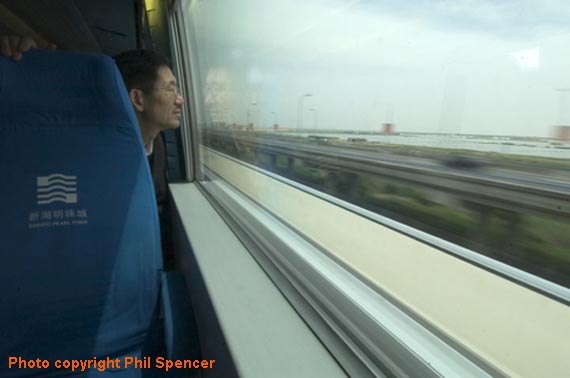 DUBLIN JANUARY 2009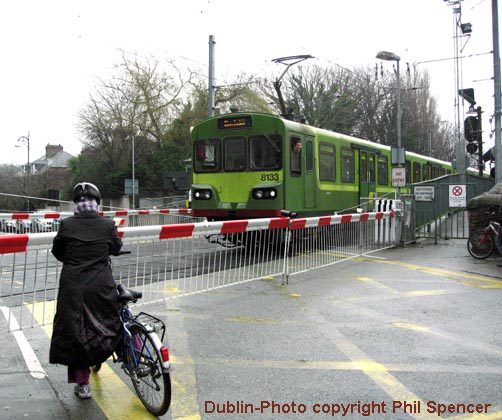 PRAGUE TRAINS and TRAMS (TRAMVAJE)
Many non-anorak types think that 'nerdish' people who have a passion for trains are totally bonkers - 'chuffing loco' as Phil so eloquently puts it, but he's only partly right. There is a logical side to railway enthusiasts too. We might be misty-eyed steam fundamentalists who lament the passing of an era, but hankering after the old days isn't only because we miss the spectacle of BR steam in everyday service, it's because we miss the vitality of youth. It's called nostalgia, pure and simple.
I love browsing through pictures of 'Streaks', 'Semis', 'Crabs' - even 'Big Boys' from America. It's one of the best ways of blowing away the cynicism that comes from living in the 21st Century.

In case you're wondering, I've thrown in the double entendres (above) to flummox Phil...Big Boys from America? He won't have a clue what I'm talking about!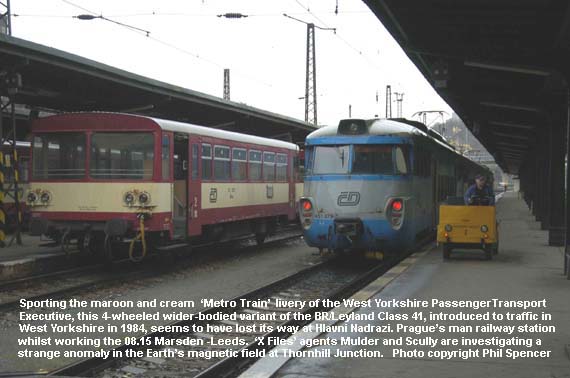 (Above-Below) What I do know is that despite an allegiance to steam during BR days I'm under no illusion about the economics of running a modern railway system. After all, reality trumps romance any day of the week, and the decision to replace BR's steam engines with a fleet of spanking new diesel and electric locomotives was the right thing to do at the time. However, with the changeover from steam to diesels gathering momentum during the Sixties, the main victims of the 1968 holocaust were the countless hundreds of thousands of youngsters who grew up with steam since childhood. For them, the decision to ditch the trusty old steam workhorse hit them harder than anyone.
But let's define what an 'anorak' actually is...or perhaps it's too complex a subject to delineate? The above caption may tell you something or nothing at all, as the case might be. Truth is, I know precious little about railways worldwide, so it's difficult to pitch a caption about modern trains other than whimsically. For example, this Railreklam poster (below) on display at Hlavni Nadrazi, Prague's main railway station, is something of a mystery. BR's versatile Class B12/3 express passenger engine (see Eastern Region Page) may have had a wide route availablity ('R4') in East Anglia, but Czeckoslvakia is a bit off the beaten track! The blurb states: 'Zeleznice je poezie sveho druhu' - which, translated to English means - 'Railway is the poetry of its kind'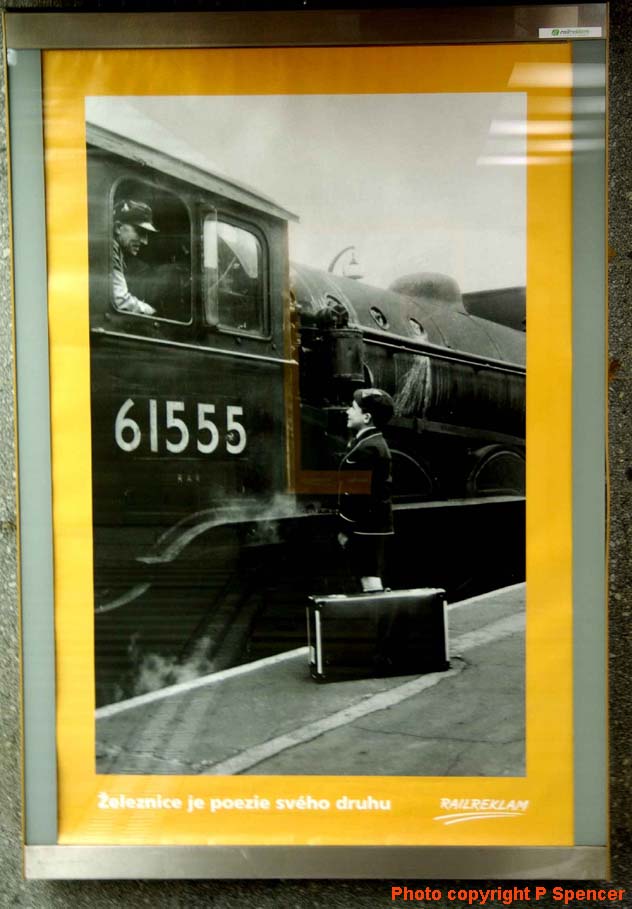 Prague Trams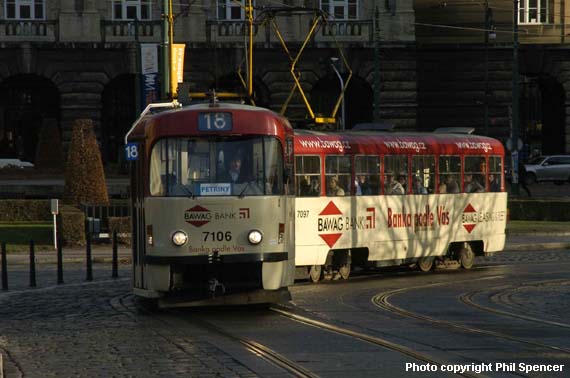 Click here for Wikipedia Page - Prague Tram System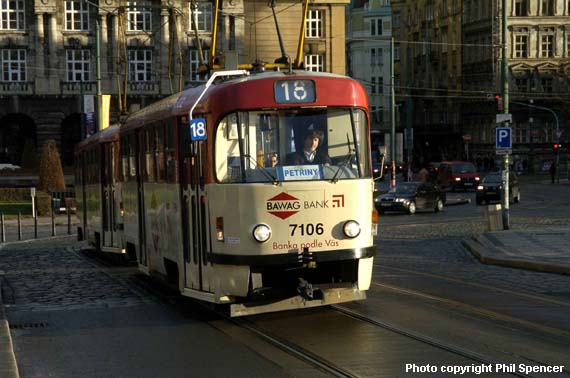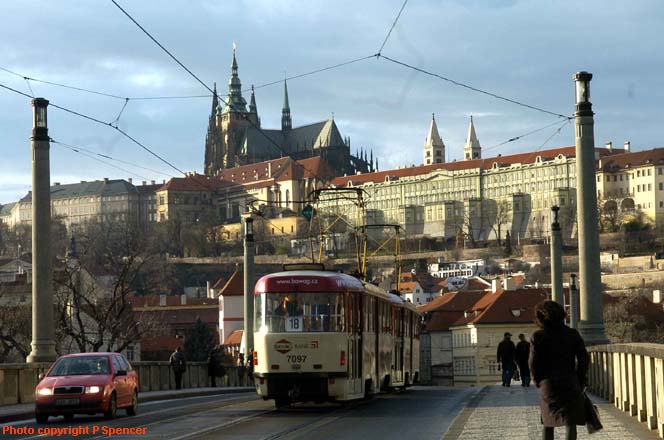 PORTUGAL
Three shots of the 14.32 Portimao to Faro at Silves Station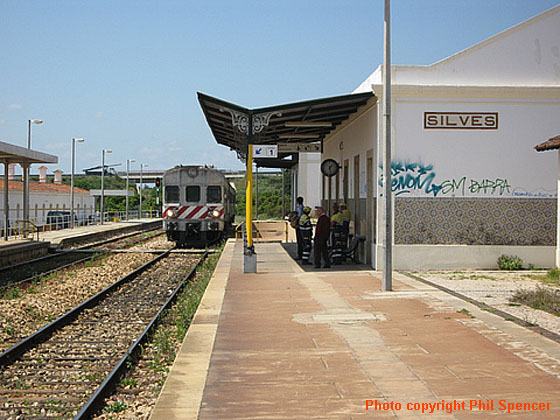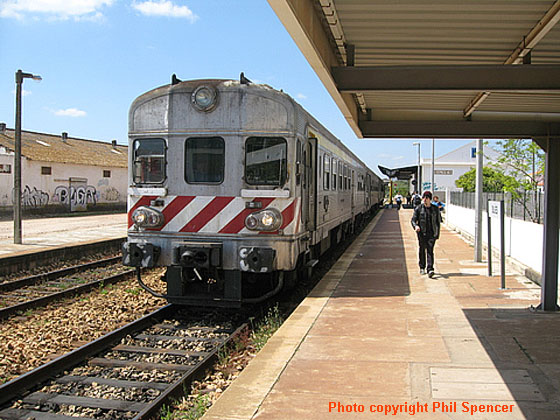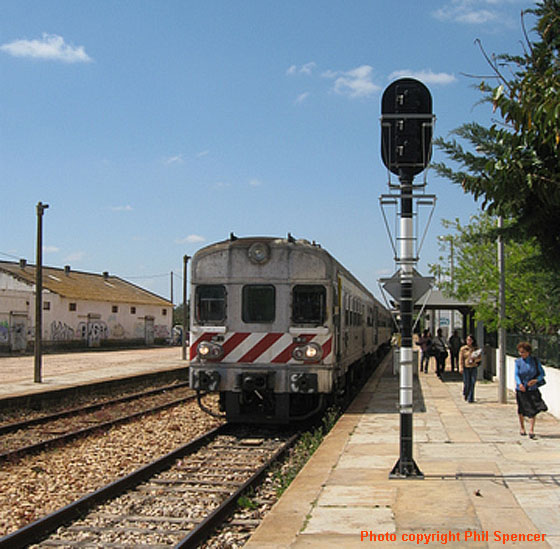 UNITED STATES OF AMERICA
Boston Back Bay Station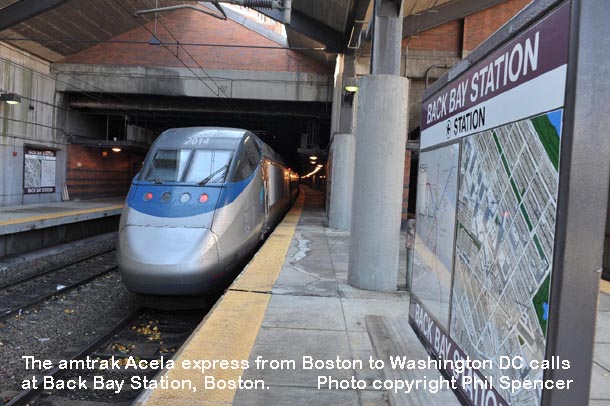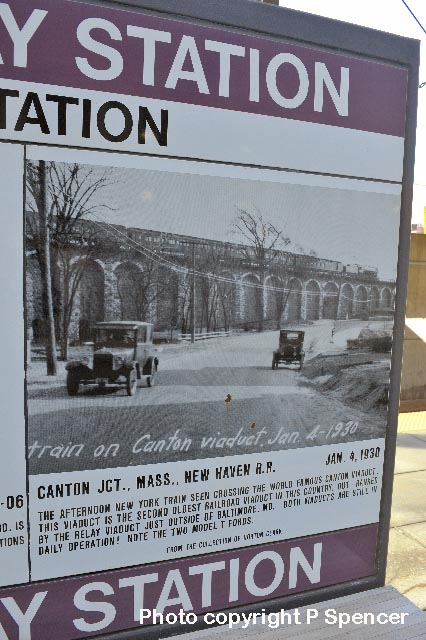 (Below) New York Grand Central Station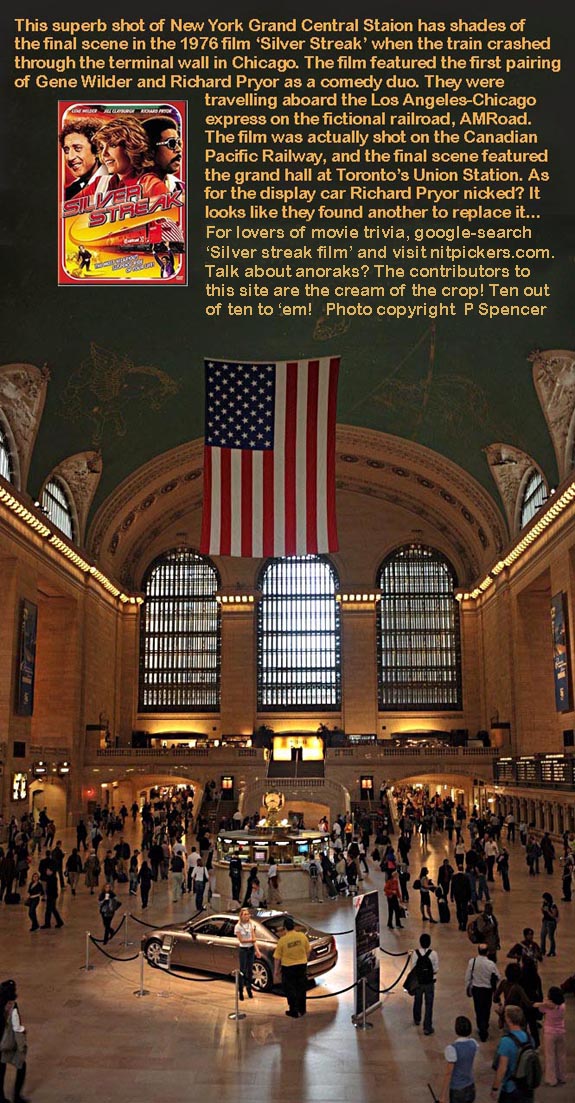 (Below) Nevada State Railroad Museum, Boulder City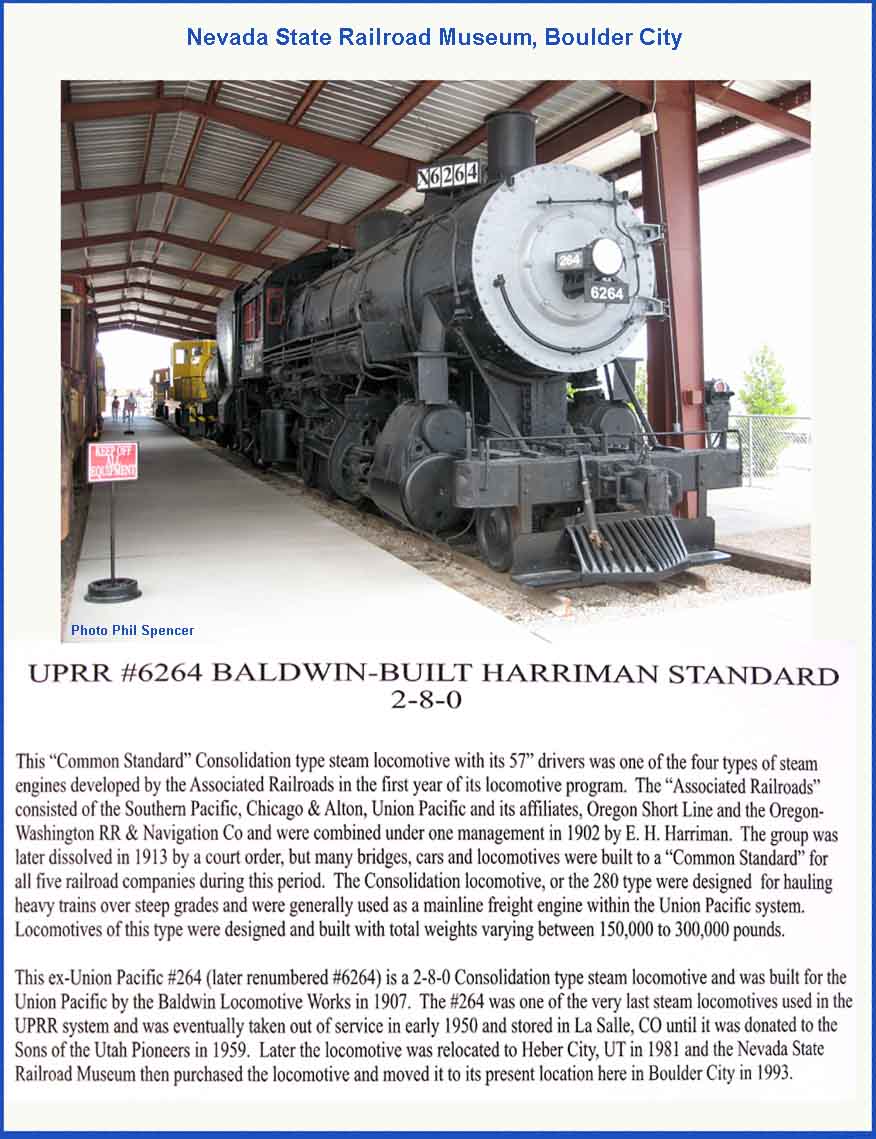 captions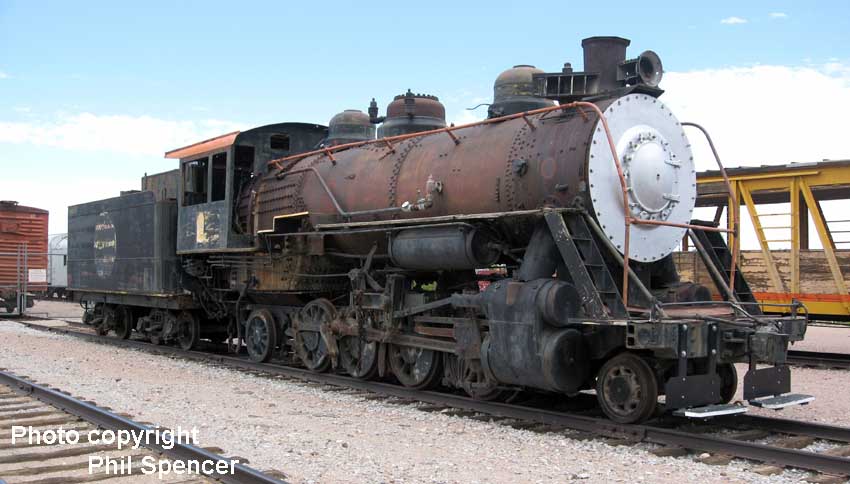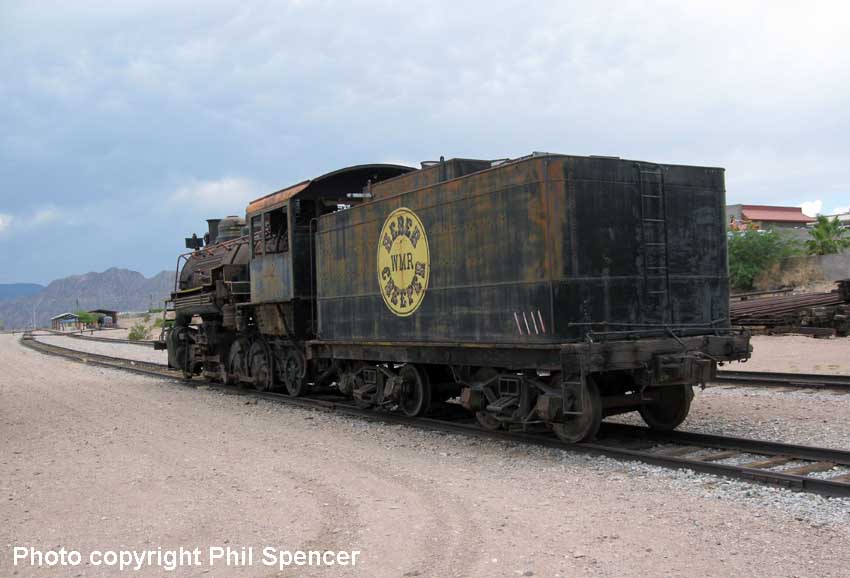 (Below) Union Pacific Caboose detail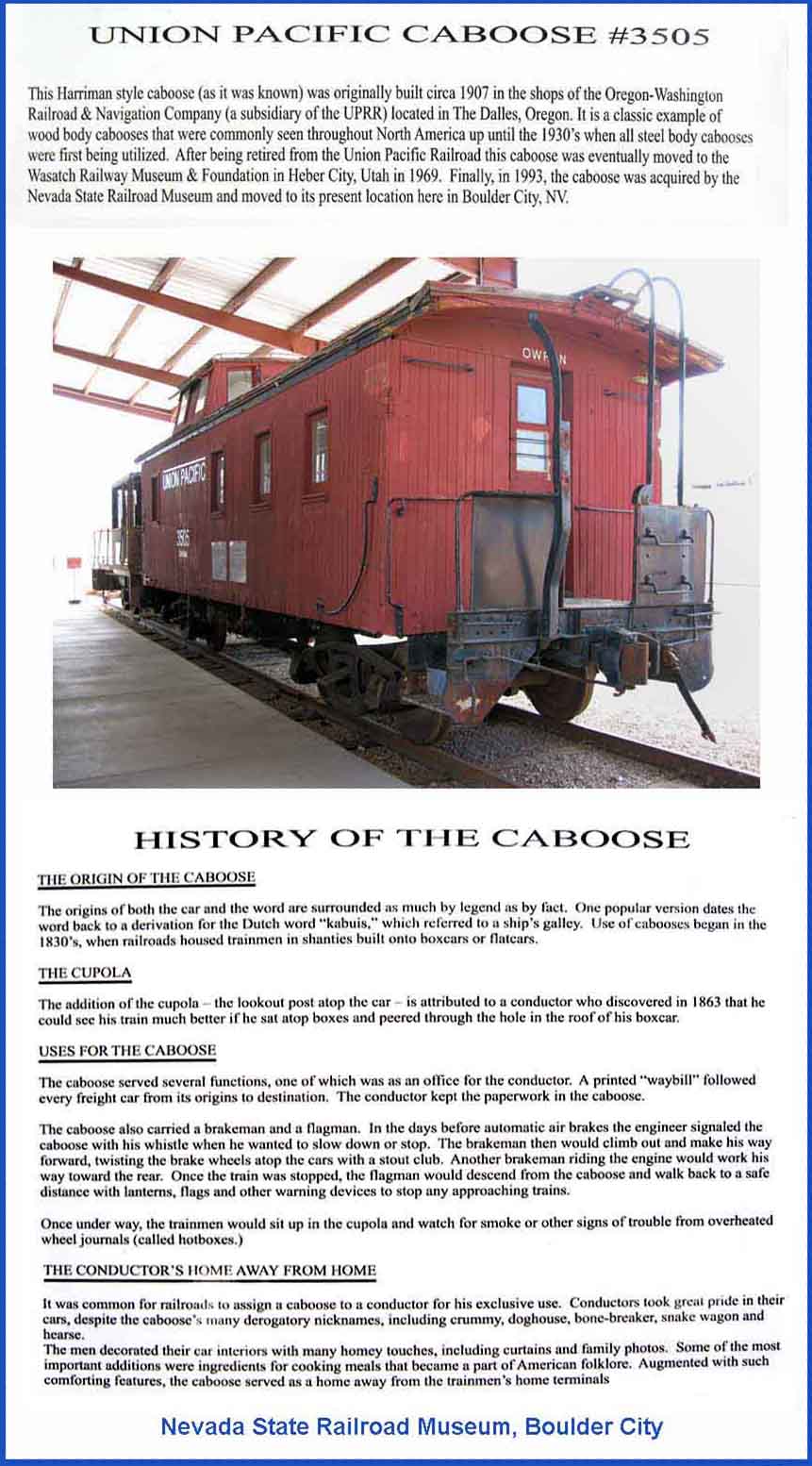 Polite notice: All text and photographs are protected by copyright and reproduction is prohibited without the prior consent of the © owners. If you wish to discuss using the contents of this page the email address is below. Please note - this is not a 'clickable' mail-to link via Outlook Express. You will have to email manually.
dheycollection@ntlworld.com