Mike Mitchell is perhaps the most fêted photographer of railways in Yorkshire, so I'm delighted to include his photos on this website. Not only is Mike an outstanding cameraman, his generous contribution to publishers of railway books and magazines have been an invaluable help to authors. I recently put Mike in touch with Peter Batty, an editor of the Friends of the NRM quarterly magazine 'Review', who was seeking a photograph to accompany an article he was writing about the Wetherby branch. Mike duly obliged and later wrote me a chatty letter. I reproduce part of it here as it illustrates the community spirit that exists amongst railway enthusiasts. It also explains how Mike's life-long interest in trains arose from a special moment in childhood - which, as it turns out, is remarkably similar to my own...and doubtless many others too!
(Above Right-Below) Mike's shot of EE Co Type 4 heading the 'up' White Rose' beneath Tingley Viaduct and the Class B1 No 61020 Gemsbok heading the 2.30pm Leeds-Scarborough at Church Fenton evokes all manner of train spotting memories during the transition from steam in Yorkshire. During the 1950s, the small village of Church Fenton enjoyed an impressive series of connections to York, Leeds, Sheffield and to Harrogate via the Wetherby branch. Note the array of semaphore signalling (including a slotted-post example on the left) and the NER station nameboard (with raised white letters mounted on a tangerine background). Note also the ornate station platform lamp, the water column complete with drip bowl and brazier - and of course, the quintessential young train spotter eagerly awaiting the approaching WD, hoping the departing Class B1 doesn't obscure his view. The leading vehicle of the train - a brake-end No E1926E - is one of the former LNER steel-sided Newton coaches with elliptically-shaped toilet windows. The passenger doors are situated some distance away from the ends of the coach to avoid passenger congestion when embarking and alighting at station stops.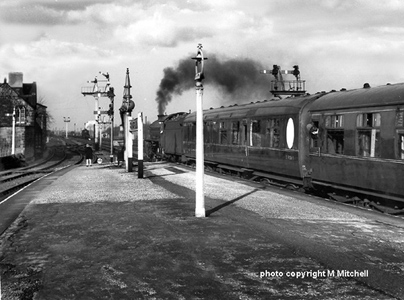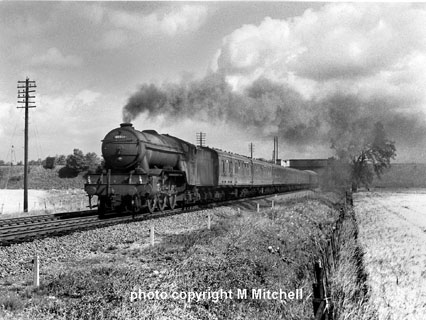 (Above) The LNER's three-cylinder Class V2, of which 184 were built between 1936 and 1944, made a valuable contribution to the war effort. At the time, they were the most powerful mixed traffic locos built in Britain until the arrival of the BR Standard 'Britannia' class 7MT in 1951. During LNER days, the premier East Coast main line expresses were hauled by a fleet of modern, high-speed Gresley Pacifics and the heavy mineral traffic by eight-coupled engines. The Class V2s were built primarily to handle the overnight Anglo-Scottish freight traffic carrying anything from parcels to bulk loads, yet the versatile mixed traffic V2 was capable of sharing some of the express passenger duties alongside the more powerful Pacifics. In the days before Type 4 diesels appeared on Northeast-Southwest Inter-Regional services, Class 'V2' No 60856 heads the 8.30 Newcastle-Bournemouth near Milford Junction on 4th August 1960.
TRANSITION FROM STEAM IN THE YORKSHIRE AREA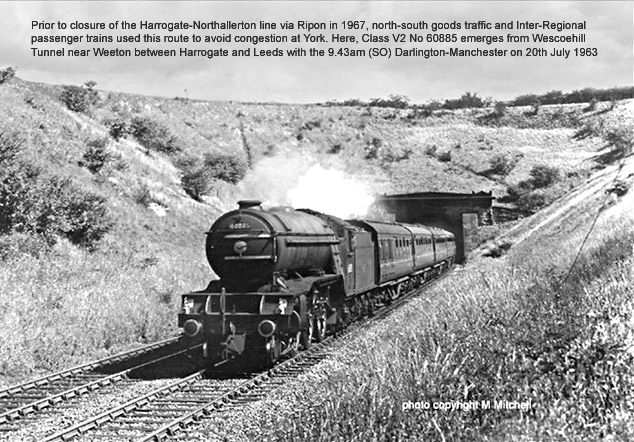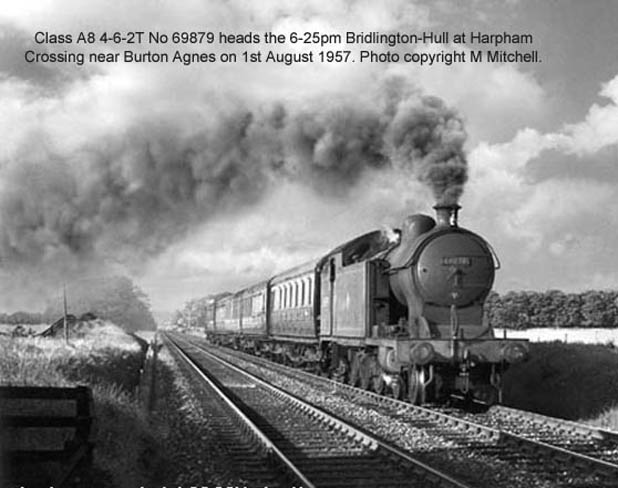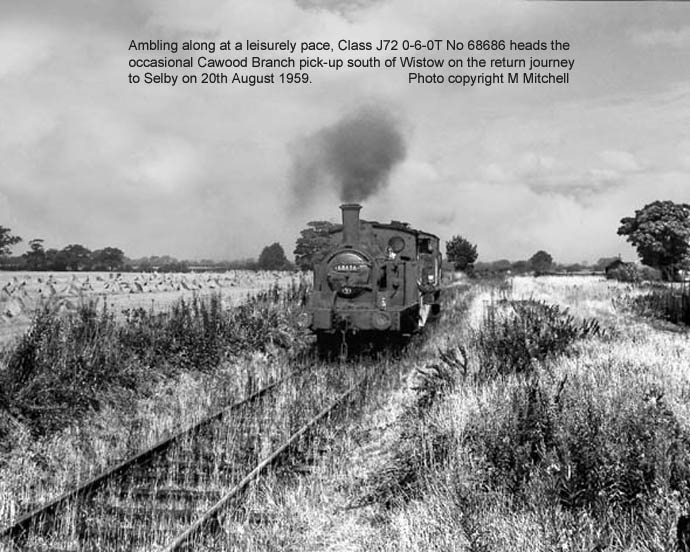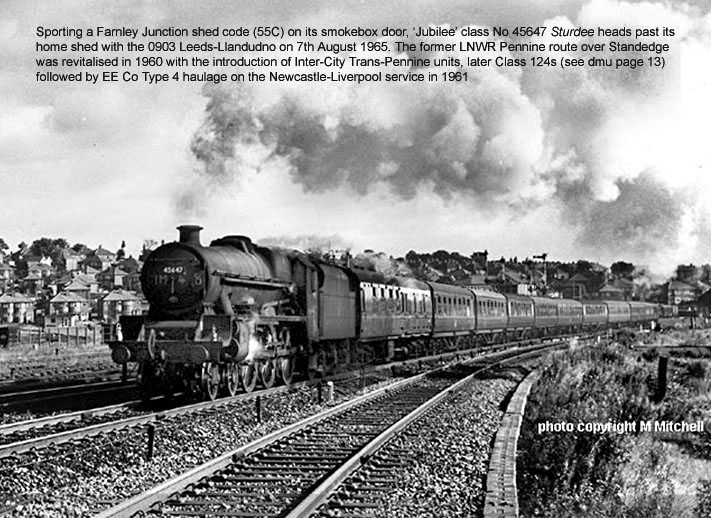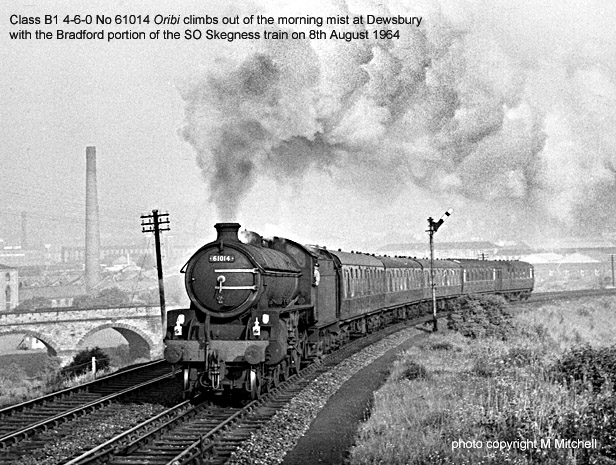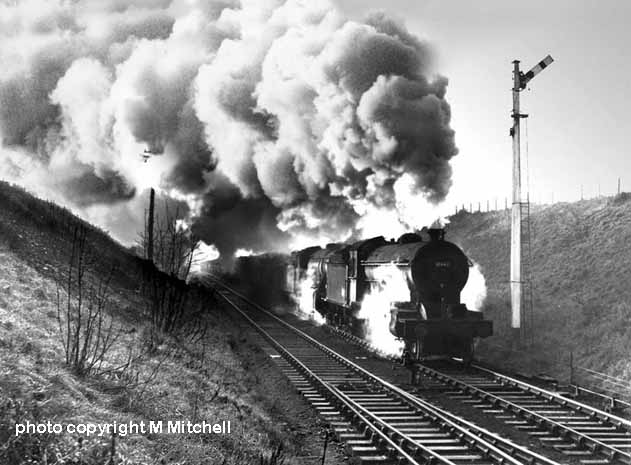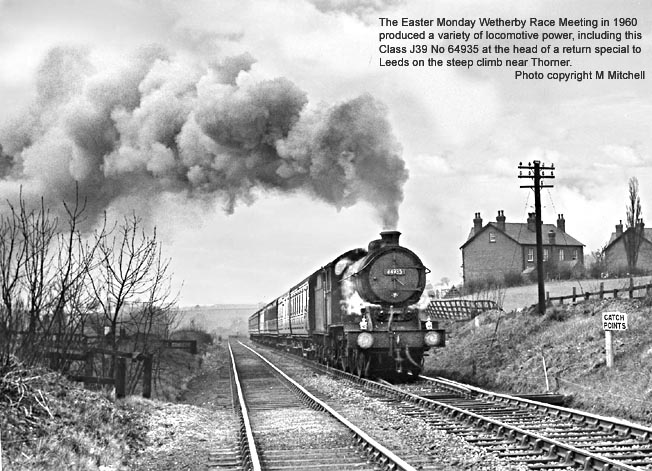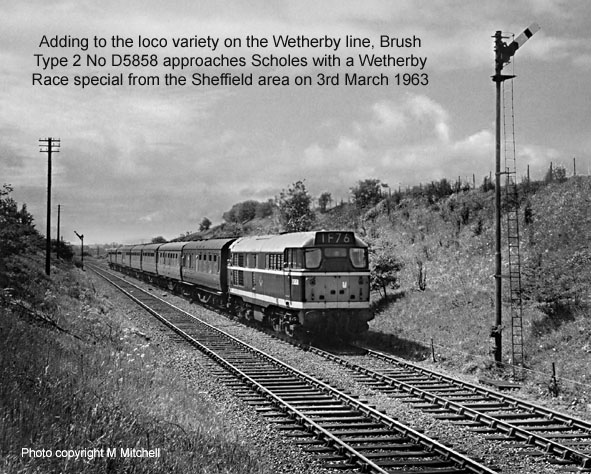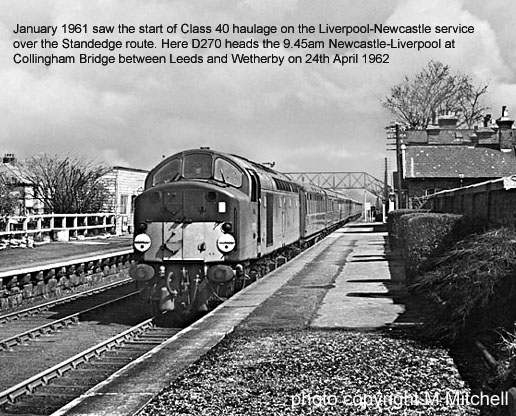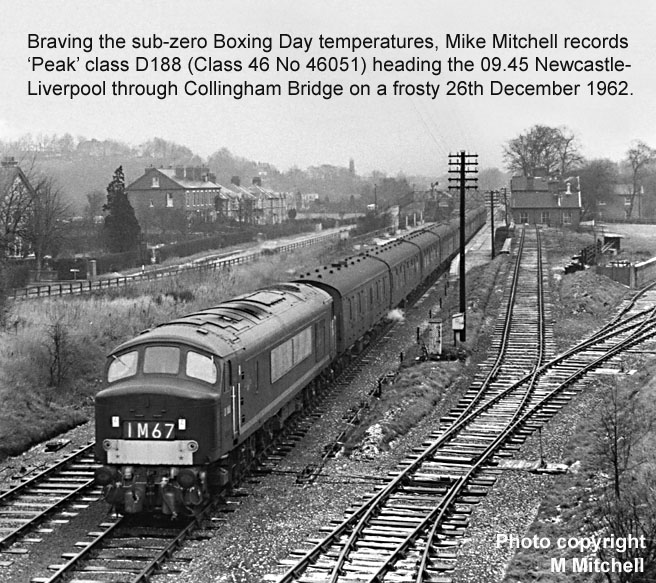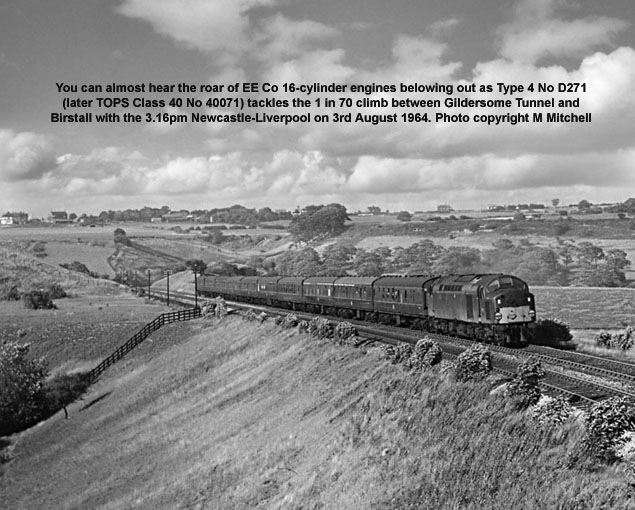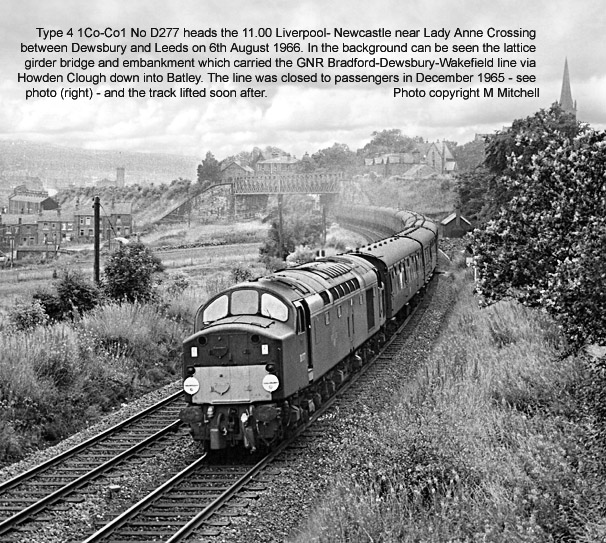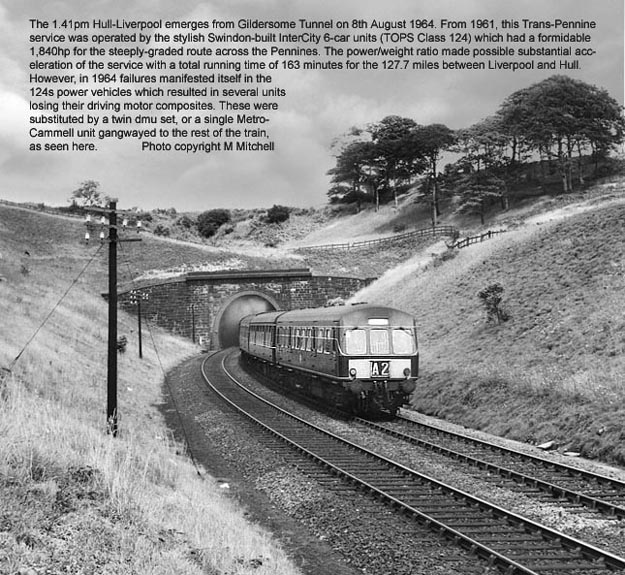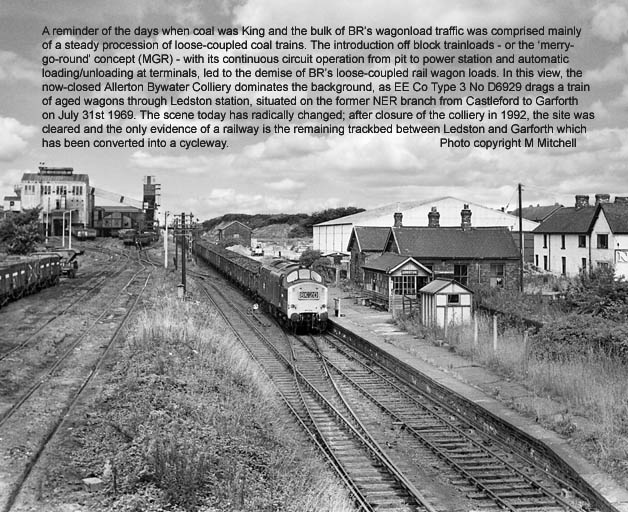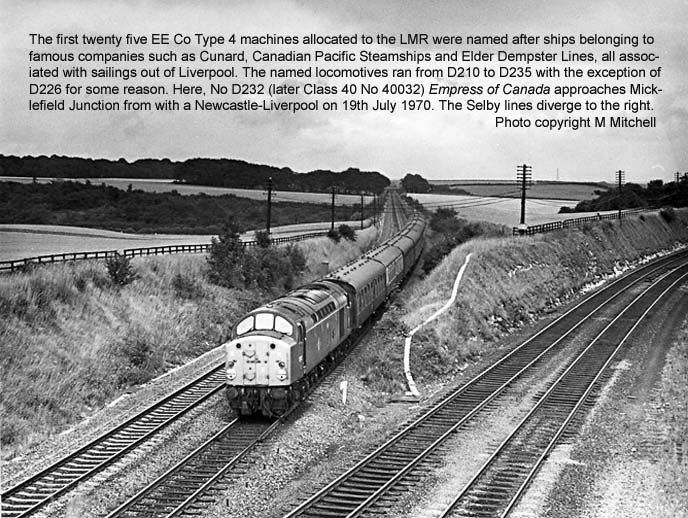 Polite notice: All text and photographs are protected by copyright and reproduction is prohibited without the prior consent of the © owners. If you wish to discuss using the contents of this page the email address is below. Please note - this is not a 'clickable' mail-to link via Outlook Express. You will have to email manually.
dheycollection@ntlworld.com