(Above-Below) These evocative images from the NMSI archives show the rebuilding of the London & North Western Railway between Lime Street station and Edge Hill in Liverpool during the 1880s. The men are demolishing the old tunnel arch and building a new wider one. Work began in the 1870s to expand Liverpool Lime Street and quadruple the number of tracks entering the station. Traffic entering the station had heavily increased since the station was built in the 1820s, and the Liverpool area as a whole was dealing with a higher volume of traffic due to the amount of freight being shipped abroad via the Liverpool docks. The NRM has a collection of 1¾ million photos covering the history of Britain's railways from 1850 to the present day; the archives are currently being digitalised to make them available to a wider audience and preserve them for the future; a visit here is highly recommended.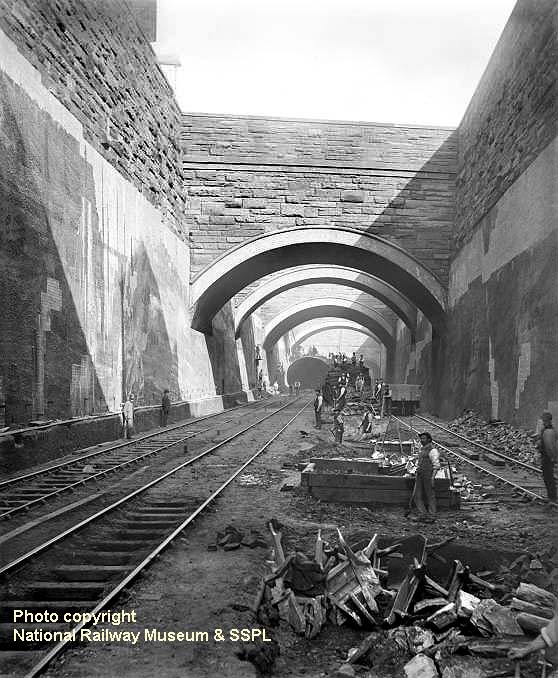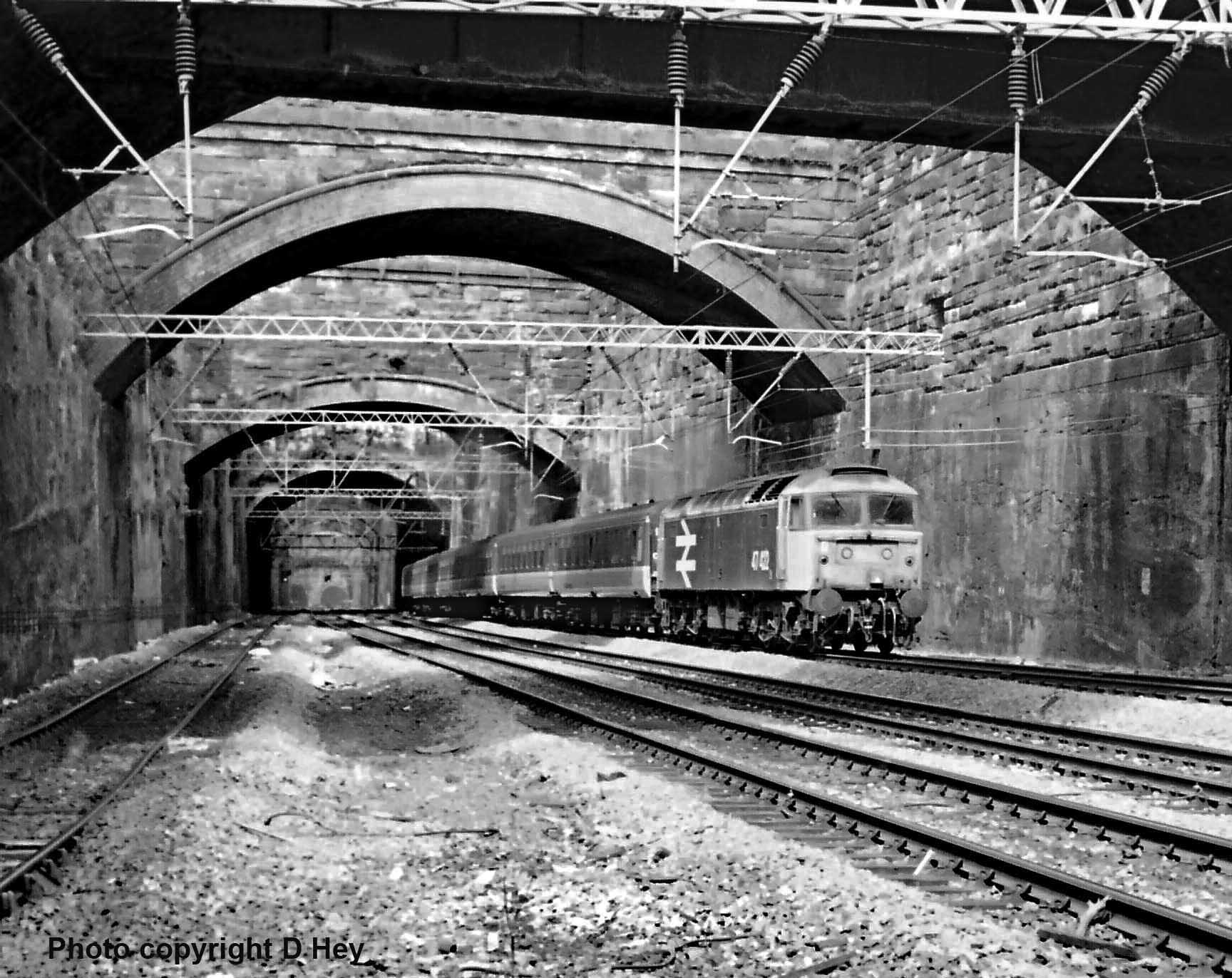 (Above-Below) Fast-forward 100 years to the 1980s and Class 47 No 47422 powers the 12.10 Liverpool-Newcastle through the cutting out of Liverpool Lime Street to Edge Hill. (Below) This is another super-wide image, this one showing an unidentified Class 47 powering a Liverpool-Newcastle Trans-Pennine express through the magnificent Olive Mount sandstone cutting...some interesting trackwork, or what's left of it, for modellers to note! Click on photos once, then again to see full-sized images. A word of helpful advice when viewing these images. Press F11 on the keyboard to empty the screen of all extraneous clutter (tool bars top-bottom etc) revealing a full-size webpage on screen...it really does make a difference! After viewing super-wide size, move cursor off the image and right-click to return 'back' to the page. You can press F11 on the keyboard at any time to return to the original screen.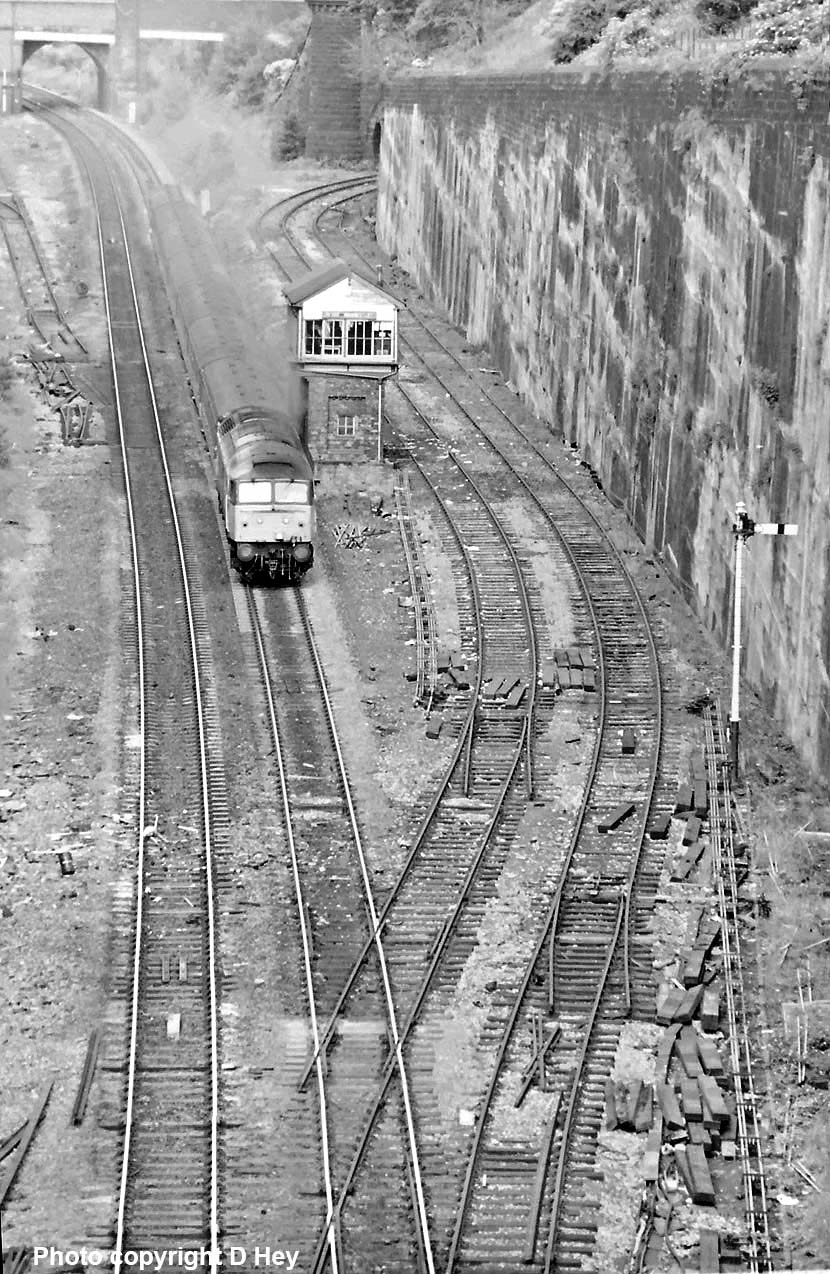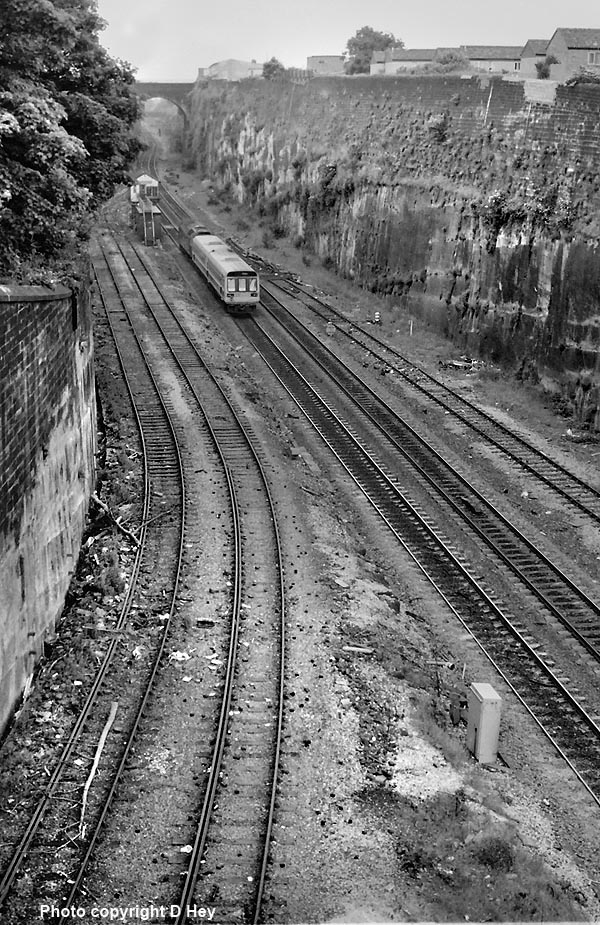 (Above-Below) Another photo of Olive Mount cutting looking in the opposite direction showing a failed Pacer being hauled by a Class 47.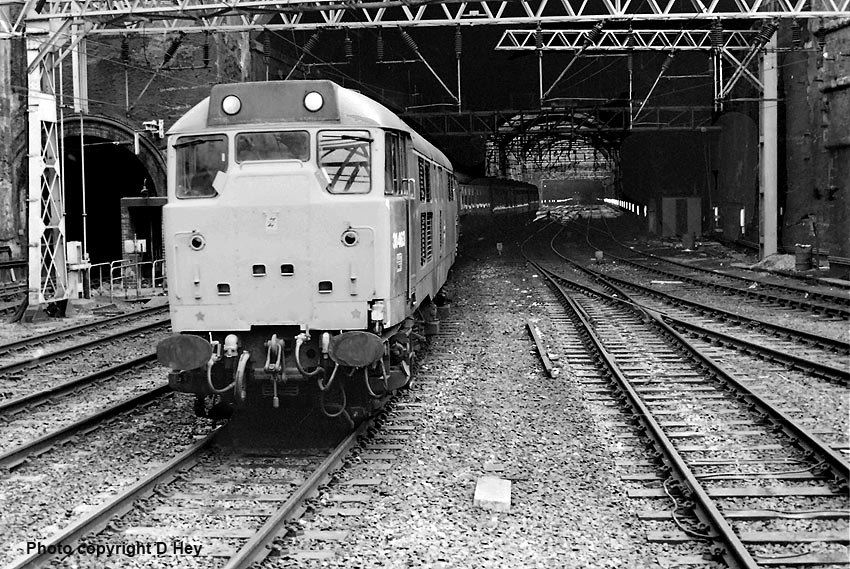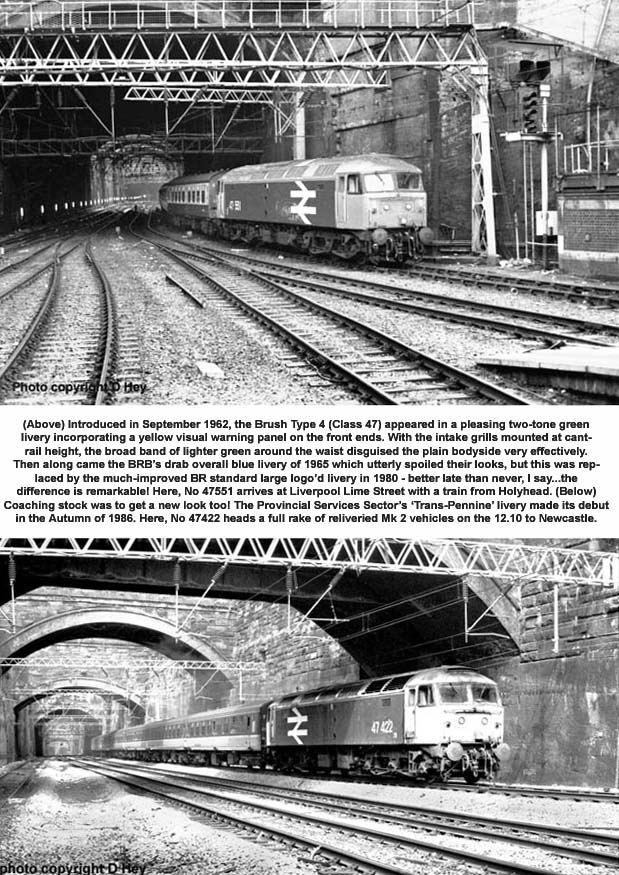 SELBY SWING BRIDGE


PAGE STILL UNDER CONSTRUCTION


Polite notice: All text and photographs are protected by copyright and reproduction is prohibited without the prior consent of the © owners. If you wish to discuss using the contents of this page the email address is below. Please note - this is not a 'clickable' mail-to link via Outlook Express. You will have to email manually.
dheycollection@ntlworld.com