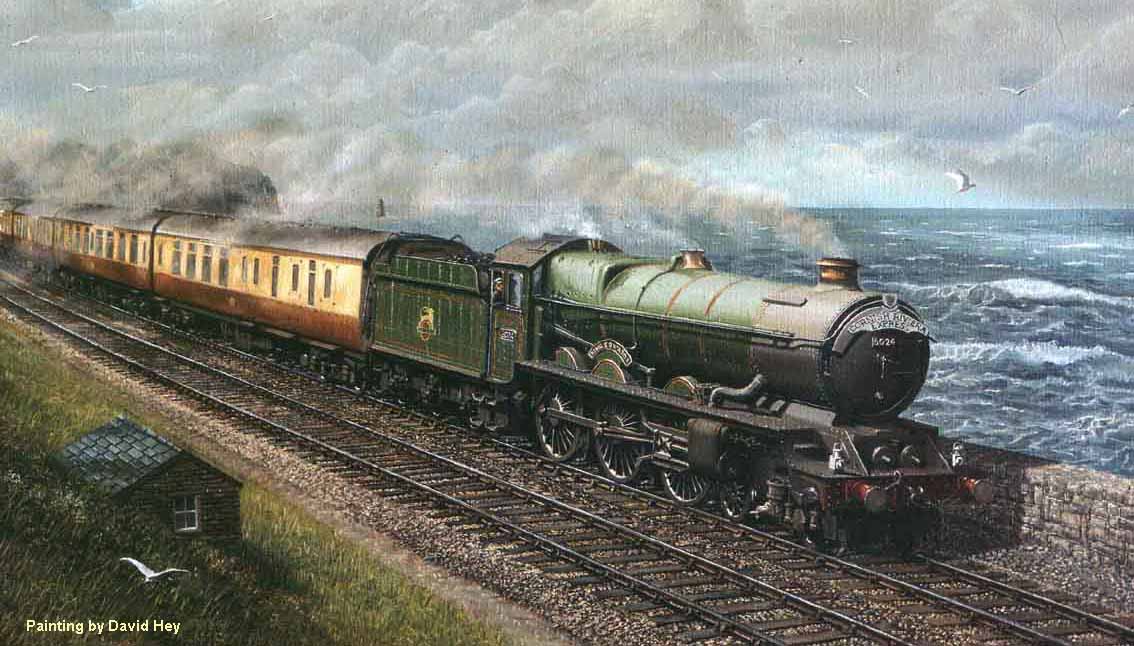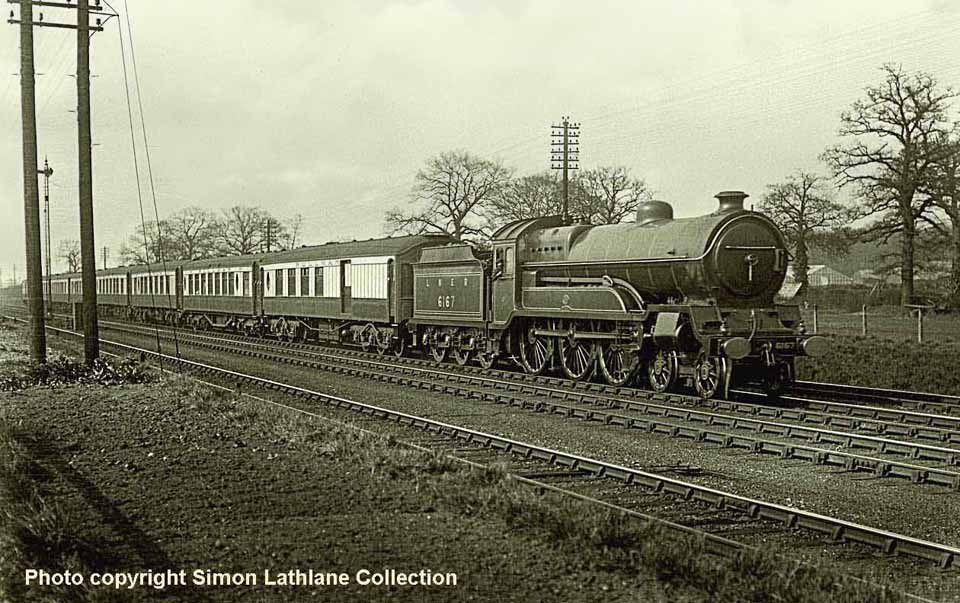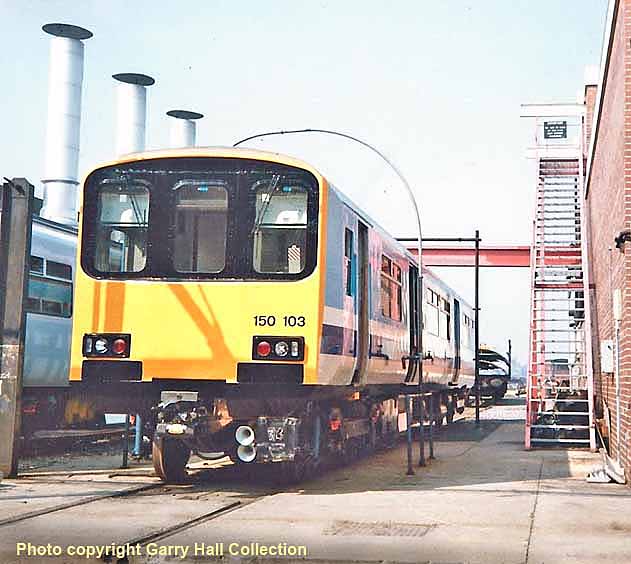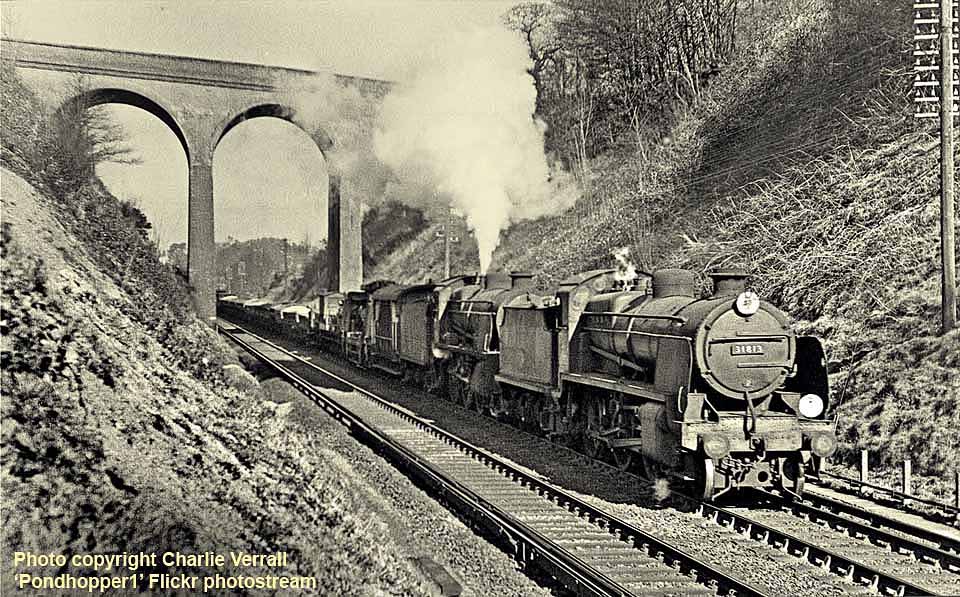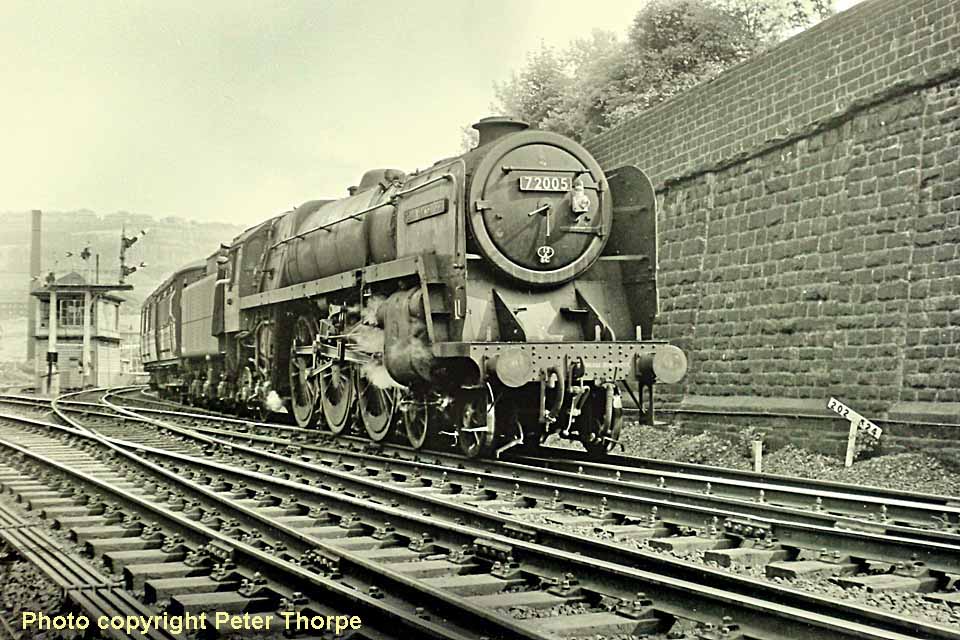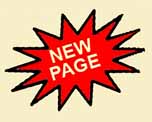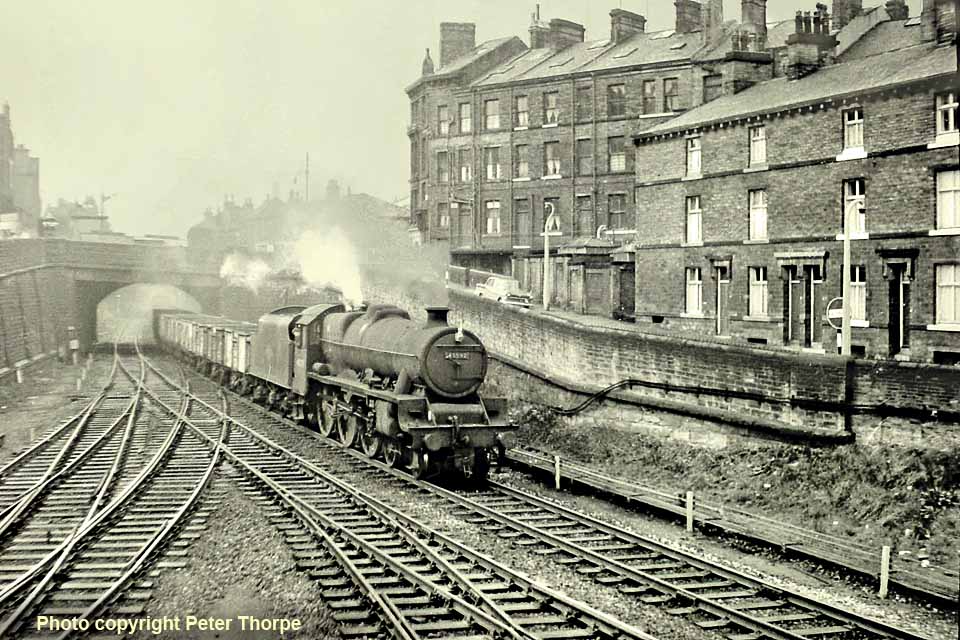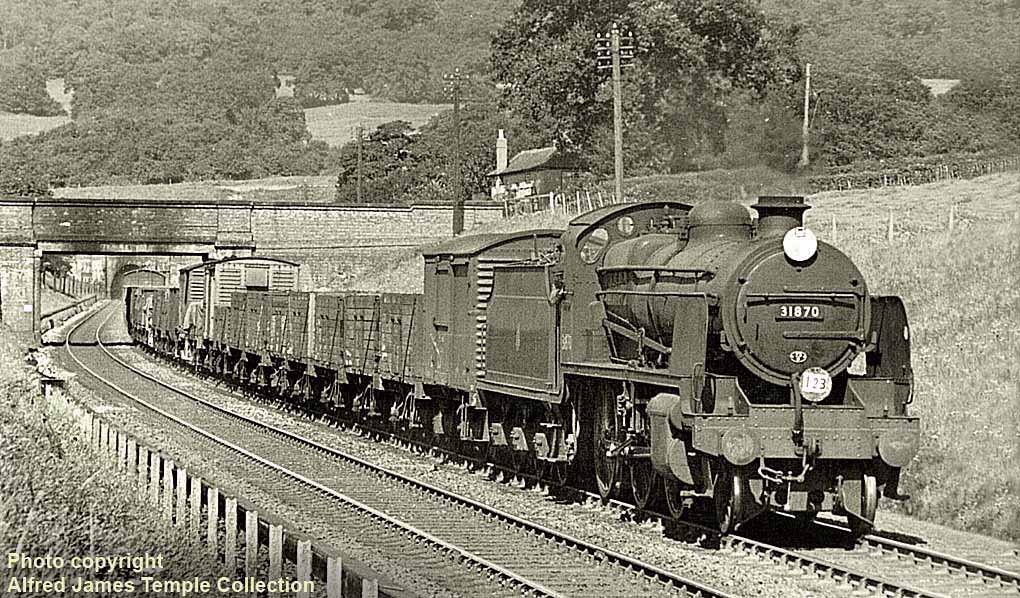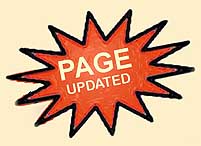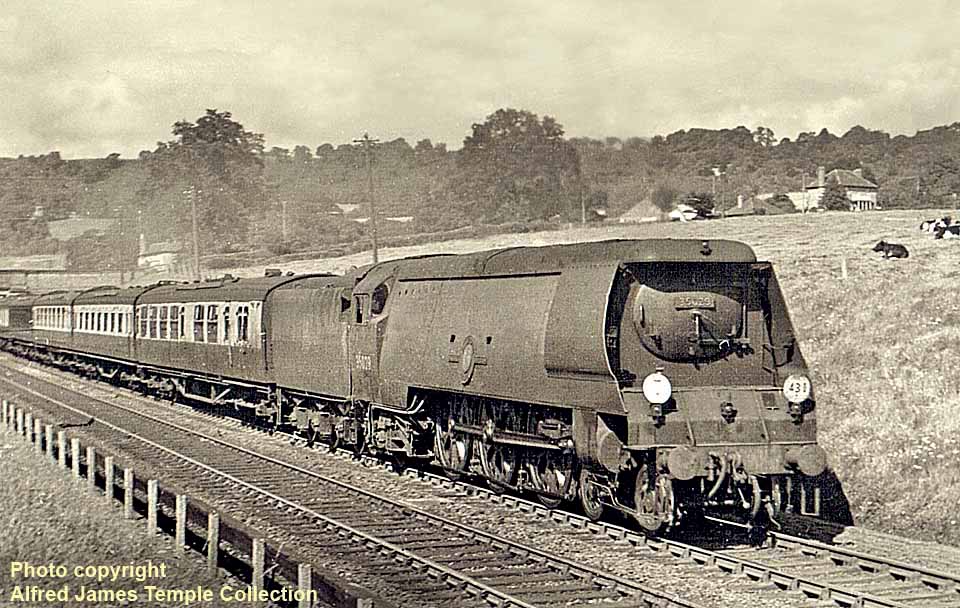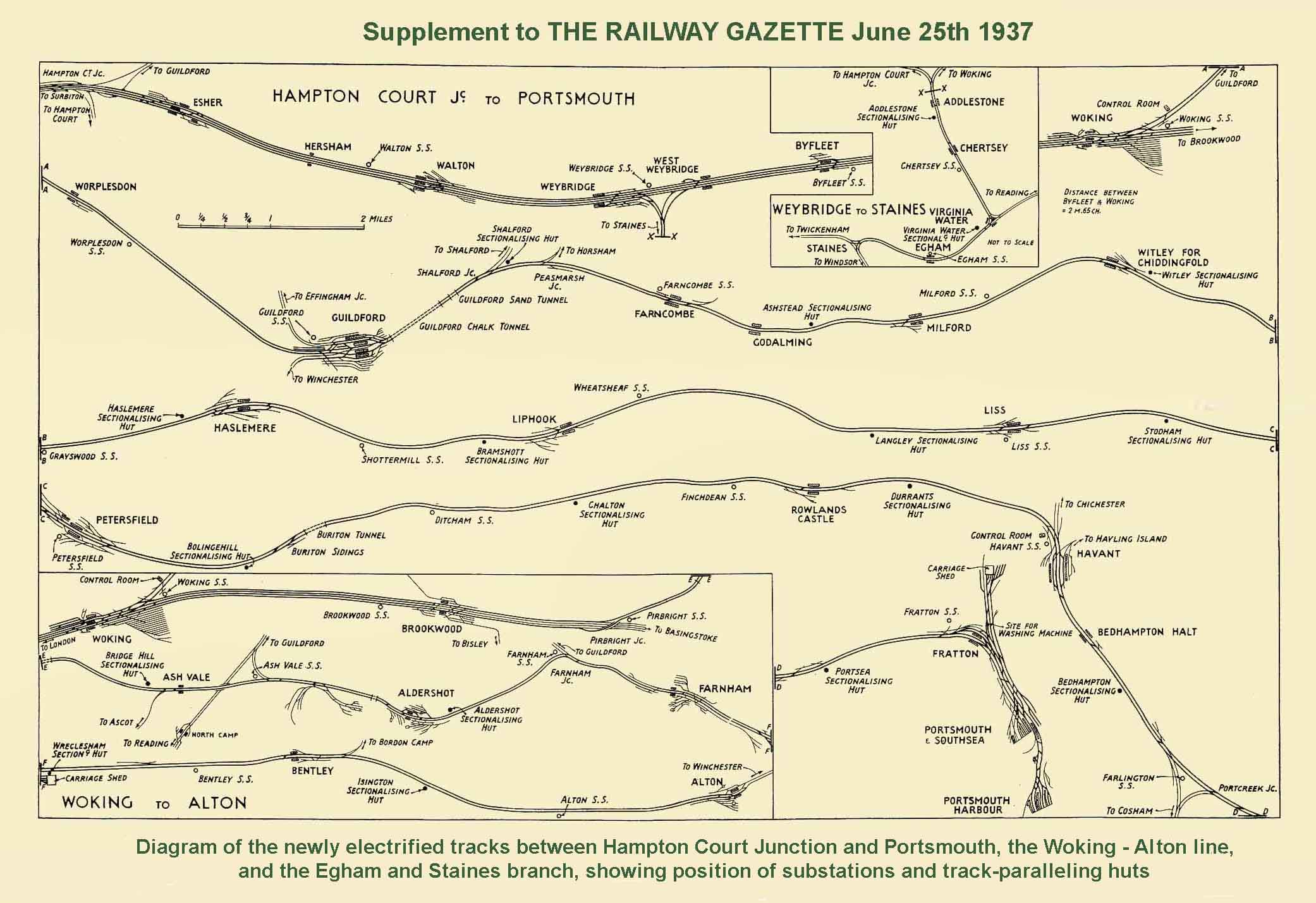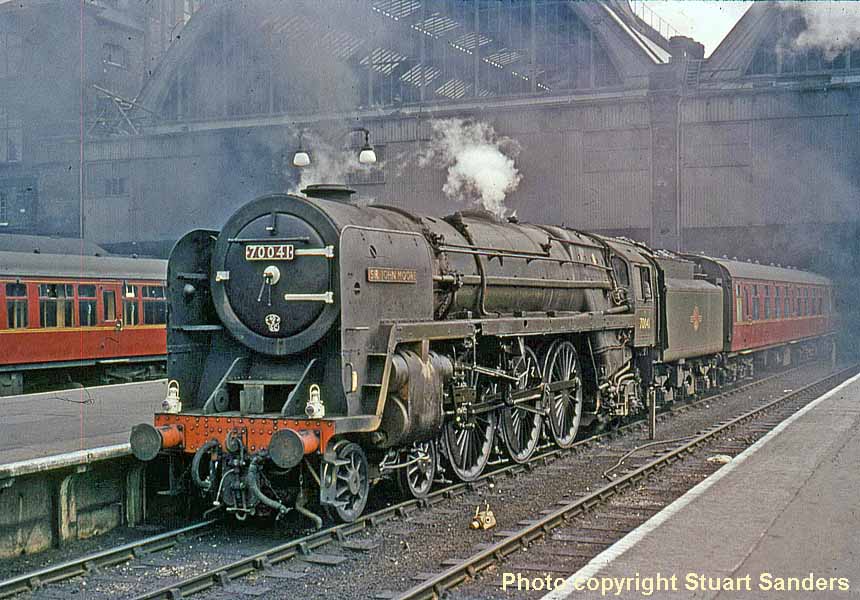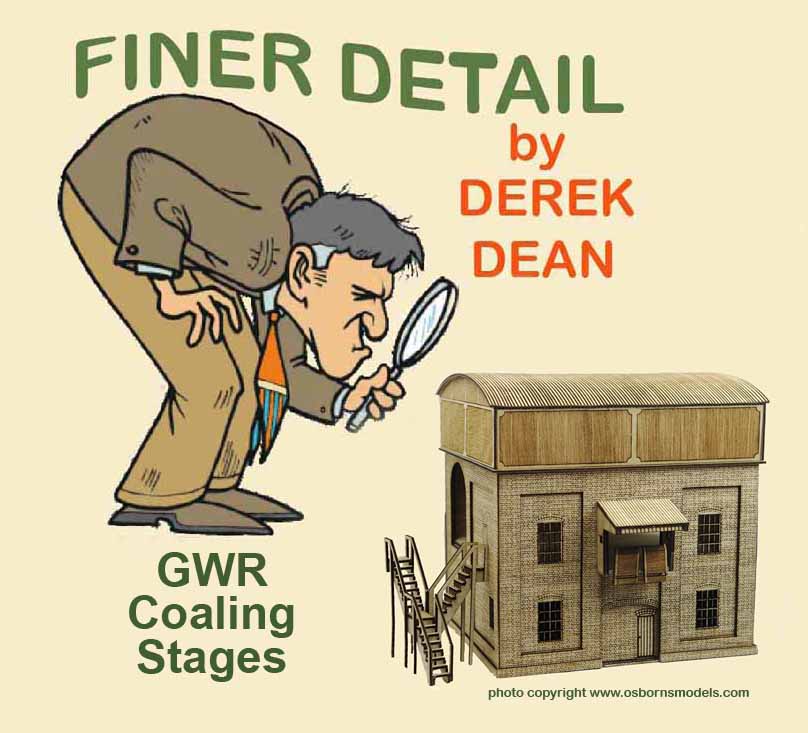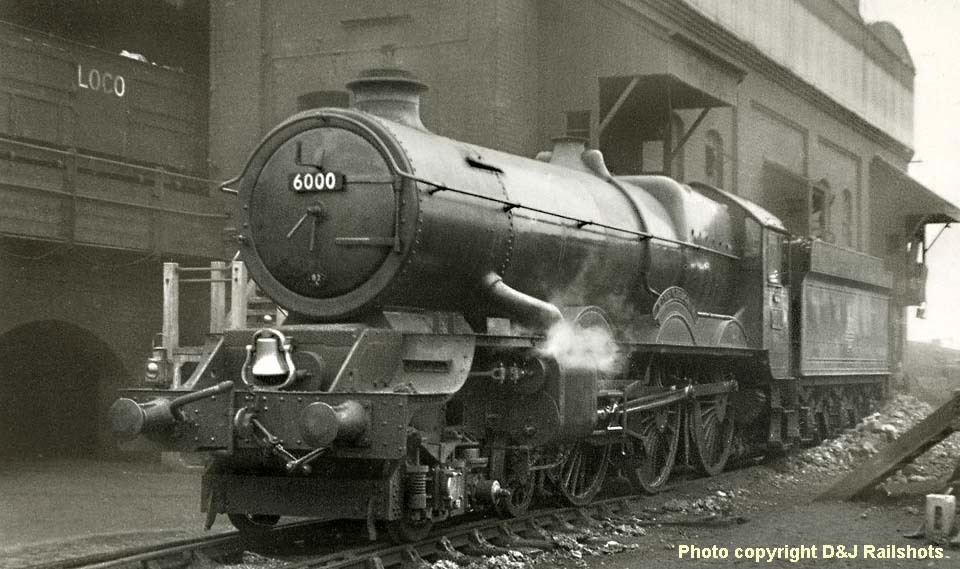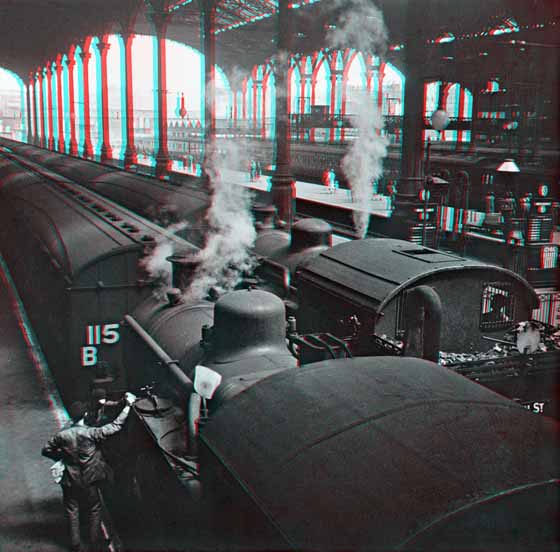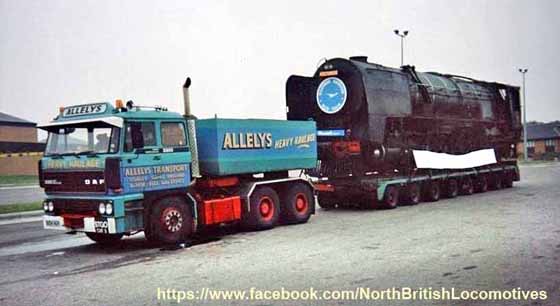 (Above) In October 1991 South African Railways Class 25NC 4-8-4 No.3405 'Bethlehem' became the first locomotive to be saved by the newly formed NBL Society
.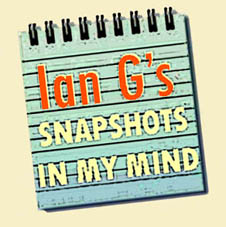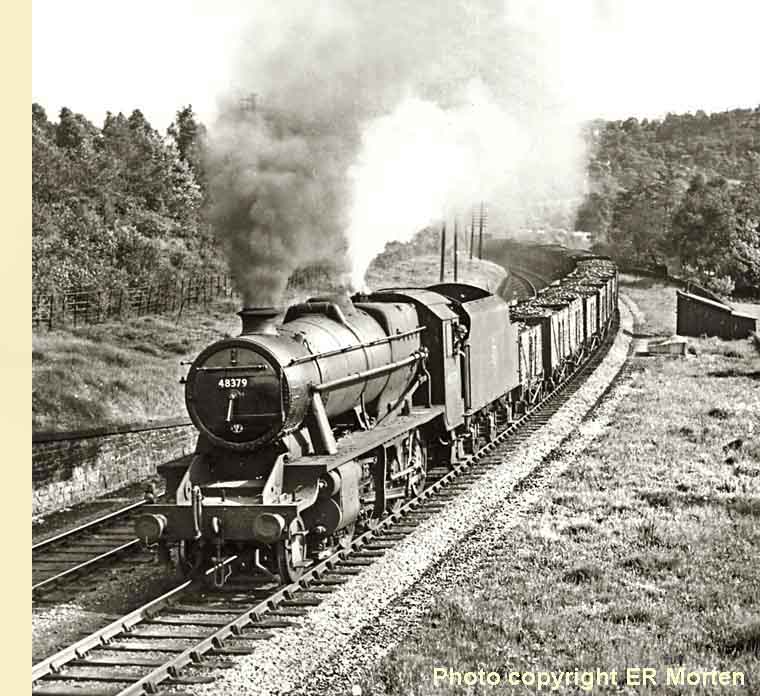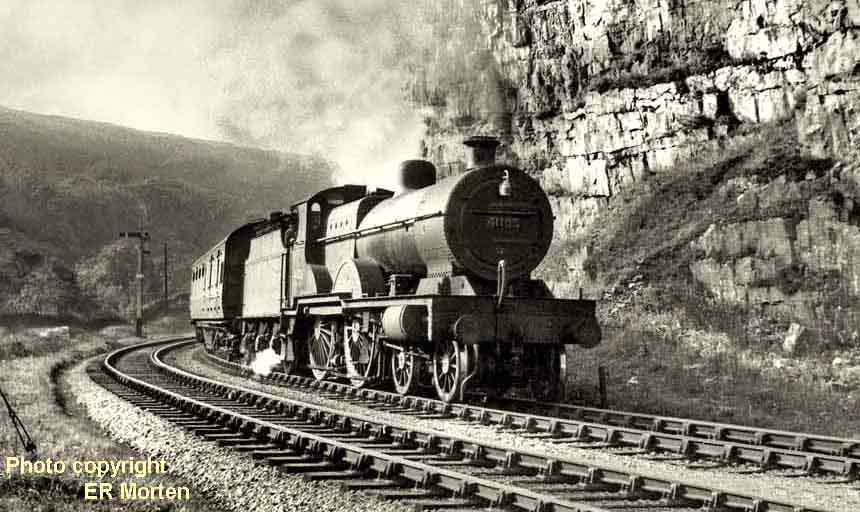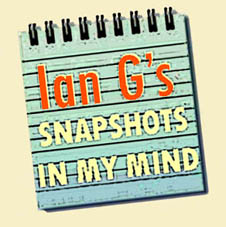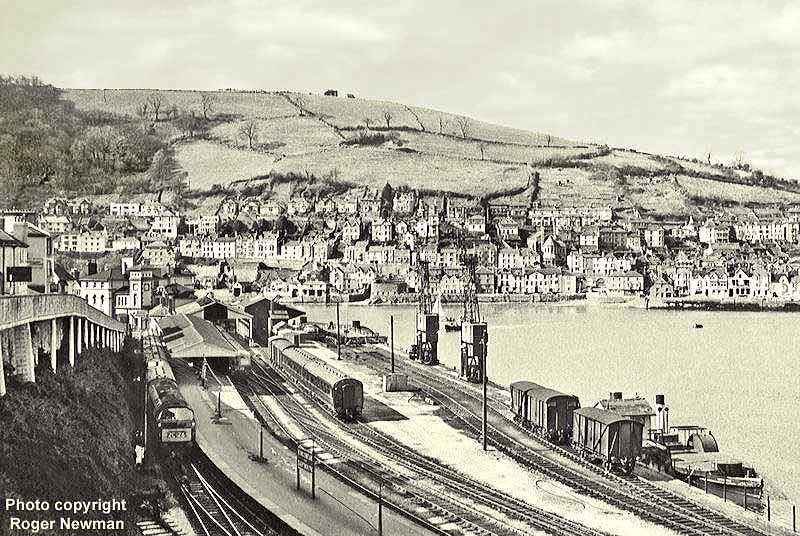 My thanks to everyone concerned.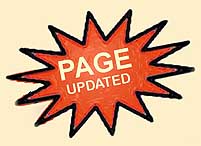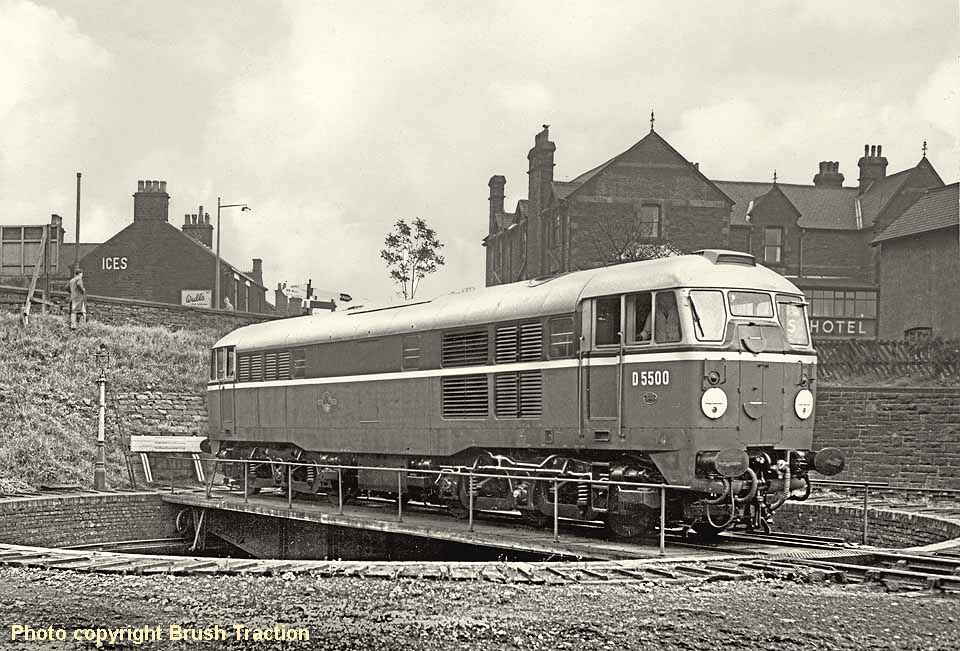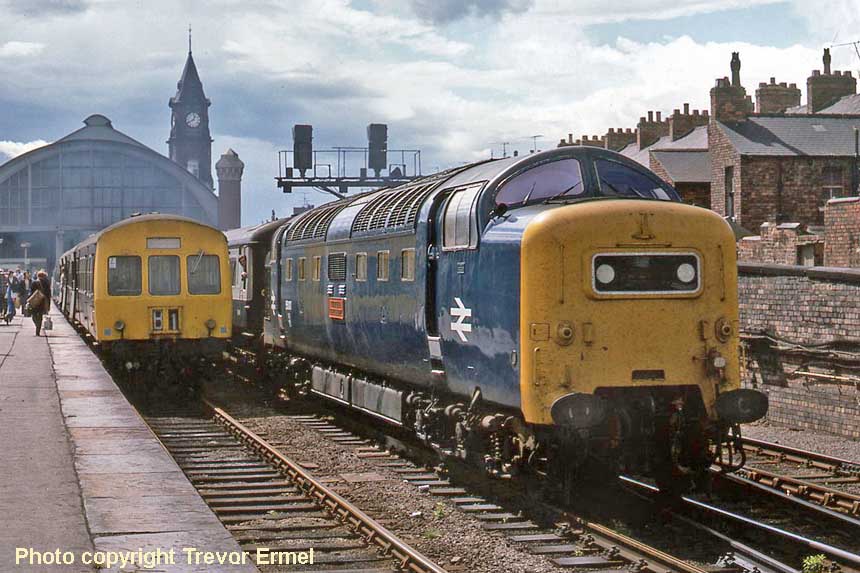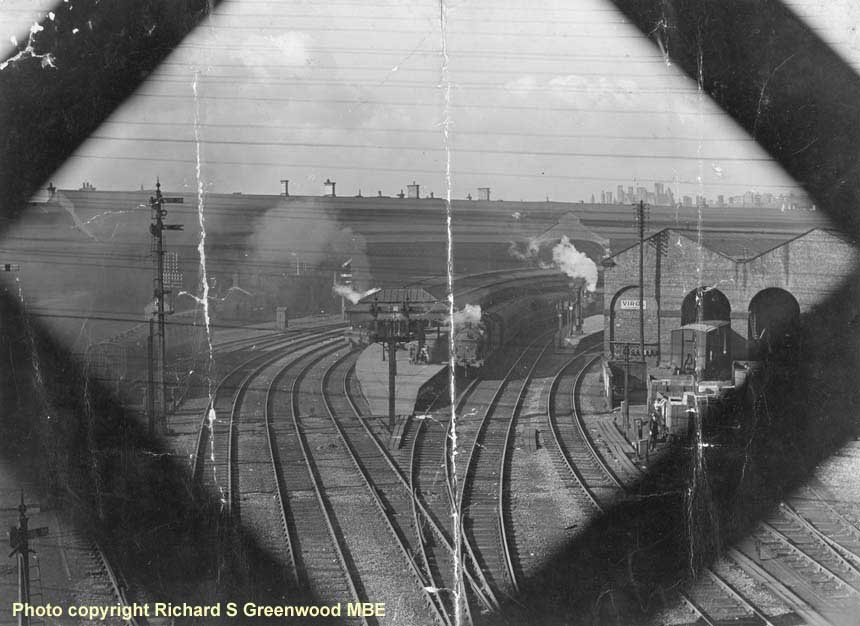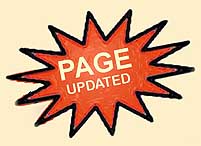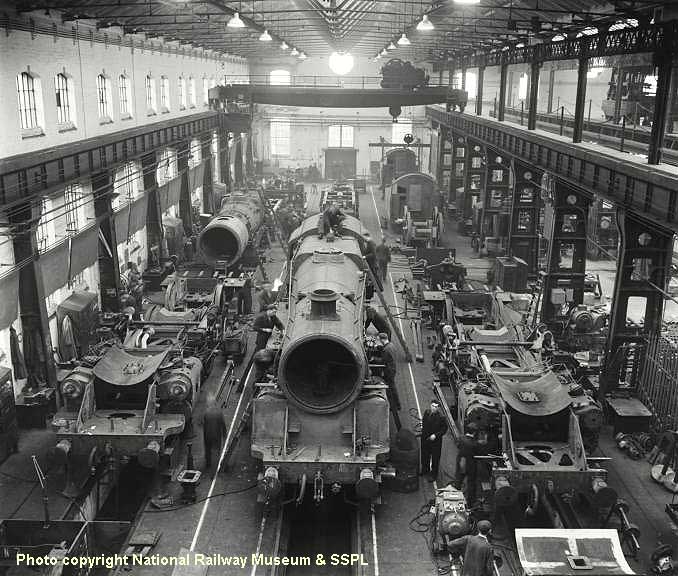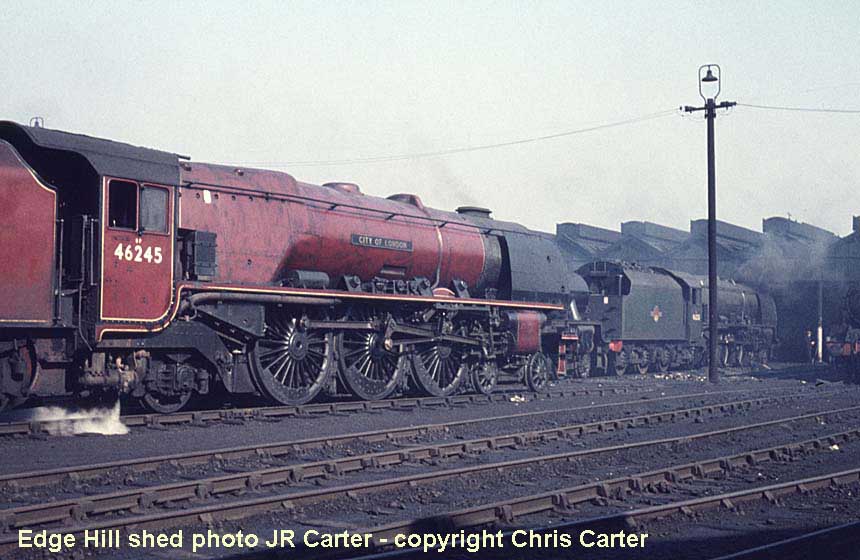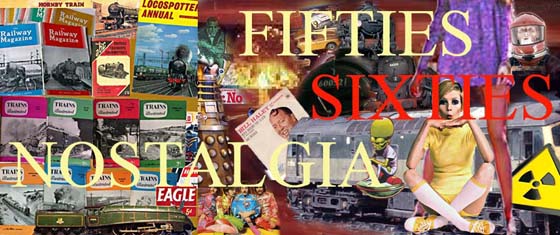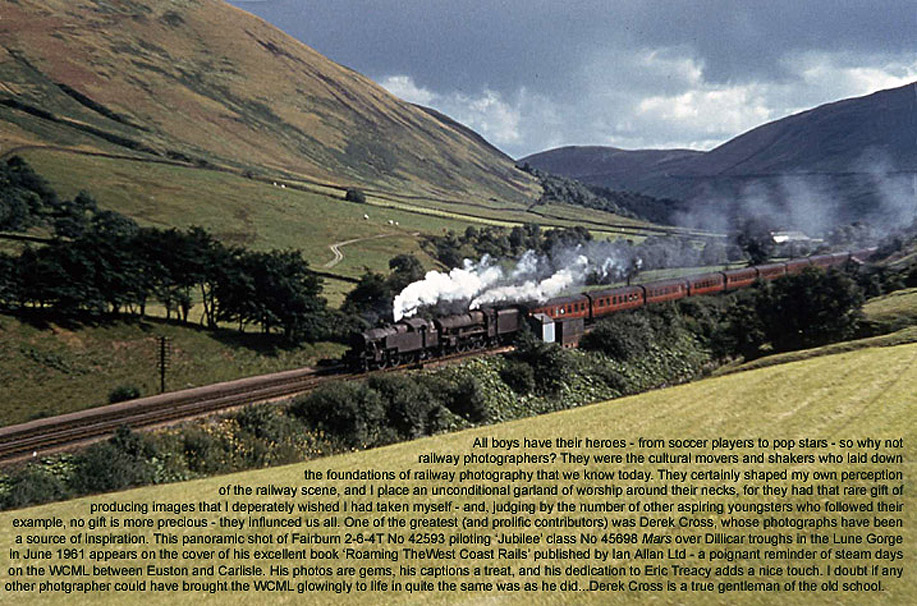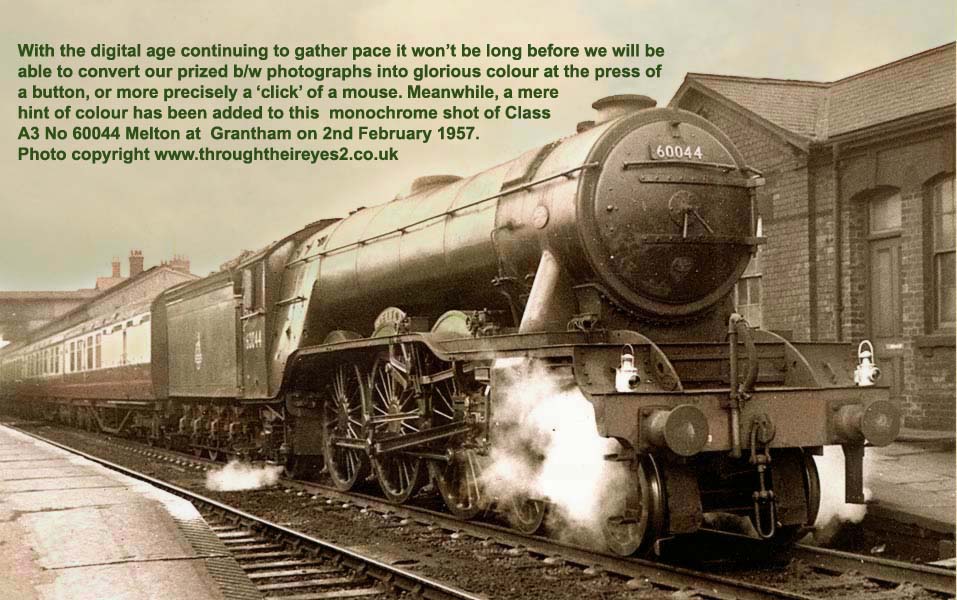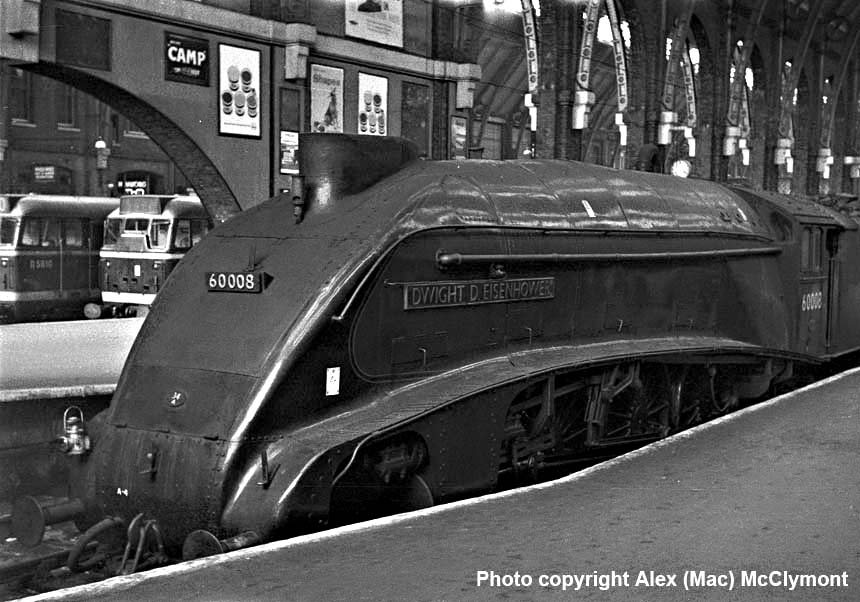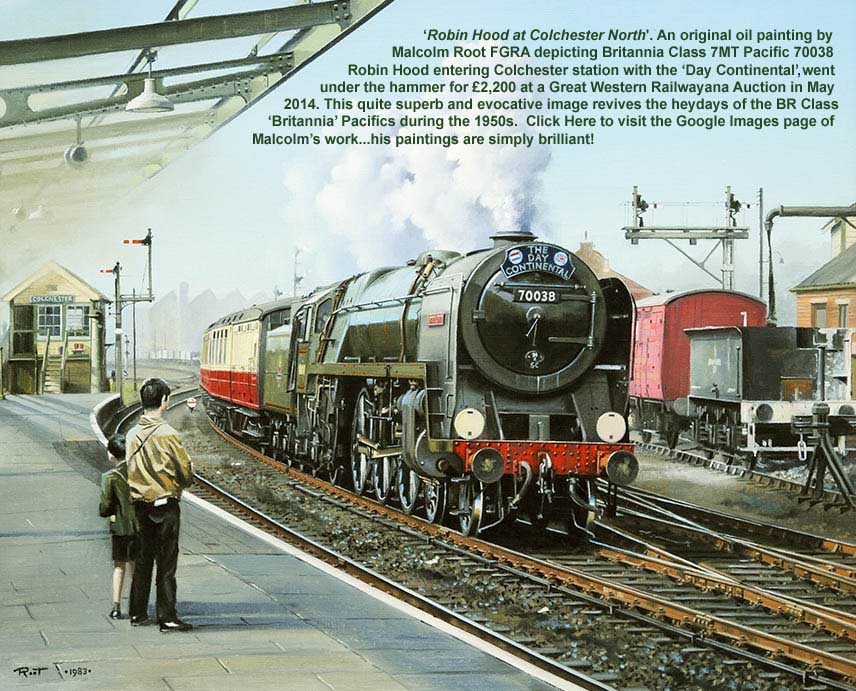 RAILWAY ART GALLERY

I have recently been contacted by 76 year-old Alan Shillum, an ex-Daily Mirror reporter, news editor, finally managing editor, who since retirement on Mersea Island in Essex, has taken up art as a hobby in a variety of mediums and subjects.
This superb pencil drawing 'Good Companions' (below) was inspired by a Jim Carter photo that Alan found on this website. Measuring 18"x12" the drawing was done in 2b,3b,4b pencils on white picture mount card.
Harking back to his childhood days as a train spotter, Alan writes - 'I am still learning (art) and have a go at steam locomotives from time to time because to me they are aesthetically the perfect marriage of form and function. They are also a great challenge...'
....and very worthwhile, I must say...creative work takes a long time and a great deal of patience, but the results are very rewarding; indeed if anyone else is creating pictures of British trains and railways in oils, water colours, pen line, pencil or charcoal etc - I will be delighted to post them on this site for the whole world to see. My email address is at the bottom of the page...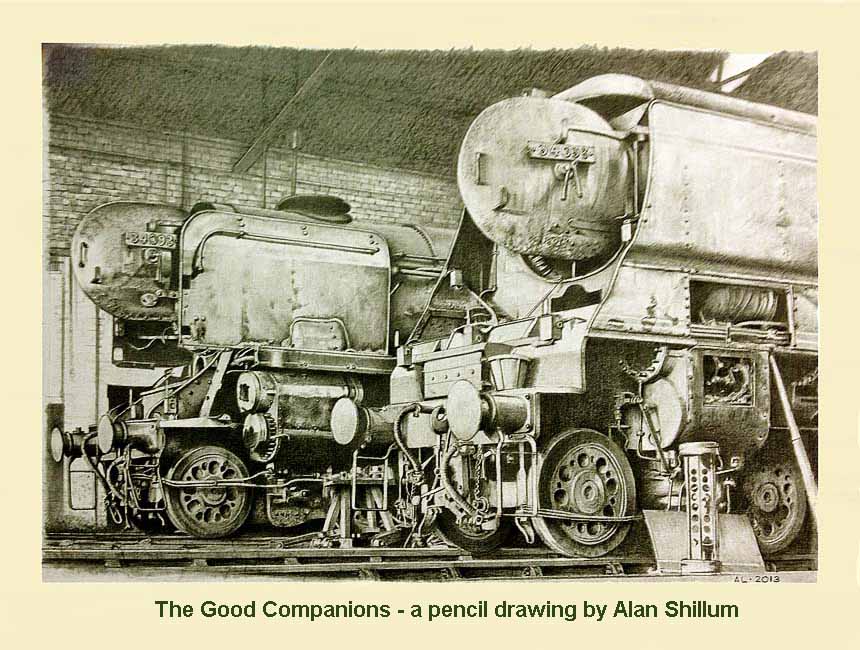 SOUTH AFRICAN STEAM by Craig Duncan

Born in Inverness, Scotland - and proud of his Scottish birth - Craig Duncan now lives in South Africa; he writes...
After inheriting a small box of oil paints in 1978 I began to dabble. I found the discipline of oil painting captivating and began to explore the techniques of composition, perspective, colour mixing, brush control, textures and so on. It was natural that my lifelong interest in railways would soon marry to this newfound medium of expression. Although my first painting was reasonably successful later critical analysis would reveal its flaws such as brush control being too tight etc. This painting now survives 6000 miles away in Earby, Yorkshire!
As paintings started to flow from the easel some seemed worthy of framing. Eventually I would have standing orders with wholesale framing suppliers from where the materials would be transported home, mitred in the workshop and then assembled on a table tennis top in the playroom; almost a home industry. The house soon became a personal art gallery and thankfully appreciated by my wife. In fact we developed a routine whereby she studied while I painted and the studio would reek of turpentine and pipe tobacco.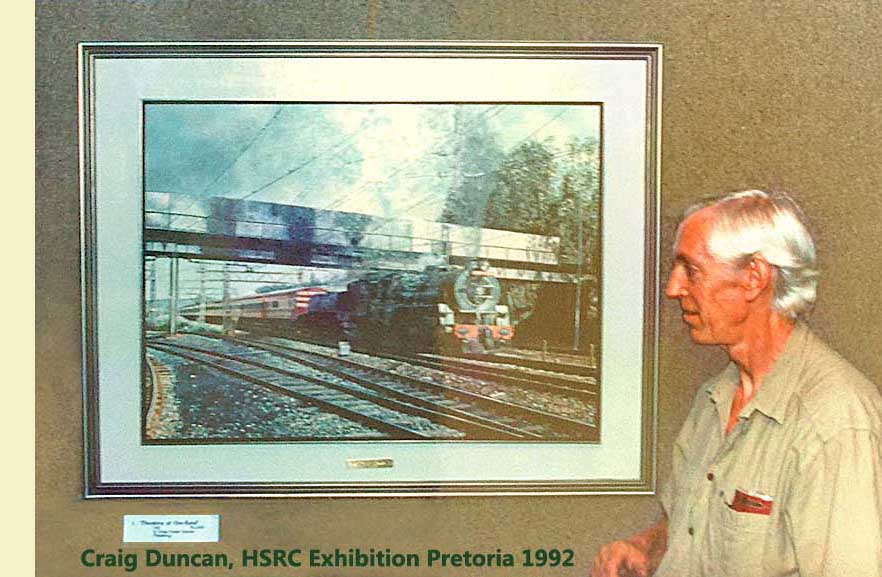 In mid-March 1991 I received a fax from a friend with an attached entry form for a forthcoming exhibition titled 'Brush with Steam' to be held at the prestigious Total Art Gallery in Johannesburg. A maximum of six paintings could be submitted from which selections, if any, would be made. Those dreaded words 'Curriculum Vitae' was also a condition. So these would all be professional artists but even worse it would be hosted by David Shepherd, someone who everybody had heard of; but only my wife had heard of Craig Duncan. With only a red face to be gained I plucked six paintings off the wall and, together with the required documentation, quickly dropped them off at the Transnet selection room haunted by those misgivings 'Am I out of my depth? 'and 'Is my framing up to exhibition standards?'
To my shock I was only one of two artists to have all six selected for showing, the other one being a well known TV personality renowned for his works. The exhibition was held June 4-18 1991 and there were 53 paintings on show representing 27 artists. On the opening night it was strange to see one's work hanging on alien walls and in exalted company; even appearing in a television programme which my wife would record.
The favourable media reports about my work was a great boost and so I decided to contact all exhibitors with a view to forming a society that would promote railway art in South Africa. I had a brief discussion with David Shepherd during a steam festival and exhibition at Kimberley in early August 1991 and on the 12th October an inaugural meeting was held.
After much help from the Guild of Railway Artists in the UK in drawing up a constitution we held our first general meeting on 29th February 1992 during which I was elected Chairman. And so the Guild of Railway Artists of Southern Africa was born. On 20th July 1992 we were granted affiliation to the GRA in the UK. We had 40 members and began to organize exhibitions in various parts of the country.
Amid all this on the 18th June my wife met a tragic death. For me this proved to be a completely demoralizing factor and with the impetus gone my brushes fell still and the Guild would fold as quickly as it had begun.
However a few years ago I decided to dust down the easel and add my own version to a couple of black and white photos. Surprisingly it all came flooding back and I found that I had produced two of my best ever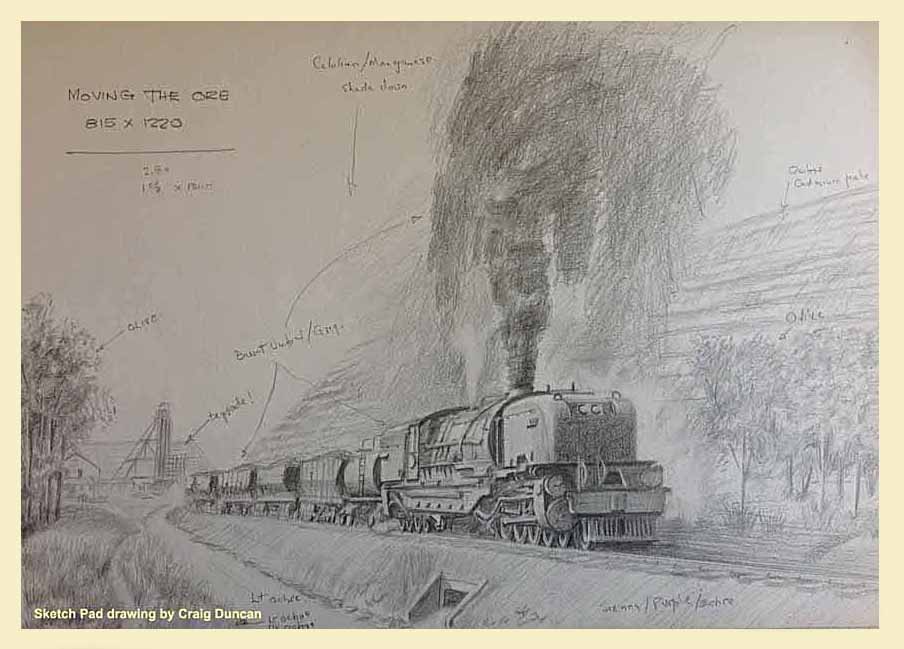 paintings, and in double quick time. It proved that a leopard never lose its spots.
Another lesson learned over time is that we are our own biggest critics and the perfect painting forever lies a bridge too far. Of some 50 paintings produced over the years 17 were commissions or sales. Belgian canvas was stretched on 20x45 mm mitred supports. Occasionally the canvas would require dampening to obtain a drum tight surface, but without a cropper and underpinner I found production of the outer frames somewhat time-consuming. Some of the recipients still express their pleasure which tends to suppress the inner demons that can lie within an artist...

(Above Left) The embryo stage for many of my paintings. I would sometimes uplift using a rule or sometimes a pantograph then sketch further detail on the canvas. All paintings have a canvas size of approximately 600 X 900mm.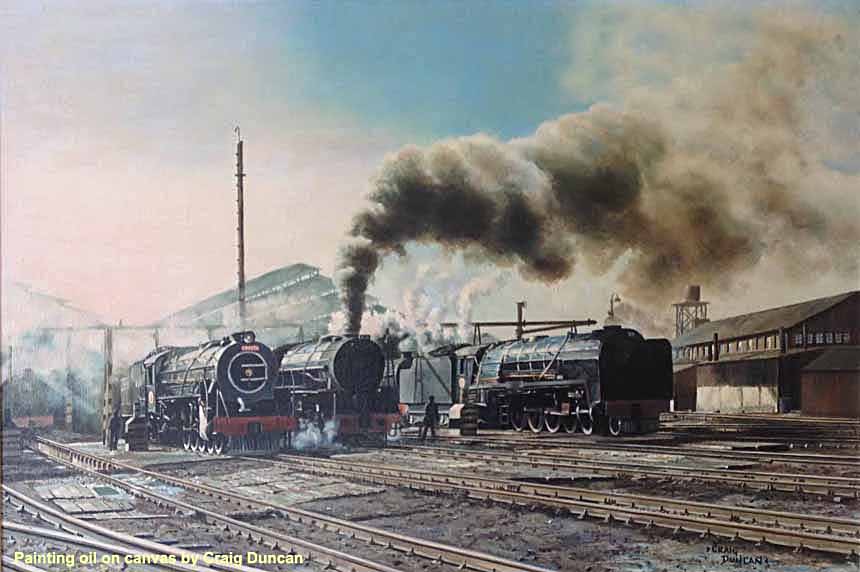 (Above-Below) Germinston Depot...many hours were spent at this location. I had a two-monthly renewable permit and have noted 200 steam locomotives during my Sunday visits there. The positioning of the pole was deliberate to cock a snoot at the purists. Most of my paintings bear an engraved brass plaque denoting the title. (Belw) These were the feeding troughs for the monsters. Coal trucks were taken up the incline and the contents emptied into hoppers from which chutes would discharge into waiting lines of engines on both sides of the dock.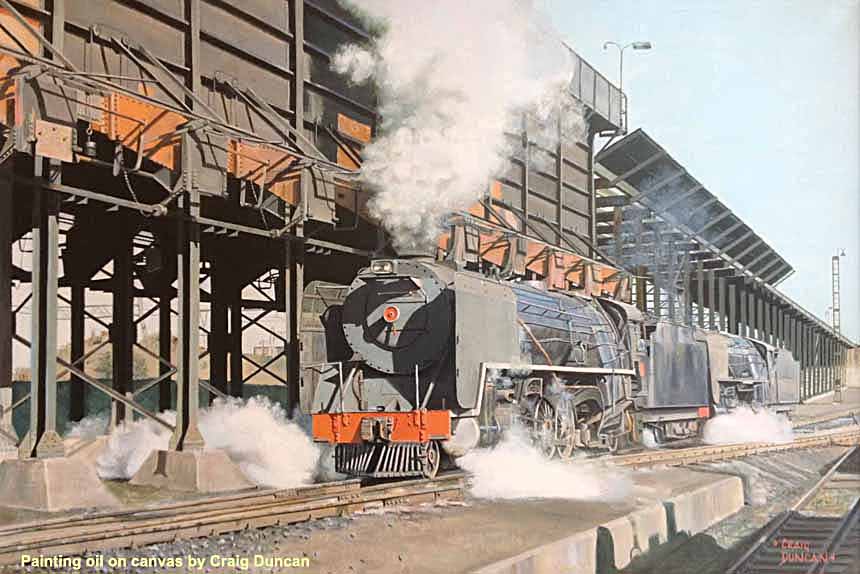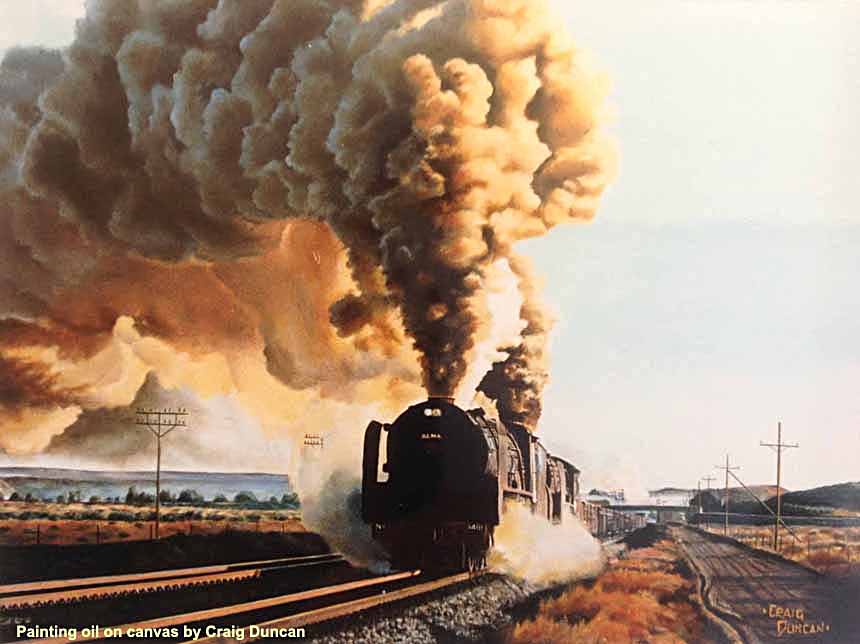 (Above-Below) Free State freight. Two 25NC's hit a straight line grade in the Free State. A trail of smoke could be seen from miles away and seemingly hang forever in the still and cold morning sky. (Below) A montage to pay tribute to the drivers and firemen who were the masters of their beasts. I have driven some, albeit for short distances, hence my admiration and esteem.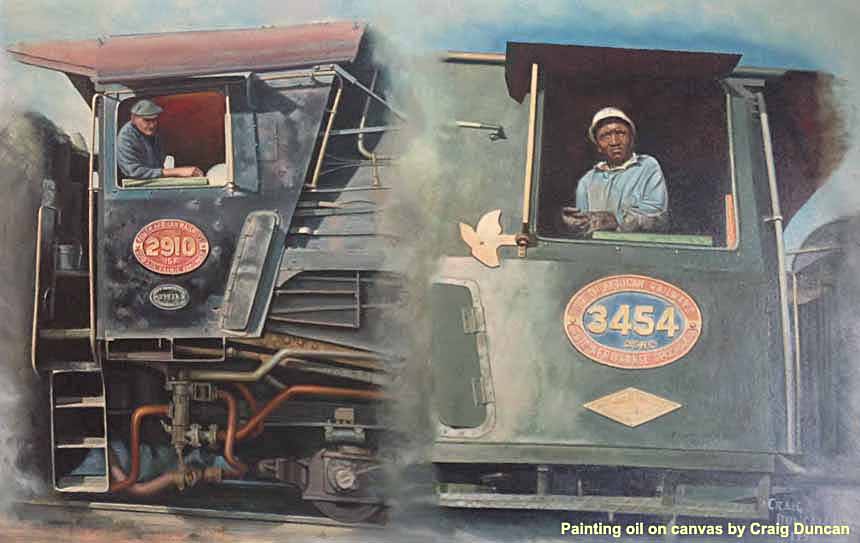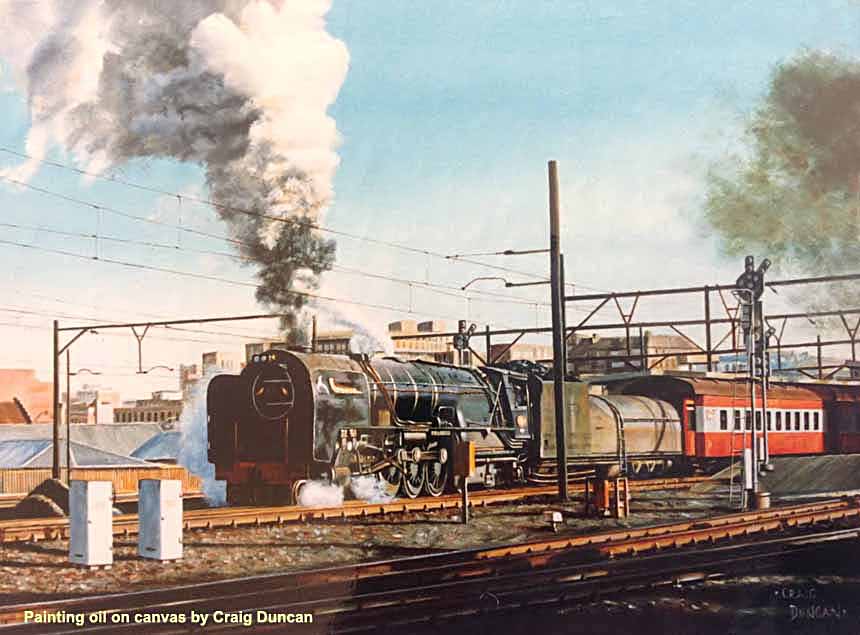 (Above-Below) This painting of a morning train leaving Bloemfontein met a sad end. It was damaged beyond repair when trying to remount it. So all I have is a photograph...sound familiar? (Below) 'Lady of the Loch' was the title on the engraved plaque added after I had framed it. Another gift to lifelong friends, it represents the pier end at Balloch, Loch Lomond and is a deviation from the normal railway subjects.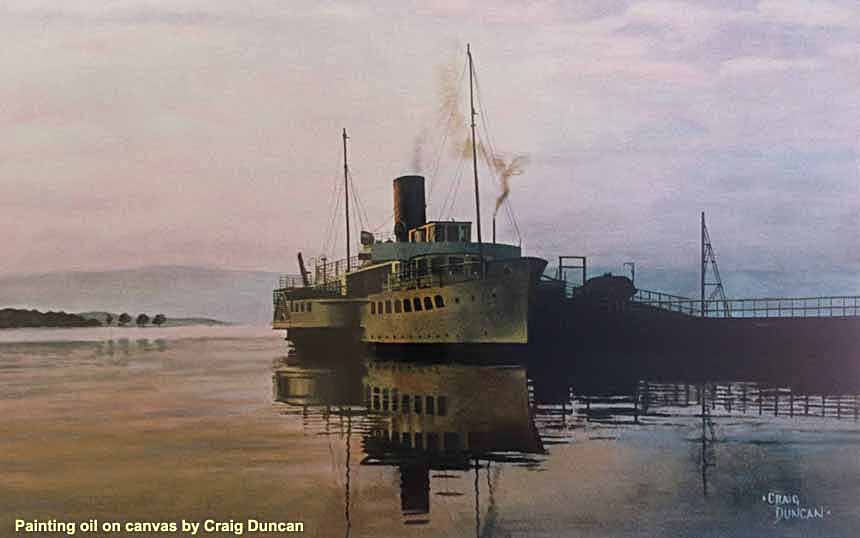 LIVERPOOL MEMORIES by Don Fogg

Don Fogg is another artist to make contact; he writes...
'Hi David, I have spent many happy nostalgic hours perusing your site, I was a train spotter from about 1958 at Edge Hill (8A) in Liverpool before moving to aviation in the Sixties but remain besotted by steam locos, ships and old aeroplanes. We have lived in Adelaide South Australia since 1983. I'm a teacher of Art and Special Ed. I enjoy the tantalising glimpses of your artwork - you should display more. I have been doing some pencil drawings of locos lately and have been using the web for reference. I am therefore asking you if you mind me using your pics as reference for my drawings. I'm not sure what I'll do with them but I have to get it out of my system (you probably know that feeling). I'm working on a fairly small format at present so I can scan them if you would like a look. I love the grimy Black 5s and workhorses (even Jinties) especially in tunnels or stations, very atmospheric. It takes me back to cycling from my home in Wavertree to Exchange station to see if the Glasgow arrival was hauled by a 'Brit'. I wish I'd had a camera! Happy Days! Keep up the fabulous work. Regards, Don Fogg...'
Well, true to his word Don has sent two drawings: 'Edge Hill Tunnels' and 'Sheds', both pencil with gouache highlights on tinted paper measuring 21cm square....
Thanks Don.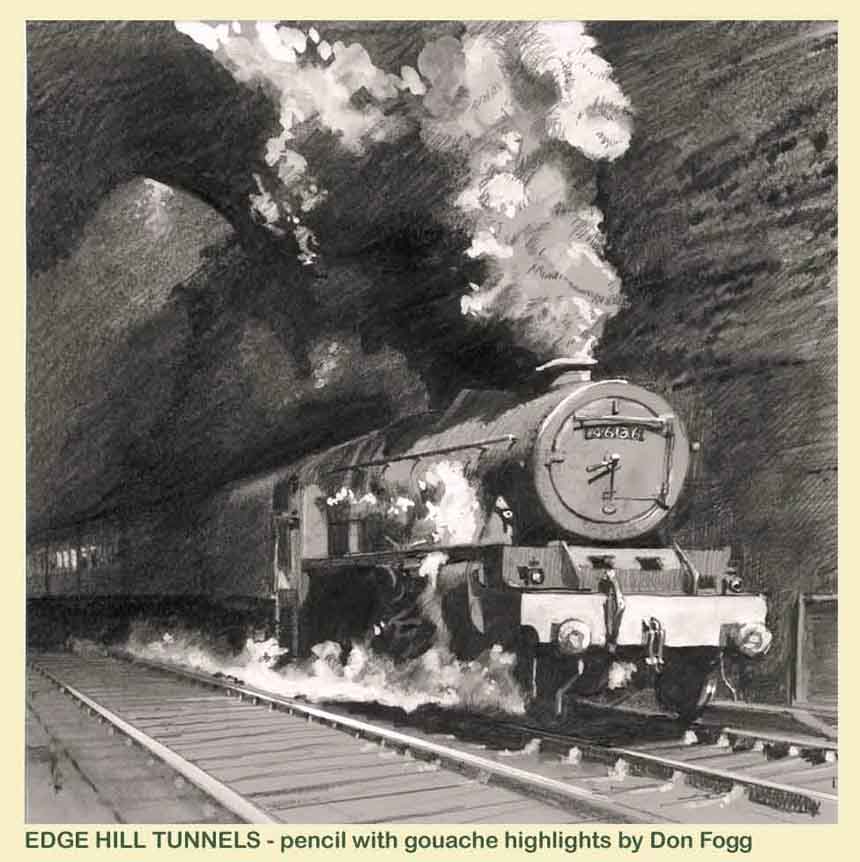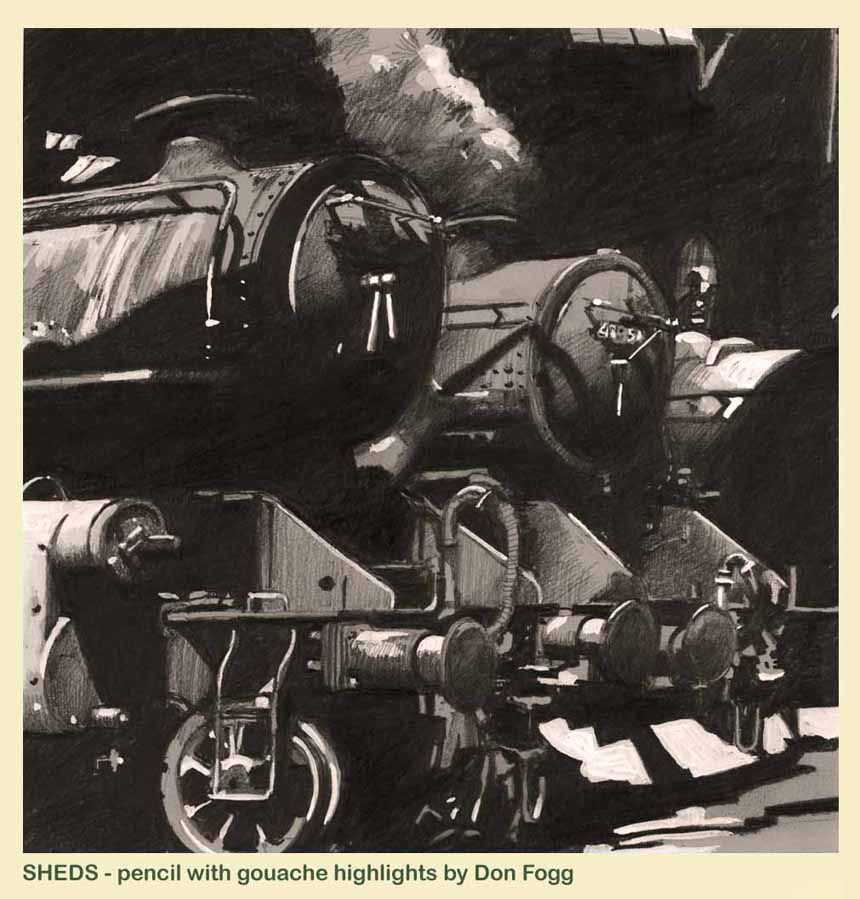 (Below) Here is a painting by artist James Green titled 'Black Fives - Willesden 1963' painted using an unusual mix of acrylic inks and watercolour. James wasn't born until the 1970s and so he wasn't around to see the day to day running of a busy steam shed, but I feel he has captured the overall atmosphere of the end of steam here perfectly. You can see more of James' railway paintings HERE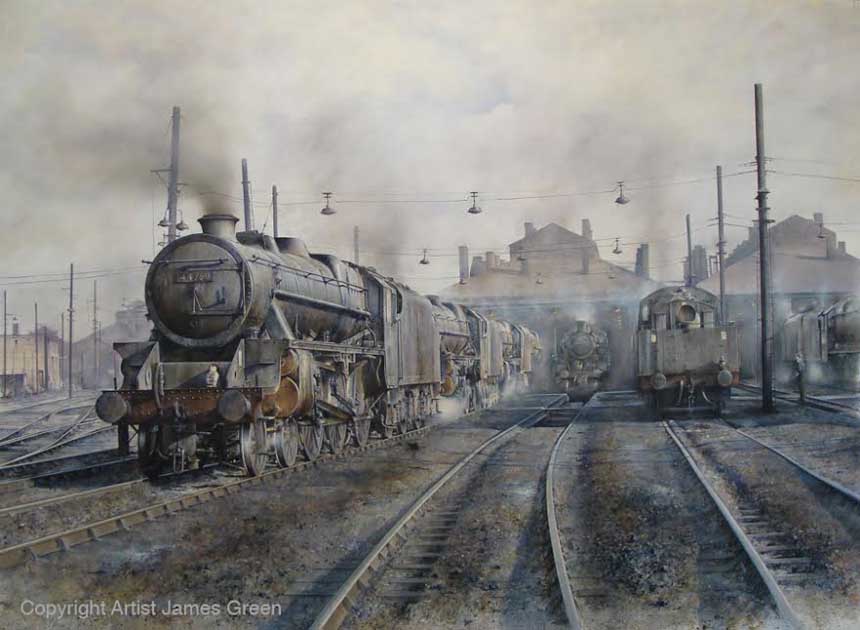 Are there any more artists out there?
I'll be pleased to post your railway art here...

(Below) I do get one or two complaints from older visitors who've 'clicked-on' a page and find that it takes a long time to download.
The reason why some pages are slow is because of their huge size.
For example, if you 'click-on' a webpage containing text only it is much easier to load than a webpage of photos since it takes much longer to transmit. Many websites avoid this is by limiting the number of images. However, this website is primarily a collection of photographs and so what you are actually opening are pages full of images of steam days…
So please be patient!
Indeed if you like these pages then why not bookmark them? Or add them to your favourite list…I'm sure it will make your next visit a whole lot easier. Happy surfing!





SITE UPDATES!(Left-Below) Having recently acquired a new Negative Scanner I'm making a start on trying to resuscitate some 50 year-old negatives which have never been printed and are like ghosts from the past crying out to be exhumed (digitalized).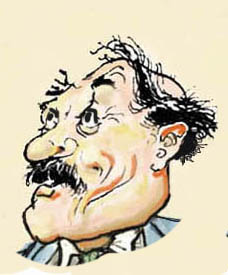 Over the years the 35mm negative strips have been kept in their original sleeves and are as good as new, though quite a few seem to have been 'got at' by a mysterious fungus,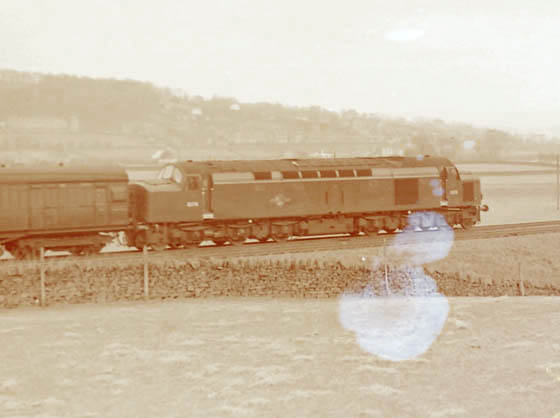 including this one of an unidentified EE Type 4 at Connonley between Skipton and Keighley in March 1961.
This image was taken just a few weeks before the introduction of Type 4 diesels on the Anglo-Scottish expresses north of Leeds; it records a brief period of our railway history therefore it must be worth saving if only for old time's sake. Back in the spring of 1961, BR introduced a crew training programme involving footplate staff at Leeds Holbeck and using 'Peak' class locos between Leeds and Appleby, but on occasions EE Co Type 4s were employed.
Now it has to be said that uploading an inferior photo onto the front page is hardly a ringing endorsement of the quality to be found on the rest of ther site, but it does illustrate the effort that goes into reviving old photos in a digital format (see Page 75 here) which otherwise wouldn't get a look in on the web.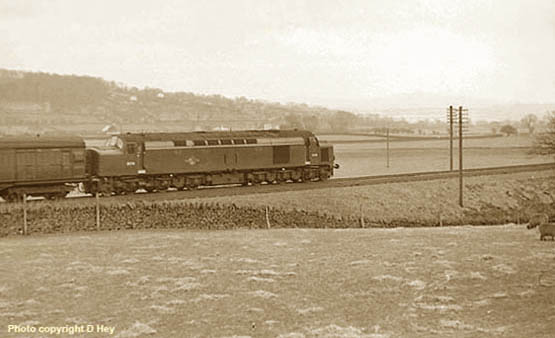 (Below) The marvel of the Internet! Whilst the World Wide Web allows you to wallow in unashamed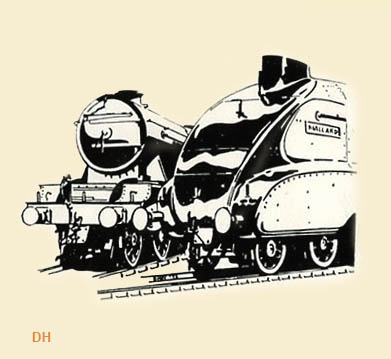 nostalgia for the old days, it also brings you bang up to date with current goings-on...for example (below) even before the Railway Touring Company's 07-12 Crewe-Scarborough (1Z64) 'Scarborough Flyer' had reached its destination on September 3rd 2010, pictures of the train were already winging their way around the world. In the midst of delightful Pennine scenery at Diggle, Phil Spencer captures the scene of No 6233 Duchess of Sutherland seeking refuge in the goods loop beside the Huddersfield Narrow Canal. The driver is awaiting the passage of a First TransPennine Express (FTPE) before rejoining the main line a few yards short of Standedge Tunnel.
LINKS TO BRITISH RAILWAYS REGIONS
Click photos below to visit the relevant web page.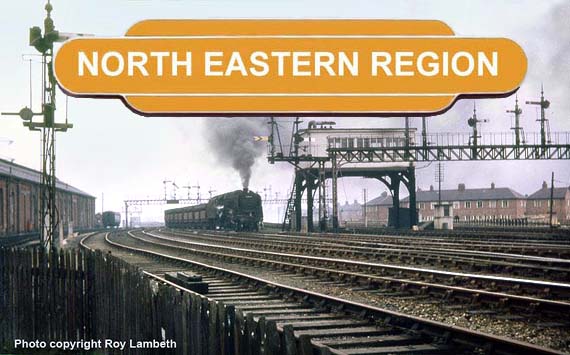 Click on photo-links (below) for NOSTALGIA FOR THE OLD DAYS
A Silver Surfer's trip down memory lane...
THE FIRST GENERATION DIESELS
BR's Modernisation Plan didn't effect everyone. The 1960's spotting community was made up of countless thousands of youngsters, who, by virtue of their youth had no way of knowing what had gone before, so with the introduction of charismatic diesels like the 'Peaks', 'Deltics', 'Warships' and 'Westerns', the end of steam mattered little to them - and, if truth be told, even die-hard steam enthusiasts had to admire the performances of the new diesels. At the same time, BRs decision to name diesel locomotives was a commendable policy. The fitting of bodyside nameplates and, in some cases ornamental regimental crests, upheld a tradition going back donkey's years which added a certain panache to the new diesel fleet.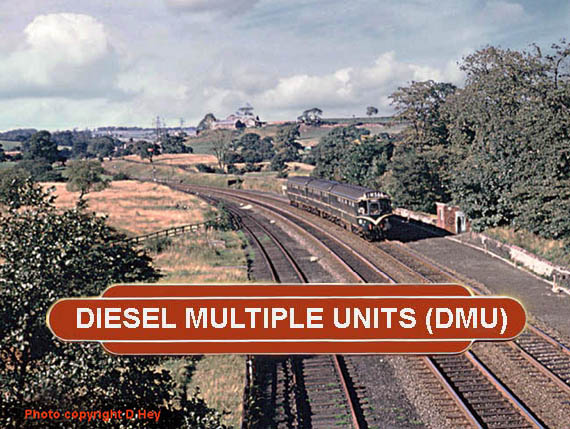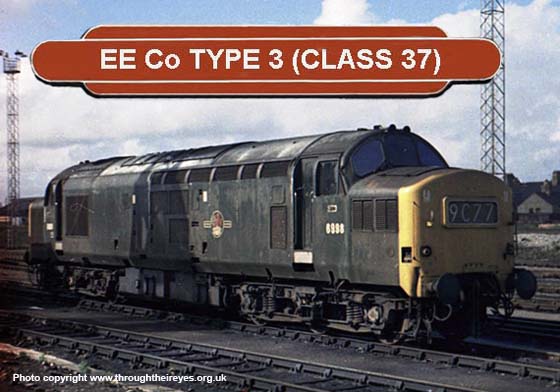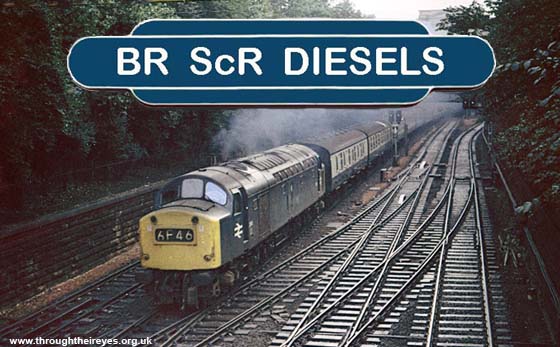 THE SECOND GENERATION DIESELS
By 1965, BR's diesel fleet entered the much-maligned era of the 'Corporate Identity Programme' and the newly-formed British Rail Board (BRB) decreed that everything had to conform to a given standard. The BRB's design panel advised British Rail on the best means of attaining a high level of appearance by introducing a new livery for diesel and electric locomotives, passenger coaches, freightliner rolling stock and ships, along with the use of a new barbed wire logo, based upon the idea of two-way traffic movement. The diesel fleet's unimaginative colour scheme (devoid of a two-tone livery and bodyside lining) wasn't helped by the BRB's strict policy forbidding any concession to livery changes, which deprived depot staff of any incentive to take a pride in their particular traction, and it wasn't until the late 1980's that the BRB finally adopted a more enlightening approach for its newly-launched Regional Services and Sectors.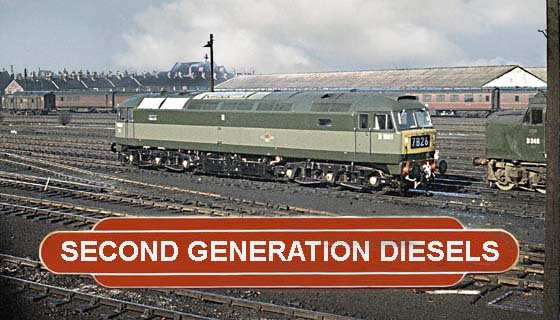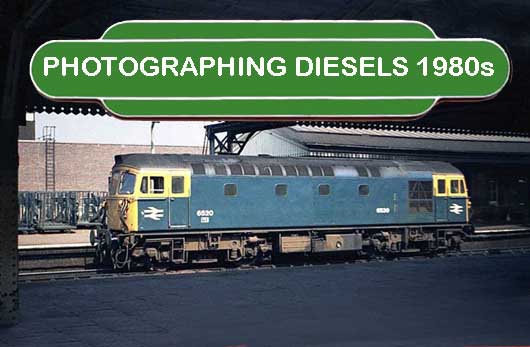 AROUND THE REGIONS - STEAM DAYS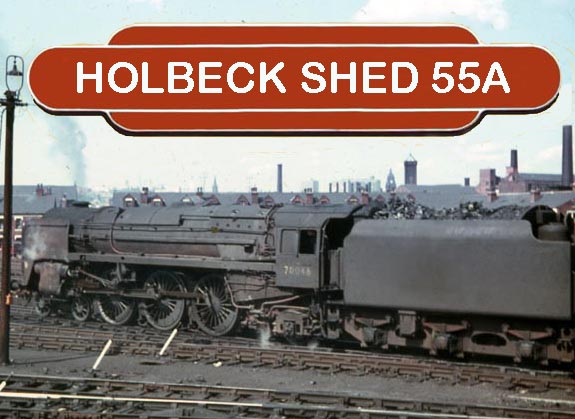 | | |
| --- | --- |
| | |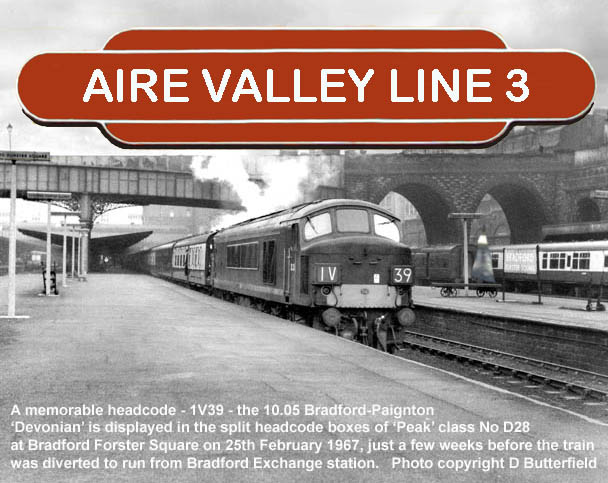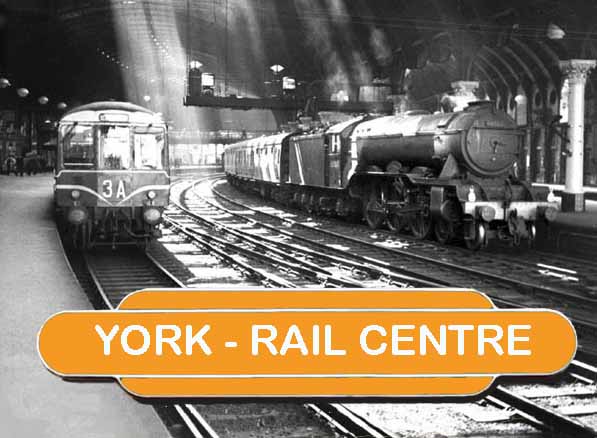 | | |
| --- | --- |
| | |
| | |
| --- | --- |
| | |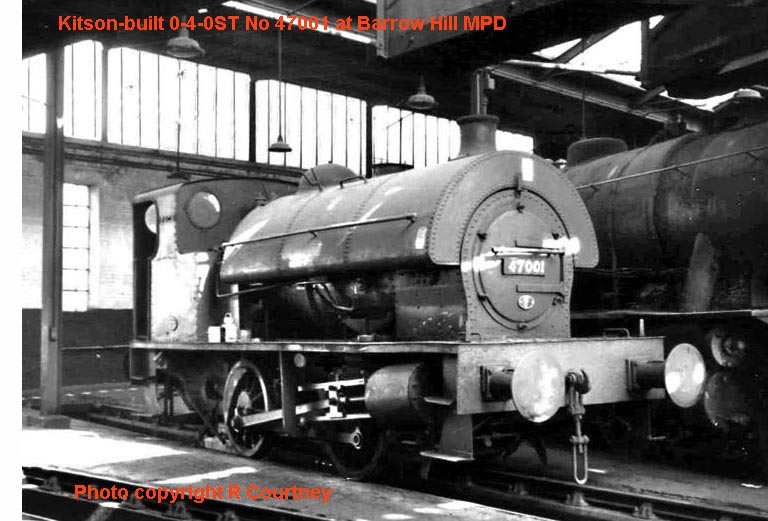 LOST AND FOUND! This site receives a lot of requests for photos and enquiries from visitors seeking information on trains and railway, but since I can't deal with them all myself I've launched a new 'Help' facility to help broaden your own search to a worldwide audience. Over the years, more and more visitors to this site are using the 'Guest Book' page in their search for information, and I am happy to oblige. If you are seeking assistance in your own search then visit the Guest Book page, but please include your email address in the message and deal with it yourself. I am not in the business of brokering any deals, nor am I an Estate Agent...some wag recently posted a house for sale - cheeky! But the facility has produced a result! Regular visitors to this site might recall Adam Parker contacting the Guest Book Page seeking information on a number of railway photos that he unwittingly became the custodian of. In fact, had it not been for Adam taking them under his wing the whole lot would have ended up on a bonfire! It was a most interesting story, and one I was happy to feature on the 'BR London Midland Region' page. Click here for linkto 'Adam Parker's Album of Found Photos'. Since the appeal went out on the LMR page Adam has been contacted by the photographer, Richard Courtney and the material has been returned to the rightful owner...the wonder of the Internet - and ten out of ten to Adam for successfully tracking Richard down. It reaffirms one's faith in human nature...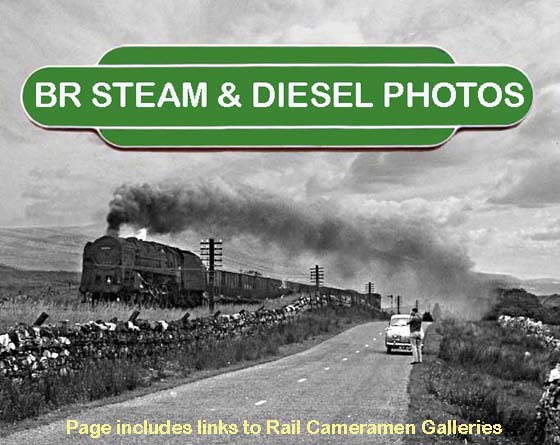 Being a relatively newcomer to the web (better late than never, they say) the whole point of the collection is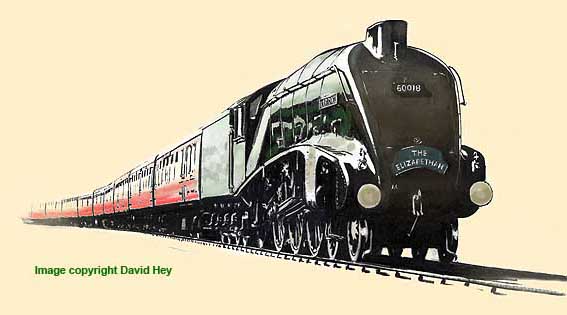 to try and build the best website possible and give something back to the community. At the same time I was keen to learn something about digitally enhancing old photos, such as 'burning' and 'dodging', sharpening, improving brightness and contrast, and removing spots or other unsightly blemishes. I began by practising in Adobe Photoshop; a powerful graphics tool that is used by cutting-edge designers who work at the sharp point in a studio, but since I have only modest ability, it is more like a computer darkroom that contains all the tools needed to work on old photographs - and, rather like a small boy rummaging in a toy cupboard, it allows me to zoom-in to a single pixel. I'm bound to get up close and personal with all photographers' work!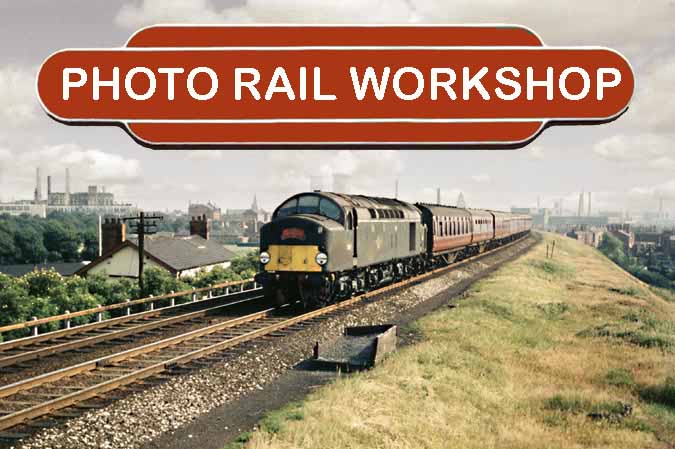 If you would like to contribute to the website I'll be pleased to include your spotting reminiscences from steam days, but be warned - the seasoned spotter can spot a 'porky' a mile off, so embellishing your story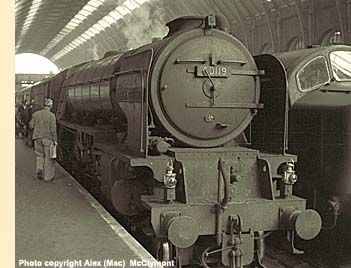 with fictional flourishes is hardly convincing.
That's because train spotting captured the hearts of thousands of boys during the less-worldly Fifties, and although most of us are well past our prime (and forgotten what we did two minutes ago) the ageing process is surprisingly kind in another way. In the glow of memory we only remember the good stuff, so our spotting memories are bound to be mired in sentimentality.
On the other hand, critics would argue that writing a personal account of 'bunking' sheds and chasing 'cops' is seldom illuminating or remarkable because all you are doing is regurgitating old anecdotes, which, by the very nature of the hobby, are exactly the same as everyone else's...RUBBISH! Call me an old-fashioned day dreamer, but any memory of bygone days is better than none. Just send me a favourite old photo accompanied by a meaningful caption and it will give visitors to this site a chance of escaping the grim reality of today's modern world...

| | |
| --- | --- |
| | |
DEDICATION
On a final note, the most popular idols back in the Fifties were the comic 'cape crusaders' Spiderman, Batman or Superman, together with the Hollywood cowboy stars: Hopalong Cassidy, Gene Autry, Roy Rogers and the Lone Ranger.
However, the idols I worshipped above all others did not come from your usual ruck of pop singers, soccer players or film stars - and, unless you were a train spotter, none were household names. They were the railway photographers whose pictures appeared in the 1950-60s monthly magazines - the unsung heroes who helped shape my perception of the railway scene.
So when I bumped into Jim Carter in the mid-Eighties, the fear of causing him even the slightest embarrassment deterred me from asking for his autograph. We met on the embankment overlooking Marsden's reverse curves at the Yorkshire end of Standedge Tunnel, a line he regularly worked during his days on the footplate.
Mindful of those romantic tales about steam, I asked him - Did he really fry eggs and bacon on a shovel across the firebox?
Jim left me in no doubt about his feelings - "Yon shovel is for feeding t'engine, not your gob!"
So there you have it - straight from the horse's mouth.
This shot (below) of a Class 8F and WD on snow clearing duties at Diggle at the Lancashire end of Standedge Tunnel is a classic. Few photographs - or photographers, for that matter - can leave such a lasting impression.
Thanks Jim, this site will always be dedicated to you...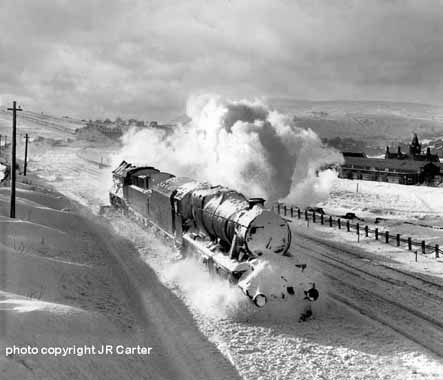 PLEASE NOTE - IMAGES FROM THIS SITE SHOULD NOT BE PUBLISHED ELSEWHERE ON THE WEB WITHOUT THE PRIOR CONSENT OF THE RIGHTFUL COPYRIGHT OWNERS. IF YOU WISH TO USE A PICTURE ON THE WEB THEN YOU MUST ASK FIRST. A GOOD FIRST STEP IS TO MAKE CONTACT VIA THE E-MAIL ADDRESS AT THE BOTTOM OF THIS PAGE. YOU ONLY HAVE TO ASK...PERMISSION IS RARELY REFUSED, A RECIPROCAL LINK TO THIS SITE IS USUALLY THE CASE.
All text and photographs are protected by copyright and reproduction is prohibited without permission from the © owners. If you wish to discuss the contents of this site the email address is below. Please note - this is not a 'clickable' mail-to link via Outlook Express; you will have to mail manually.
dheycollection@ntlworld.com